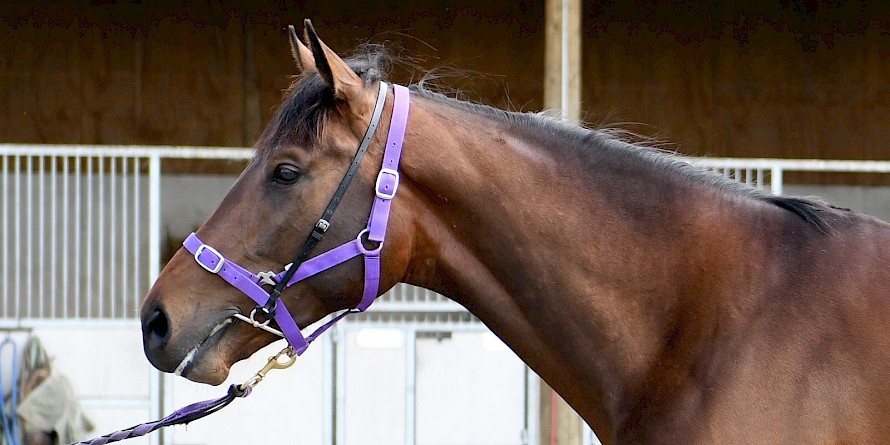 Platinum Road looks the goods but, sorry pal, it's off to the vets for you
Three sterling runs by Lincoln Farms' gallopers at today's Levin jumpouts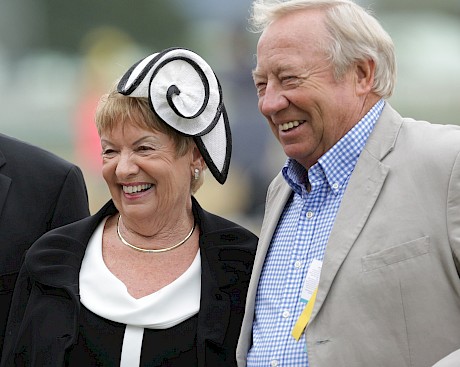 Lincoln Farms' boss John Street invites everyone to join the family
"Welcome to Lincoln Farms' revamped website, the new gold standard for racing in this country. Here you'll be able to read all about our racing team and our history and see the fun we're having with our special partnerships. Whether it be at the gallops, the trots or in Singapore, our horses are providing the thrills without the risks.
If you thought owning a horse was beyond you, think again, here at Lincoln Farms we make racing affordable for everyone. Lynne and I have been lucky enough to win some big races over the last 20 years and we have some exceptional prospects emerging this season.
We've engaged Hall Of Fame writer Barry Lichter to bring you all the excitement of our operation, so bookmark this page, enjoy the site, and make sure you register for our emails.
Welcome aboard."
—J Street
Our latest winners
Congratulations to
Lincoln Farms Bloodstock's John and Lynne Street for Lincoln Star's comprehensive win at Awapuni.

John and Lynne Street for the against-the-pattern win by Lincoln Raider at Trentham.

Christopher Grace, Kamada Park's Kevin Pratt and John and Lynne Street for Lincoln Falls' decisive win at Trentham.
Merv and Meg Butterworth for Steam Punk's win at Alexandra Park.
Lincoln Farms Bloodstock Ltd, Ian Middleton, Michael Brereton, Martin Letton, Bula Bells Syndicate, Denis James, Steve Beckett, Deane Hutchinson, Gerard Collins and Brian & Margaret Rabbitt for Recco Lover's great return to form at Alexandra Park.
Lincoln Farms Bloodstock and Kevin Pratt's Kamada Bloodstock for Kamanda Lincoln's brave win at Riccarton.
Lincoln Farms Bloodstock's John and Lynne Street for Mathew James' debut win at Cambridge.
Peter Jaffares, Glenn Cotterill and Lincoln Farms for O'Reilly Bay's win at Kranji.
John and Lynne Street for the win by Father Lenihan at Awapuni.
John and Lynne Street, of Lincoln Farms Bloodstock Ltd, for Saint Lincoln's fresh-up win in Singapore.
Lincoln Farms, Ian Middleton, Duncan, David and John Chisholm, Warwick Orr, Bob Best, Lance and Amy Myocevich and the Excell syndicate for Make Way's win at Alexandra Park.
Our runners this week
Wednesday at Matamata
Bush Whacked.
Thursday at Otaki
Platinum Invador, Alesha Lincoln, Lincoln Sky.
Friday night at Auckland
Northview Hustler, Trojan Banner, Make Way, Zealand Star.
Saturday at Awapuni
Father Lenihan, Miss Oahu, Johnny Lincoln, Platinum Touch.
Lincoln light
News in brief
MAM'SELLE MASSIVE: Platinum Mam'selle clocked 34.59, easily the fastest last 600 metres in her race at Awapuni on Saturday when she flew from last at the 200 metre mark to get up for third, just a head and a long neck from winner All In Mana. Those who followed trainer Lisa Latta's advice collected a $4.50 place dividend.
TWO ENTERED FOR CUP: Northview Hustler and Recco Lover are among 23 horses nominated for the $250,000 Auckland Cup on New Year's Eve. The entries are: American Empress, Recco Lover, Tennyson Bromac, Classie American, Mach Shard, Triple Eight, Raptors Flight, Check In, Ashley Locaz, Turn It Up, On The Cards, Sheriff, Sicario, All U Need Is Faith, Northview Hustler, Pat's Delight, Jack's Legend, A G's White Socks, Lets Elope, Elle Mac, Utmost Delight, Star Galleria, Dream About Me.
DELIGHT OVER MOONLIGHT: Lincoln Moonlight will have two weeks in the paddock after another brave third at Kranji. Trainer Shane Baertschiger was thrilled with the horse who was swamped late after having to work very hard from a wide draw. He will be ready again in mid-January when racing returns to the turf.