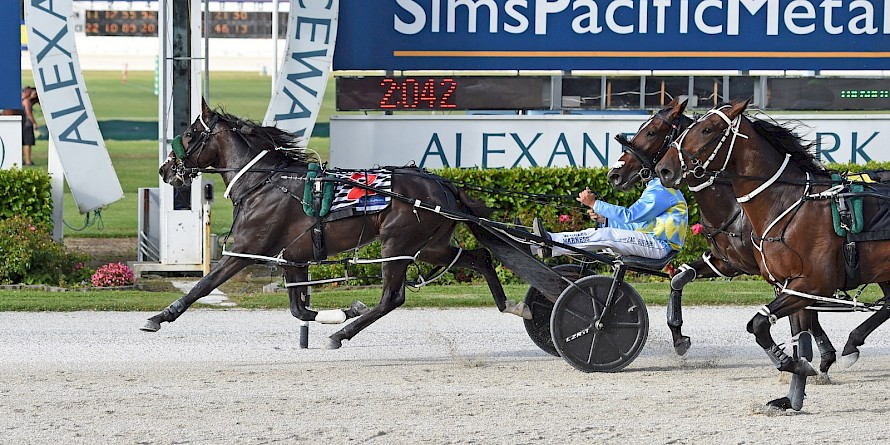 Perfect Stride scores a perfect 10, and so does a brave Sir Tiger
Trainer Ray Green's scorecard on how the two-year-olds performed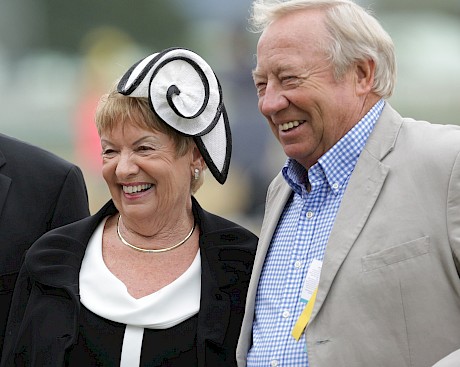 Lincoln Farms' boss John Street invites everyone to join the family
"Welcome to Lincoln Farms' revamped website, the new gold standard for racing in this country. Here you'll be able to read all about our racing team and our history and see the fun we're having with our special partnerships. Whether it be at the gallops, the trots or in Singapore, our horses are providing the thrills without the risks.
If you thought owning a horse was beyond you, think again, here at Lincoln Farms we make racing affordable for everyone. Lynne and I have been lucky enough to win some big races over the last 20 years and we have some exceptional prospects emerging this season.
We've engaged Hall Of Fame writer Barry Lichter to bring you all the excitement of our operation, so bookmark this page, enjoy the site, and make sure you register for our emails.
Welcome aboard."
—J Street
Our latest winners
Congratulations to
Emilio and Mary Rosati for Perfect Stride's decisive win at Alexandra Park.
Neville McAlister and Lincoln Farms Bloodstock for Platinum Invador's win at Otaki.
John and Lynne Street for Father Lenihan's win at Awapuni.
Merv and Meg Butterworth for Zealand Star's comprehensive win at Cambridge.
Neville McAlister and John and Lynne Street for Platinum Invador's win at Otaki.
John and Lynne Street for Lincoln Sky's upset win over the hot favourite Kapinos at Otaki, just five days after his older brother Lincoln Star scored at Trentham.
Lincoln Farms Bloodstock's John and Lynne Street for Lincoln Star's comprehensive win at Awapuni.

John and Lynne Street for the against-the-pattern win by Lincoln Raider at Trentham.

Christopher Grace, Kamada Park's Kevin Pratt and John and Lynne Street for Lincoln Falls' decisive win at Trentham.
Merv and Meg Butterworth for Steam Punk's win at Alexandra Park.
Lincoln Farms Bloodstock Ltd, Ian Middleton, Michael Brereton, Martin Letton, Bula Bells Syndicate, Denis James, Steve Beckett, Deane Hutchinson, Gerard Collins and Brian & Margaret Rabbitt for Recco Lover's great return to form at Alexandra Park.
Our runners this week
Friday night at Auckland
Hilary Barry, Beaudiene Blinkz, Double Or Nothing, Perfect Stride, Sir Tiger, Copy That, Tommy Lincoln, Man Of Action, Recco Lover, Zealand Star.
Friday night at Kranji
Miracle Time, Rock Me Easy.
Saturday at Trentham
Kamanda Lincoln, Father Lenihan, Lincoln Raider, Platinum Invador, Lincoln Sky, Miss Oahu, Platinum Mam'selle.
Monday at Otaki
Authentic Charm, Lincoln Fury, Ajay Lincoln, Alesha Lincoln, Port Lincoln, Master Lincoln, Lincoln Dreamer.
Lincoln light
News in brief
LOST DREAMS: Dreams Of Platinum has been sold to Australia. The four-year-old won one race and placed seven times in 21 starts, earning nearly $35,000.
MOONLIGHT WANES: A veterinary exam of Lincoln Moonlight failed to find anything amiss after he ran only sixth, four lengths from the winner on Friday night. The horse blundered on jumping, had to be eased off heels soon after, then was forced to race three wide throughout. Rider Matthew Kellady reported the horse raced keenly and tired noticeably in the run home.
TOUCH FLAT: Rider Robbie Hannam told stewards he thought Platinum Touch was feeling the effects of her debut run and felt flat after beating only two home at Trentham.