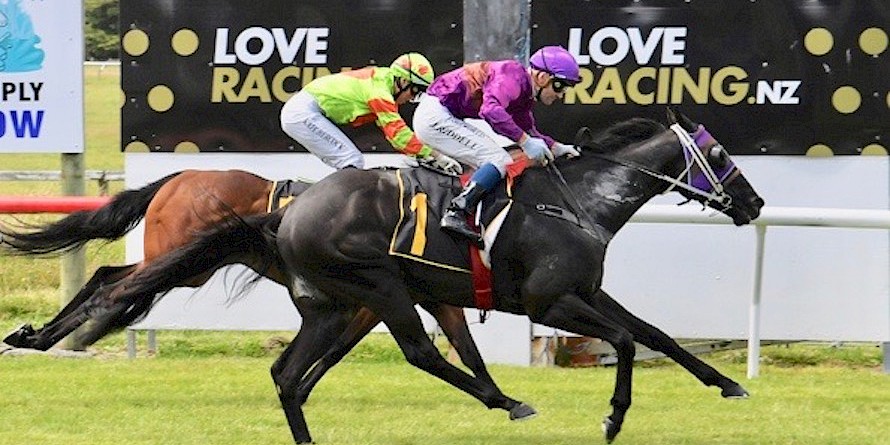 Keep an eye on Lincoln's Kruz if the pace is a scorcher at Trentham on Saturday
Lisa mulling over best plan for Platinum Spirit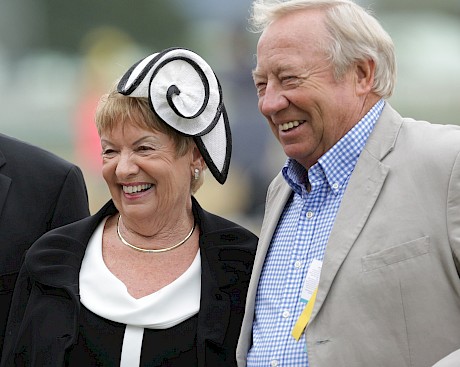 Lincoln Farms' boss John Street invites everyone to join the family
"Welcome to Lincoln Farms' website, the gold standard for racing in this country. Here you'll be able to read all about our racing team and our history and see the fun we're having with our special partnerships. Whether it be at the gallops, the trots or in Singapore, our horses are providing the thrills without the risks.
If you thought owning a horse was beyond you, think again, here at Lincoln Farms we make racing affordable for everyone. Lynne and I have been lucky enough to win some big races over the last 20 years and we have some exceptional prospects emerging this season.
We've engaged Hall Of Fame writer Barry Lichter to bring you all the excitement of our operation, so bookmark this page, enjoy the site, and make sure you register for our emails.
Welcome aboard."
—J Street
Our latest winners
Congratulations to
Gareth Paddison, Green Machine Syndicate, Grant Dickey, Peter Dougherty, Ian Middleton and John and Lynne Street for Captain Nemo's win at Cambridge.
Neville McAlister and John and Lynne Street for Platinum Petals' win at Wanganui.
John and Lynne Street for Lincoln Hanover's win at Wanganui.
Merv and Meg Butterworth for Copy That's Flying Mile win at Cambridge.
Neville McAlister and John and Lynne Street for Platinum Spirit's win at Otaki.
Four Legs Syndicate, Ian Gradwell, Chris Western, Shannon Flay, Ian Middleton and John and Lynne Street for Northview Hustler's 1:52.5 win at Albion Park.
Jeff and Vicky Roach, Peter and Bridget Morris, Sue Croft, Steve Haylock, John and Lynne Street and Ian Middleton for Lincoln's Kruz's win at Tauherenikau.
Bob Best, Merle Gradwell, Pat Gubb, Lance Myocevich, Steve Beckett, Kevin Bell, Joeraeme Syndicate, Margaret Rabbitt, Athenry Syndicate and John and Lynne Street for Bondi Shake's all-the-way win at Albion Park.
John and Lynne Street and the Sixforsixty syndicate for Lincoln Falls' fresh-up win at Awapuni after a 20-month injury-enforced spell.
Marc Hanover and Gordon Banks for American Dealer's win in the Alabar Classic at Auckland.
Kevin & Glenis Street, Beverley Glass and John and Lynne Street for Brian Christopher's win at Manawatu.
Our runners this week
Tuesday at Albion Park
Bondi Shake.
Thursday at Wanganui
Lincoln Lane, Platinum Bordeaux, Platinum Rain, Platinum Petals, Platinum Impact, Lincoln Hanover.
Thursday night at Cambridge
Captain Nemo, Brodie Lindenny, Brian Christopher (scratched), Themightyserina (scratched).
Friday at Tauranga
Lincoln King.
Saturday at Trentham
Father Lenihan, Princess Amelie, Platinum Spirit, Lincoln's Kruz, Platinum Dubai, Platinum Road.
Lincoln light
News in brief
$100,000 Harness Jewels
Harness Racing New Zealand will reinstate the Harness Jewels next year at Cambridge with nine $100,000 races set to be run on Queen's Birthday weekend, Sunday, June 6. A maximum of 12 will start in each race over a mile and no invitations will be issued to Australian horses.
Street talks about his yearling buys
Lincoln Farms' boss John Street, pictured above flanked by trainer Ray Green, left, and business manager Ian Middleton, right, bidding on the $140,000 Bettor's Delight colt at Karaka.
NZB Standardbred's Bruce Barlass caught up with Street after he claimed the title of leading buyer at Addington two days later, securing seven lots for $463,000.
You can watch the interview on the following link:
https://www.facebook.com/nzbstandardbred/videos/272019260391574/?v=272019260391574