Our Winners
Total
315 wins
Gallops winners by season
2018 – 2019
2 wins
| | | |
| --- | --- | --- |
| Princess Amelie | September 22 | Hastings |
| Lincoln Falls | September 14 | Woodville |
2017 – 2018
23 wins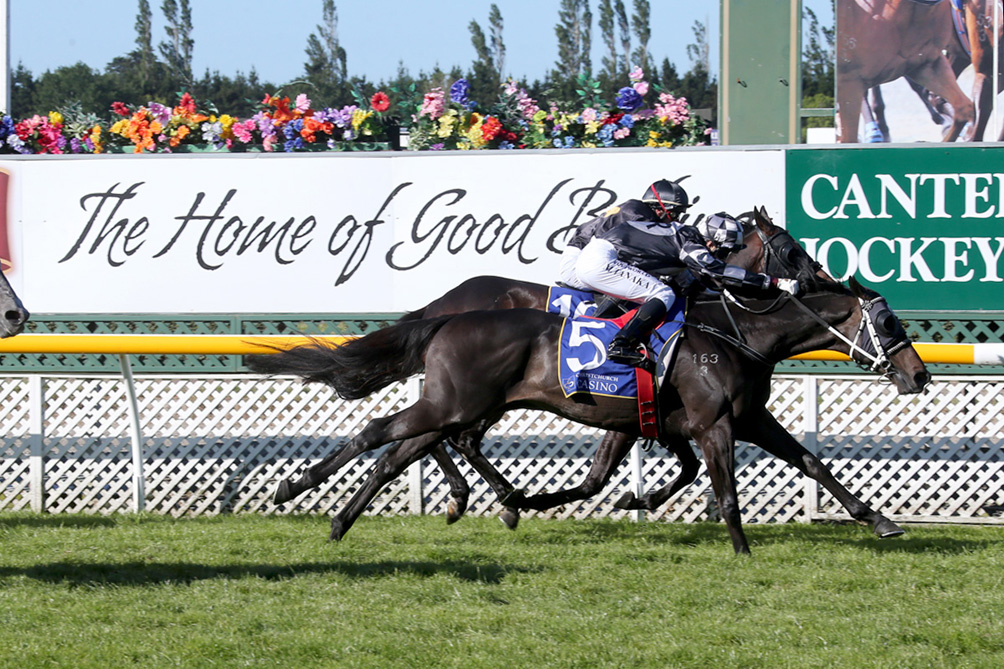 | | | |
| --- | --- | --- |
| Platinum Command | August 4 | Riccarton |
| Platinum Edition | May 31 | Awapuni |
| Platinum Command | May 26 | Trentham |
| Manhattan Street | May 19 | Awapuni |
| Platinum Rapper | May 19 | Awapuni |
| Father Lenihan | May 6 | Wanganui |
| Master Lincoln | April 12 | Waverley |
| Lincoln Star | April 12 | Waverley |
| Lincoln's Secret | March 25 | Tauherenikau |
| Princess Amelie | March 25 | Tauherenikau |
| Lincoln Raider | March 22 | Waipukurau |
| Miss Oahu | March 1 | Hastings |
| Lincoln Melody | February 6 | Tauherenikau |
| Miss Oahu | January 25 | Woodville |
| Platinum Mam'selle | January 13 | Trentham |
| Denny's Lincoln | December 26 | Awapuni |
| Lincoln's Gal | December 26 | Awapuni |
| Kamanda Lincoln | November 15 | Riccarton |
| Kamanda Lincoln | November 3 | New Plymouth |
| Platinum Volos | October 28 | Trentham |
| Platinum Command | September 23 | Riccarton |
| Platinum Volos | September 21 | Wanganui |
| Dreams Of Platinum | August 24 | Woodville |
2016 – 2017
21 wins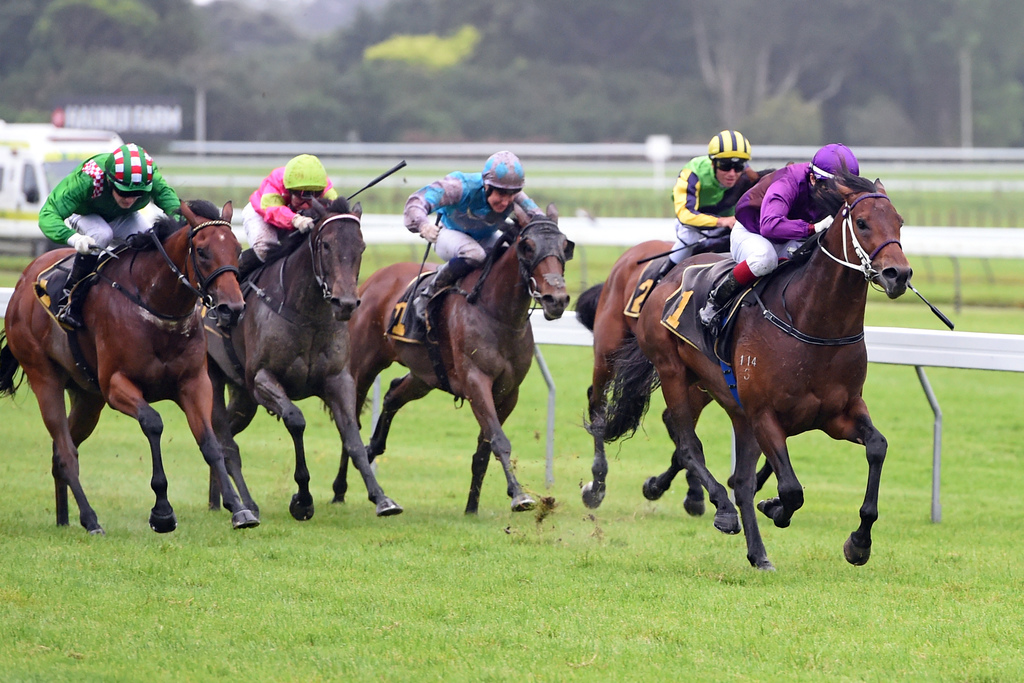 | | | |
| --- | --- | --- |
| Princess Maryanne | July 20 | Hastings |
| Almo Street | July 1 | Hastings |
| Jimmy Lincoln | April 29 | Hastings |
| Lincoln Hills | March 26 | Tauherenikau |
| O'Reilly's Dancer | February 1 | Hastings |
| Platinum Dragon | February 1 | Hastings |
| Captain Lincoln | January 28 | Trentham |
| Princess Belle | January 21 | Trentham |
| Princess Belle | January 14 | Trentham |
| Platinum Express | January 1 | Hastings |
| Kamanda Lincoln | December 26 | Awapuni |
| Captain Lincoln | December 18 | Awapuni |
| Lincoln Blue | December 11 | Ellerslie |
| Platinum Express | December 10 | Awapuni |
| Lincoln Blue | November 25 | Otaki |
| Captain Lincoln | November 19 | Awapuni |
| Almo Street | November 18 | New Plymouth |
| Reilly Lincoln | November 9 | Riccarton |
| Lincoln Blue | October 13 | Woodville |
| Reilly Lincoln | September 17 | Hastings |
| Lincoln Bay | August 6 | Riccarton |
2015 – 2016
30 wins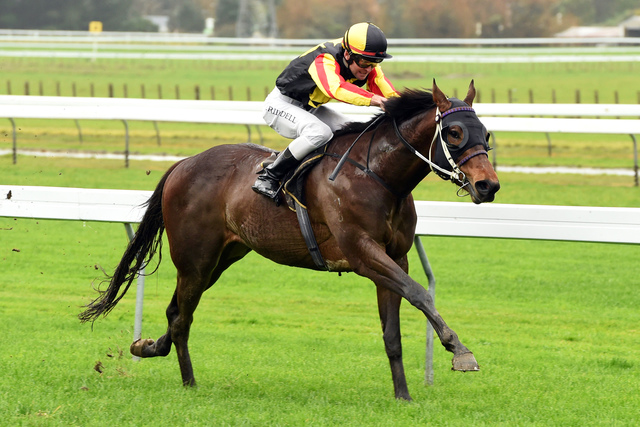 | | | |
| --- | --- | --- |
| Manhattan Street | July 30 | Otaki |
| Platinum Command | July 16 | Trentham |
| Platinum Command | July 9 | Awapuni |
| Manhattan Street | July 9 | Awapuni |
| Master Platinum | July 7 | Wanganui |
| Manhattan Street | June 24 | Otaki |
| Rod's Lincoln | June 16 | Wanganui |
| Princess Belle | June 6 | Tauherenikau |
| Lincoln Bay | June 4 | Wanganui |
| Platinum Command | May 28 | Trentham |
| Platinum Command | May 21 | Awapuni |
| O'Reilly's Dancer | May 19 | Hastings |
| O'Reilly's Dancer | March 26 | Tauherenikau |
| Captain Lincoln | March 20 | Waipukurau |
| Platinum Express | March 4 | Awapuni |
| Johnny Lincoln | February 18 | Wanganui |
| Platinum Balos | February 13 | Awapuni |
| Platinum Diva | February 8 | Wairarapa |
| Reilly Lincoln | January 9 | Awapuni |
| Lincoln's Legacy | January 2 | Wairarapa |
| Platinum Valence | December 27 | New Plymouth |
| Lincoln's Sunset | December 19 | Awapuni |
| Lincoln's Sunset | November 18 | Woodville |
| Platinum Express | October 26 | Woodville |
| Reilly Lincoln | October 24 | Trentham |
| Platinum Balos | October 24 | Trentham |
| Platinum Witness | October 10 | Hawera |
| Reilly Lincoln | October 10 | Hawera |
| Platinum Song | October 8 | Wairarapa |
| Rod's Lincoln | August16 | Wanganui |
2014 – 2015
25 wins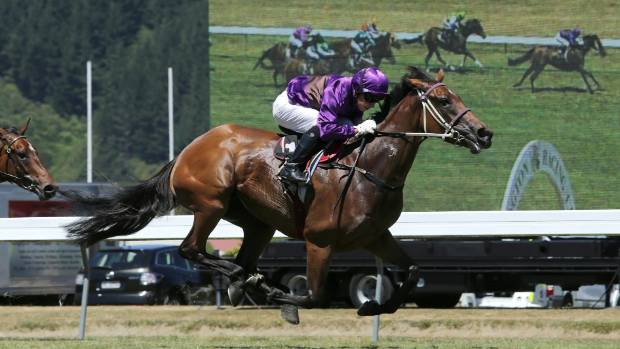 | | | |
| --- | --- | --- |
| Rod's Lincoln | July 2 | Wanganui |
| Lincoln Park | June 11 | Wanganui |
| Rod's Lincoln | June 11 | Wanganui |
| Princess Sienna | May 30 | Wanganui |
| Lincoln Sun | May 7 | Hastings |
| Platinum Command | May 2 | Riccarton |
| Platinum Command | March 31 | Riccarton |
| Platinum Witness | February28 | Hastings |
| Platinum Express | February 28 | Hastings |
| Stunning Princess | February 28 | Hastings |
| Reilly Lincoln | February 7 | Awapuni |
| Platinum Dragon | February 6 | Wairarapa |
| Stunning Princess | January 31 | Te Rapa |
| Platinum Witness | January 24 | Trentham |
| Reilly Lincoln | January 19 | Trentham |
| I'llbeyourplatinum | January 2 | Wairarapa |
| Platinum Command | January 2 | Wairarapa |
| Stunning Princess | January 2 | Wairarapa |
| Platinum Lincoln | December 7 | Tauherenikau |
| Jackson Street | November 22 | Awapuni |
| Platinum Witness | November 15 | Riccarton |
| Rod's Lincoln | November 4 | Otaki |
| Platinum Witness | October 25 | Riccarton |
| Lincoln Inn | September 4 | Otaki |
| Lincoln Inn | August 17 | Wanganui |
2013 – 2014
16 wins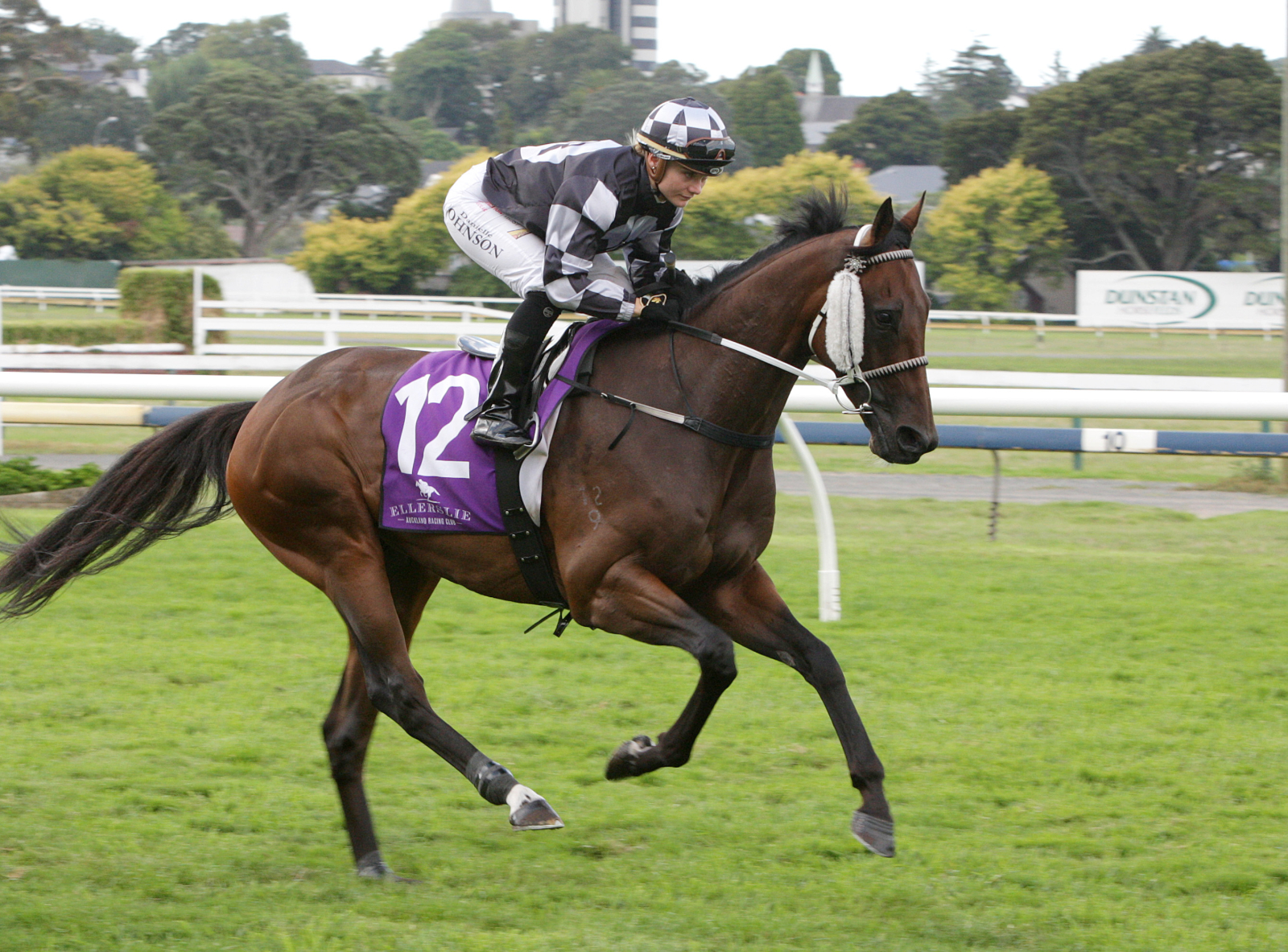 | | | |
| --- | --- | --- |
| Lincoln Street | July 17 | Hastings |
| Roadtoplatinum | May 29 | Awapuni |
| Rod's Lincoln | May 8 | Wanganui |
| Stunning Princess | April 26 | Trentham |
| Lady Platinum | April 3 | Otaki |
| Platinum Lincoln | March 29 | Awapuni |
| Jack's Point | March 1 | Hastings |
| King Kamada | January 25 | Trentham |
| Abraham Lincoln | January 11 | Newcastle |
| Colonel Lincoln | December 19 | Otaki |
| Platinum Marseille | December 18 | Waipukurau |
| King Kamada | November 16 | Riccarton |
| Princess Lincoln | October 26 | Trentham |
| Lucy Lincoln | October 10 | Wairarapa |
| Messines | October 5 | Riuc |
| King Kamada | September 21 | Hastings |
2012 – 2013
25 wins
| | | |
| --- | --- | --- |
| Jackson Street | June 28 | Waimate |
| Platinum Kingdom | May 18 | Doomben |
| Adidazler | May 10 | Timaru |
| Platinum Kingdom | April 20 | Randwick |
| Jack's Point | April 13 | Trentham |
| Lincoln's Girl | April 11 | Timaru |
| Lieutenant Lincoln | April 5 | Otaki |
| Lady De Chine | April 5 | Otaki |
| Miss Lincoln | March 22 | Tauherenikau |
| Platinum Kingdom | March 16 | Trentham |
| Platinum Kingdom | February 16 | Ascot Park |
| Platinum Kingdom | February 28 | Wingatui |
| Corporal Lincoln | January 12 | Ellerslie |
| Platinum Kingdom | January 4 | Otaki |
| Jack's Point | December 26 | Awapuni |
| Abraham Lincoln | December 22 | Awapuni |
| Major Lincoln | December 20 | Otaki |
| Abraham Lincoln | December 8 | Trentham |
| Lady Platinum | November 24 | Tauherenikau |
| Phantom Storm | November 10 | Riccarton |
| King Kamada | November 6 | Otaki |
| Adidazler | October 28 | Riccarton |
| Platinum Kingdom | October 8 | Woodville |
| Princess Lincoln | August 4 | Riccarton |
| Platinum Lincoln | August 4 | Riccarton |
2011 – 2012
22 wins
| | | |
| --- | --- | --- |
| Princess Lincoln | July 7 | Awapuni |
| Princess Lincoln | June 14 | Wanganui |
| Jack's Point | May 19 | Awapuni |
| Platinum Kingdom | May 5 | Riccarton |
| Madam Lincoln | May 5 | Riccarton |
| Adidazler | April 19 | Woodville |
| Za Pak | April 13 | Awapuni |
| Platinum Kingdom | April 13 | Awapuni |
| General Lincoln | April 10 | Otaki |
| Justanexcuse | April 7 | Te Aroha |
| Lady Platinum | February 23 | Woodville |
| Madam Lincoln | February 15 | Riccarton |
| Lady De Chine | January 19 | New Plymouth |
| Platinum Princess | January 1 | Ellerslie |
| Justanexcuse | December 17 | Awapuni |
| Plationum Dancer | November 25 | Otaki |
| Justanexcuse | November 12 | Riccarton |
| Platinum Princess | November 9 | Riccarton |
| Platinum Princess | October 23 | Riccarton |
| President Lincoln | October 22 | Trentham |
| President Lincoln | October 7 | Trentham |
| Platinum Street | September 28 | Awapuni |
2010 – 2011
23 wins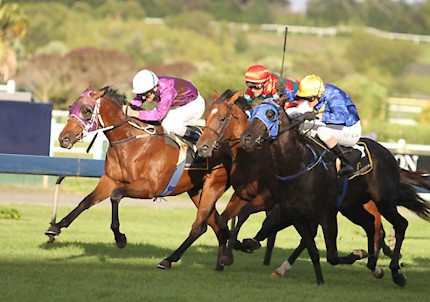 | | | |
| --- | --- | --- |
| Cordova Bay | August 6 | Riccarton |
| Cordova Bay | June 4 | Wanganui |
| Margarets Own | April 16 | Trentham |
| Platinum Princess | March 26 | Riccarton |
| Phantom Storm | March 19 | Trentham |
| Phantom Storm | February 12 | Te Rapa |
| Miss Lincoln | February 6 | Wairarapa |
| Miss Annaliese | February 3 | Wanganui |
| Fort Lincoln | January 30 | Ellerslie |
| Justanexcuse | January 29 | Trentham |
| Platinum Princess | January 2 | Wairarapa |
| Jack's Point | December 26 | Awapuni |
| Justanexcuse | December 18 | Awapuni |
| Cordova Bay | December 11 | Awapuni |
| Platinum Princess | November 6 | Riccarton |
| Phantom Storm | October 30 | Awapuni |
| Jack's Point | October 23 | Trentham |
| Justanexcuse | October 23 | Trentham |
| Platinum Princess | October 16 | Wanganui |
| Platinum Dancer | October 14 | Hastings |
| Fort Lincoln | October 7 | Otaki |
| Jack's Point | August 14 | Riccarton |
| Justanexcuse | August 7 | Riccarton |
2009 – 2010
14 wins
| | | |
| --- | --- | --- |
| Cordova Bay | June 5 | Wanganui |
| Jack's Point | May 29 | Trentham |
| Cordova Bay | May 27 | Hastings |
| Justanexcuse | May 22 | Awapuni |
| Jack's Point | April 22 | Woodville |
| Ben Hogan | April 17 | Trentham |
| Margarets Own | March 28 | Tauherenikau |
| Ben Hogan | March 6 | Hastings |
| Cordova Bay | February 25 | Woodville |
| Platinum Dancer | February 13 | Awapuni |
| Margarets Own | February 4 | Wanganui |
| Platinum Princess | January 30 | Trentham |
| Sun Ruler | December 19 | Te Rapa |
| Phantom Storm | December 17 | Otaki |
2008 – 2009
9 wins
| | | |
| --- | --- | --- |
| Samantha Jane | June 21 | Otaki |
| Justanexcuse | May 30 | Tauherenikau |
| Sun Ruler | April 24 | Avondale |
| Justanexcuse | April 11 | Trentham |
| Samantha Jane | February 20 | Otaki |
| Princess Annaliese | February 9 | Wairarapa |
| Mary Ellen | January 1 | Hastings |
| Samantha Jane | November 4 | Trentham |
| Ben Hogan | September 20 | Hastings |
2007 – 2008
6 wins
| | | |
| --- | --- | --- |
| Blue Canyon | April 26 | Tauherenikau |
| Princess Annaliese | April 19 | Hastings |
| Platinum Slipper | January 26 | Trentham |
| Platinum Toulouse | January 12 | Awapuni |
| Princess Annaliese | January 1 | Hastings |
| Princess Toulouse | December 26 | Awapuni |
2006 – 2007
12 wins
| | | |
| --- | --- | --- |
| Ben Hogan | July 22 | Timaru |
| Deep Under Cover | June 23 | Otaki |
| Ben Hogan | April 7 | Trentham |
| Wailea Miss | February 6 | Wairarapa |
| Samantha Jane | January 1 | Hastings |
| Mary Ellen | January 1 | Hastings |
| Mikki Street | December 26 | Ellerslie |
| Platinum Slipper | December 23 | Awapuni |
| Surrey | August 17 | Woodville |
| Ben Hogan | August 12 | Riccarton |
| Mikki Street | August 5 | Riccarton |
| Ben Hogan | August 5 | Riccarton |
2005 – 2006
7 wins
| | | |
| --- | --- | --- |
| Surrey | July 29 | Otaki |
| Ben Hogan | June 10 | Trentham |
| Idaho Boy | March 11 | Hastings |
| Platinum Slipper | February 25 | Otaki |
| Mary Ellen | November 9 | Riccarton |
| Mikki Street | October 23 | Riccarton |
| Lyns Girl | September 3 | Wanganui |
2004 – 2005
15 wins
| | | |
| --- | --- | --- |
| Idaho Boy | May 21 | Awapuni |
| Idaho Boy | April 23 | Hastings |
| Leuchars | April 2 | Te Rapa |
| Lyns Girl | March 24 | Awapuni |
| Platinum Slipper | March 10 | Awapuni |
| Sleepy Tripp | February 5 | Awapuni |
| Samantha Jane | January 8 | Woodville |
| MIkki Street | December 18 | Awapuni |
| Mary Ellen | November 25 | Otaki |
| Sleepy Tripp | November 11 | Awapuni |
| Mikki Street | November 9 | Otaki |
| Mikki Street | October 21 | Wanganui |
| Pinot Gris | September 11 | Awapuni |
| Sleepy Tripp | August 14 | Riccarton |
| Chipper Jones | August 11 | Riccarton |
2003 – 2004
8 wins
| | | |
| --- | --- | --- |
| Leuchars | April 17 | Hastings |
| Omaha Lodge | April 10 | Otaki |
| Omaha Lodge | March 13 | Trentham |
| Lyns Girl | November 1 | Awapuni |
| Chipper Jones | October 18 | Hawera |
| Chipper Jones | August 9 | Riccarton |
| Chipper Jones | August 6 | Riccarton |
| Tuscany Warrior | August 2 | Riccarton |
2002 – 2003
12 wins
| | | |
| --- | --- | --- |
| Chipper Jones | May 17 | Awapuni |
| Sleepy Tripp | March 22 | Ellerslie |
| Royal Emerald | February 15 | Trentham |
| Sleepy Tripp | February 6 | Ellerslie |
| Lady Annaliese | December 21 | Awapuni |
| Lyns Girl | December 21 | Awapuni |
| Royal Emerald | November 30 | Wanganui |
| Tuscany Warrior | October 26 | Trentham |
| Sleepy Tripp | October 26 | Ellerslie |
| Lyns Girl | September 26 | Awapuni |
| Tuscany Warrior | September 7 | Awapuni |
| Sleepy Tripp | August 28 | Avondale |
2001 – 2002
7 wins
| | | |
| --- | --- | --- |
| Tuscany Warrior | July 20 | New Plymouth |
| Tuscany Warrior | July 11 | Wanganui |
| Chipper Jones | June 22 | Otaki |
| Stark Inn | December 22 | Awapuni |
| Tuscany Warrior | December 22 | Awapuni |
| Royal Emerald | December 15 | Awapuni |
| Royal Emerald | November 11 | Wairarapa |
2000 – 2001
8 wins
| | | |
| --- | --- | --- |
| White Eagle | February 21 | Trentham |
| White Eagle | January 29 | Avondale |
| Sleepy Tripp | January 13 | Avondale |
| Sleepy Tripp | January 2 | Ellerslie |
| Emblem's Quest | December 26 | Awapuni |
| Emblem's Quest | December 21 | Otaki |
| Omeara | December 21 | Otaki |
| Royal Emerald | September 28 | Awapuni |
1999 – 2000
6 wins
| | | |
| --- | --- | --- |
| Delaney | June 29 | Wanganui |
| Emblem's Quest | June 24 | Hastings |
| Resonare | March 4 | Trentham |
| Kananaskis | January 24 | Trentham |
| Resonare | January 15 | Awapuni |
| Emerald Hills | October 25 | Trentham |
1998 – 1999
11 wins
| | | |
| --- | --- | --- |
| Southern Hills | July 3 | Avondale |
| Kananaskis | June 24 | Otaki |
| Kananaskis | May 15 | Awapuni |
| Delaney | May 15 | Rotorua |
| Resonare | March 20 | Awapuni |
| Emblem's Quest | March 14 | Pukekohe |
| Resonare | January 16 | Awapuni |
| Kananaskis | January 16 | Awapuni |
| Delaney | January 4 | Thames |
| Resonare | January 2 | Wairarapa |
| Shinnecock Hills | November 7 | Te Rapa |
1997 – 1998
6 wins
| | | |
| --- | --- | --- |
| Southern Hills | July 8 | Trentham |
| Shinnecock Hills | May 16 | Te Rapa |
| Delaney | May 13 | Avondale |
| Shinnecock Hills | May 6 | Ellerslie |
| Delaney | February 11 | Avondale |
| Shinnecock Hills | January 24 | Ellerslie |
1996 – 1997
1 wins
| | | |
| --- | --- | --- |
| Shinnecock Hills | April 7 | Avondale |
1995 – 1996
1 wins
| | | |
| --- | --- | --- |
| Weekend Warrior | November 7 | Ellerslie |
1994 – 1995
2 wins
| | | |
| --- | --- | --- |
| Weekend Warrior | November 26 | Ellerslie |
| Weekend Warrior | November 12 | Te Rapa |
1993 – 1994
3 wins
| | | |
| --- | --- | --- |
| Weekend Warrior | April 13 | Avondale |
| Weekend Warrior | December 1 | Avondale |
| Weekend Warrior | September 15 | Avondale |
Our runners this week:
How our trainer rates them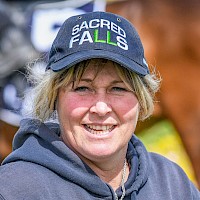 Lisa's tips
Thursday at Woodville
Race 3: Lincoln's Gal
"She has a nice barrier to use and has improved since placing in her trial at Foxton. She galloped nicely on Tuesday morning and from the draw I expect her to be right in the finish."
Sunday at Otaki
Race 1: Dreams Of Platinum
"She does go well fresh and she'll jump and put herself right there. But her coat's not quite there yet and she will improve with the run.''
Race 3: Lincoln Melody
"I'll be happy to just see her working home strongly. It's a good race for her to start in, against her own sex, and she'll have a soft run with Tim (Johnson) claiming 2kg.''
Race 7: Master Lincoln
"It's well short of his best and I just want to see him getting home. He has a fair amount of staying ability.''
Lincoln light
News in brief
ALMO OUT FOR SPELL: Almo Street's much awaited racetrack return, with the aid of a blindfold to help him jump out of the gates, has been put on hold. Trainer Lisa Latta says the normally good trackworker has been decidedly average in his last two gallops and, after nearly a year in work sorting out his problems, is simply over the top.
FATHER BOLD: Father Lenihan ran a bold race fresh-up at Hawera, box-seating behind the leaders and sticking to his guns in the run home to finish just two lengths from the winner Empress Tzu Hsi in fifth spot. He was heavily backed down to second favouritism at the jump.
RAIDER ROUGHED UP: Lincoln Raider's fresh-up run for fourth at Hastings was full of merit. He finished only 1.3 lengths from the winner at a distance well short of his best despite being crowded leaving the barriers and hampered passing the 400 metres.
AJAY ON HOLD: Ajay Lincoln's debut has been delayed, trainer Lisa Latta scratching him from Waverley to allow him to get over a stone bruise. The promising colt had galloped in great style with Lincoln Falls and looks to have a nice future.