Our Winners
Total
358 wins
Gallops winners by season
2020 – 2021
3 wins
| | | |
| --- | --- | --- |
| Lincoln Star | November 5 | Otaki |
| Lincoln King | October 10 | Matamata |
| Lincoln Hills | September 19 | Hastings |
2019 – 2020
15 wins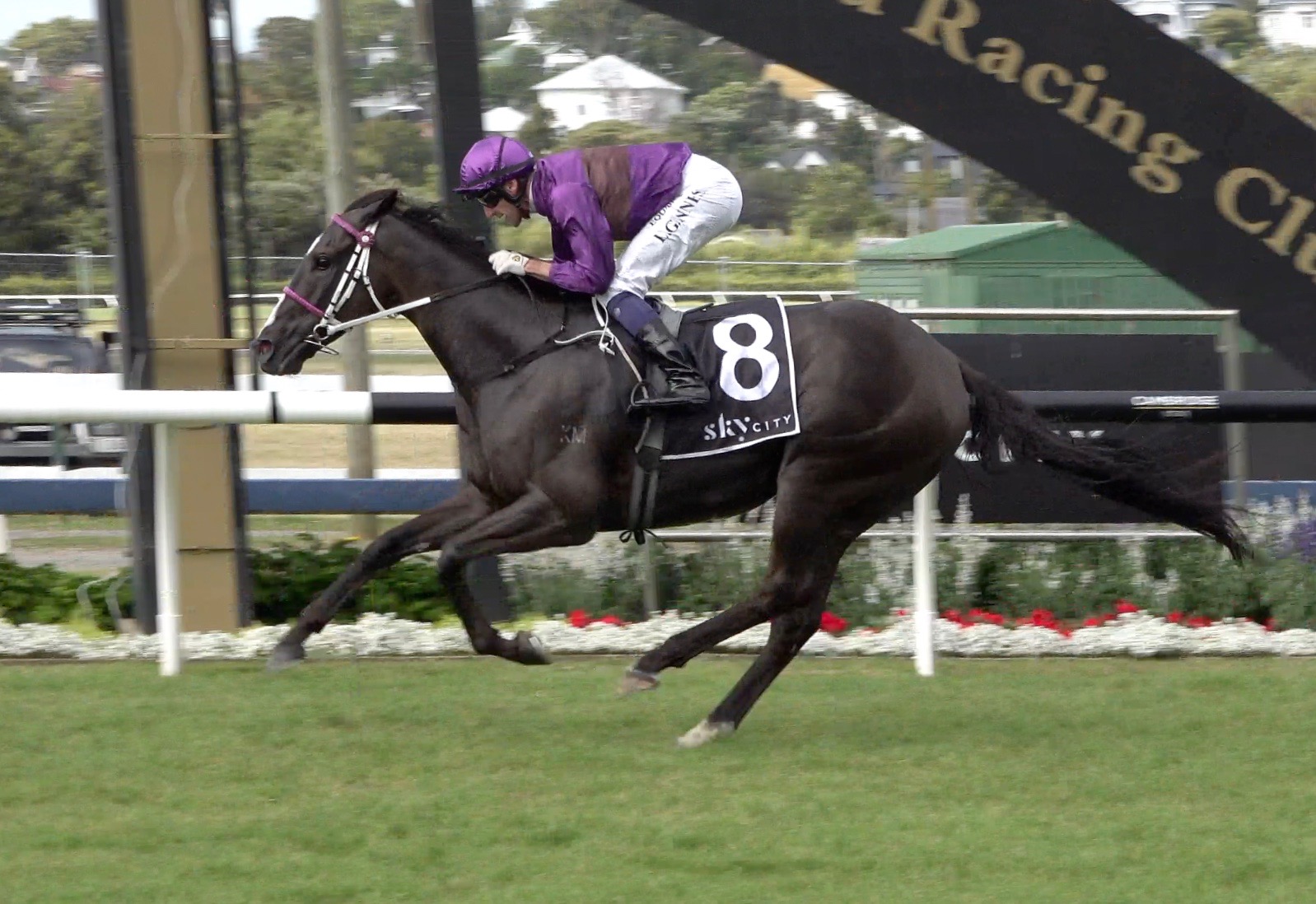 | | | |
| --- | --- | --- |
| Lincoln King | January 12 | Ellerslie |
| Platinum Invador | January 1 | Ellerslie |
| Lincoln Hills | December 26 | Awapuni |
| Lincoln Fury | December 20 | Otaki |
| Platinum Road | December 7 | Trentham |
| Lincoln Raider | December 7 | Trentham |
| Lincoln King | November 30 | Ellerslie |
| Lincoln King | November 12 | Te Aroha |
| Lincoln Green | November 2 | Awapuni |
| Princess Amelie | October 26 | Trentham |
| Father Lenihan | October 12 | Hawera |
| Princess Amelie | October 3 | Waverley |
| Platinum Dubai | September 26 | Otaki |
| Lincoln Dreamer | August 18 | Wanganui |
| Platinum Rapper | August 7 | Riccarton |
2018 – 2019
27 wins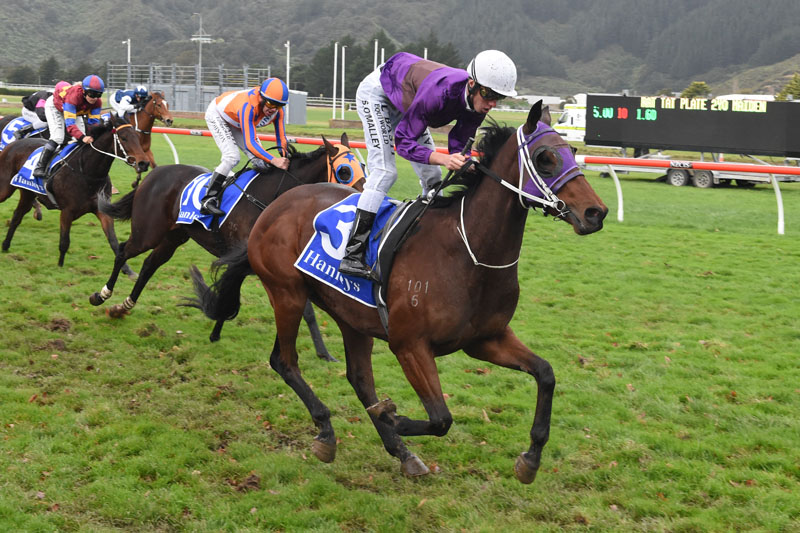 | | | |
| --- | --- | --- |
| Platinum Volos | July 27 | Otaki |
| Platinum Spirit | June 8 | Trentham |
| Johnny Lincoln | May 30 | Awapuni |
| Lincoln's Command | May 30 | Awapuni |
| Platinum Rapper | May 25 | Trentham |
| Lincoln Hills | May 18 | Awapuni |
| Lincoln King | April 25 | Avondale |
| Lincoln Green | April 10 | Otaki |
| Miss Oahu | March 28 | Waipukurau |
| Lincoln Fury | March 9 | Trentham |
| Platinum Rapper | March 8 | Otaki |
| Lincoln Hills | March 1 | Awapuni |
| Platinum Invador | February 23 | Otaki |
| Platinum Invador | January 7 | Otaki |
| Father Lenihan | January 5 | Awapuni |
| Platinum Invador | December 20 | Otaki |
| LIncoln Sky | December 20 | Awapuni |
| Lincoln Star | December 15 | Awapuni |
| Lincoln Raider | December 8 | Trentham |
| Lincoln Falls | December 8 | Trentham |
| Kamanda Lincoln | November 17 | Riccarton |
| Father Lenihan | November 3 | Awapuni |
| Lincoln Raider | October 27 | Trentham |
| Princess Amelie | October 27 | Trentham |
| Lincoln Melody | October 21 | Otaki |
| Princess Amelie | September 22 | Hastings |
| Lincoln Falls | September 14 | Woodville |
2017 – 2018
23 wins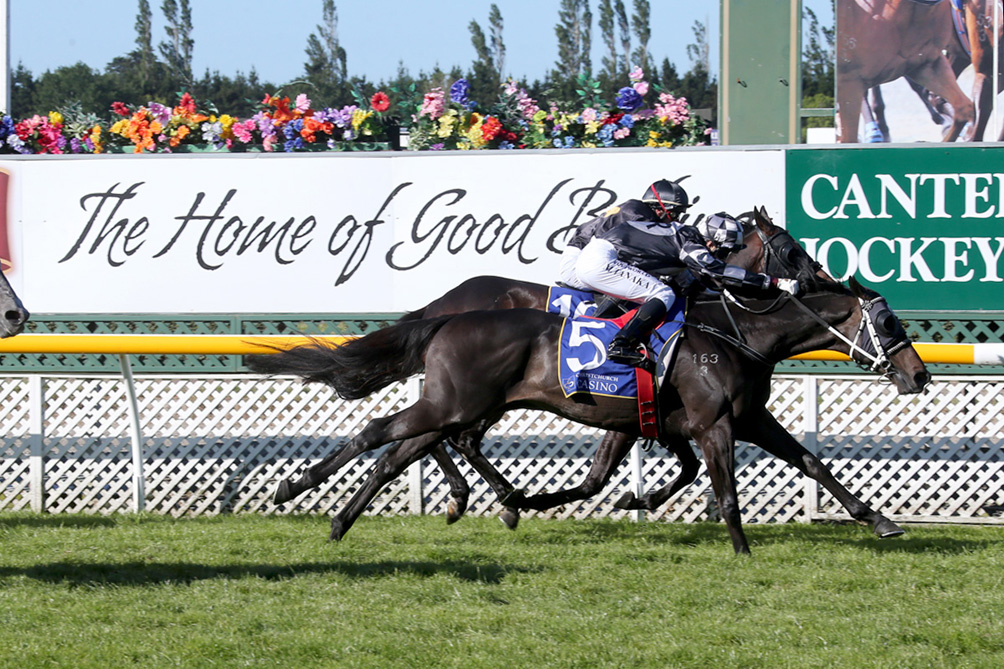 | | | |
| --- | --- | --- |
| Platinum Command | August 4 | Riccarton |
| Platinum Edition | May 31 | Awapuni |
| Platinum Command | May 26 | Trentham |
| Manhattan Street | May 19 | Awapuni |
| Platinum Rapper | May 19 | Awapuni |
| Father Lenihan | May 6 | Wanganui |
| Master Lincoln | April 12 | Waverley |
| Lincoln Star | April 12 | Waverley |
| Lincoln's Secret | March 25 | Tauherenikau |
| Princess Amelie | March 25 | Tauherenikau |
| Lincoln Raider | March 22 | Waipukurau |
| Miss Oahu | March 1 | Hastings |
| Lincoln Melody | February 6 | Tauherenikau |
| Miss Oahu | January 25 | Woodville |
| Platinum Mam'selle | January 13 | Trentham |
| Denny's Lincoln | December 26 | Awapuni |
| Lincoln's Gal | December 26 | Awapuni |
| Kamanda Lincoln | November 15 | Riccarton |
| Kamanda Lincoln | November 3 | New Plymouth |
| Platinum Volos | October 28 | Trentham |
| Platinum Command | September 23 | Riccarton |
| Platinum Volos | September 21 | Wanganui |
| Dreams Of Platinum | August 24 | Woodville |
2016 – 2017
21 wins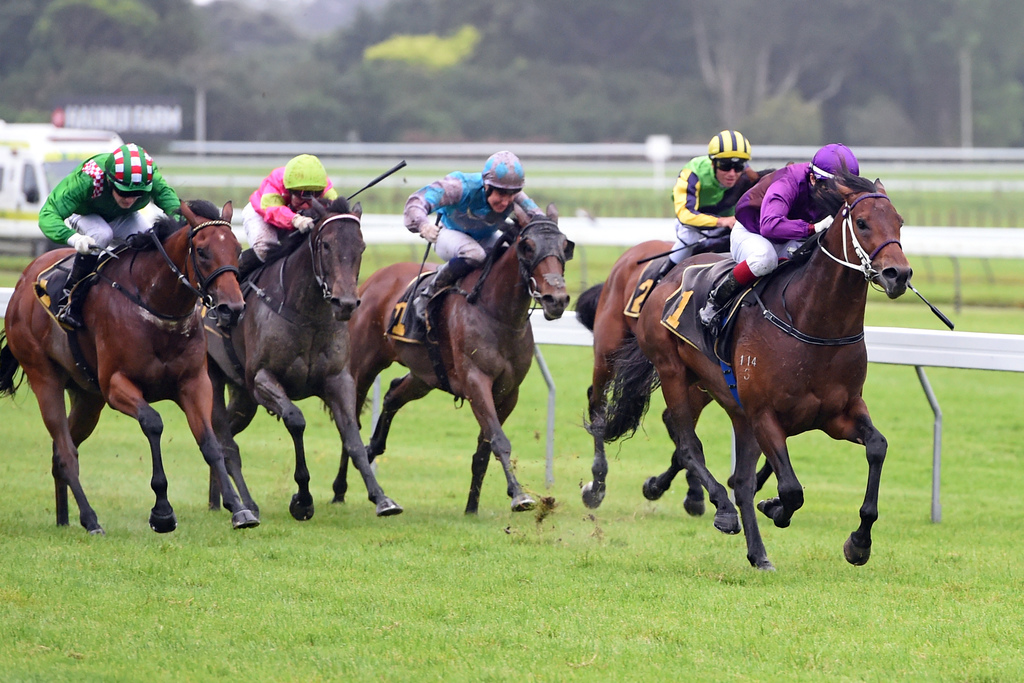 | | | |
| --- | --- | --- |
| Princess Maryanne | July 20 | Hastings |
| Almo Street | July 1 | Hastings |
| Jimmy Lincoln | April 29 | Hastings |
| Lincoln Hills | March 26 | Tauherenikau |
| O'Reilly's Dancer | February 1 | Hastings |
| Platinum Dragon | February 1 | Hastings |
| Captain Lincoln | January 28 | Trentham |
| Princess Belle | January 21 | Trentham |
| Princess Belle | January 14 | Trentham |
| Platinum Express | January 1 | Hastings |
| Kamanda Lincoln | December 26 | Awapuni |
| Captain Lincoln | December 18 | Awapuni |
| Lincoln Blue | December 11 | Ellerslie |
| Platinum Express | December 10 | Awapuni |
| Lincoln Blue | November 25 | Otaki |
| Captain Lincoln | November 19 | Awapuni |
| Almo Street | November 18 | New Plymouth |
| Reilly Lincoln | November 9 | Riccarton |
| Lincoln Blue | October 13 | Woodville |
| Reilly Lincoln | September 17 | Hastings |
| Lincoln Bay | August 6 | Riccarton |
2015 – 2016
30 wins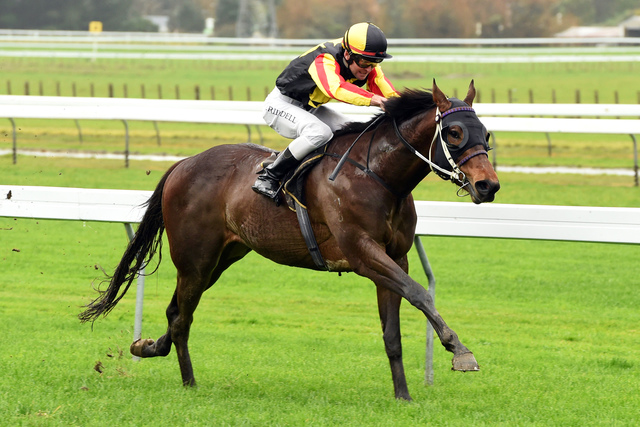 | | | |
| --- | --- | --- |
| Manhattan Street | July 30 | Otaki |
| Platinum Command | July 16 | Trentham |
| Platinum Command | July 9 | Awapuni |
| Manhattan Street | July 9 | Awapuni |
| Master Platinum | July 7 | Wanganui |
| Manhattan Street | June 24 | Otaki |
| Rod's Lincoln | June 16 | Wanganui |
| Princess Belle | June 6 | Tauherenikau |
| Lincoln Bay | June 4 | Wanganui |
| Platinum Command | May 28 | Trentham |
| Platinum Command | May 21 | Awapuni |
| O'Reilly's Dancer | May 19 | Hastings |
| O'Reilly's Dancer | March 26 | Tauherenikau |
| Captain Lincoln | March 20 | Waipukurau |
| Platinum Express | March 4 | Awapuni |
| Johnny Lincoln | February 18 | Wanganui |
| Platinum Balos | February 13 | Awapuni |
| Platinum Diva | February 8 | Wairarapa |
| Reilly Lincoln | January 9 | Awapuni |
| Lincoln's Legacy | January 2 | Wairarapa |
| Platinum Valence | December 27 | New Plymouth |
| Lincoln's Sunset | December 19 | Awapuni |
| Lincoln's Sunset | November 18 | Woodville |
| Platinum Express | October 26 | Woodville |
| Reilly Lincoln | October 24 | Trentham |
| Platinum Balos | October 24 | Trentham |
| Platinum Witness | October 10 | Hawera |
| Reilly Lincoln | October 10 | Hawera |
| Platinum Song | October 8 | Wairarapa |
| Rod's Lincoln | August16 | Wanganui |
2014 – 2015
25 wins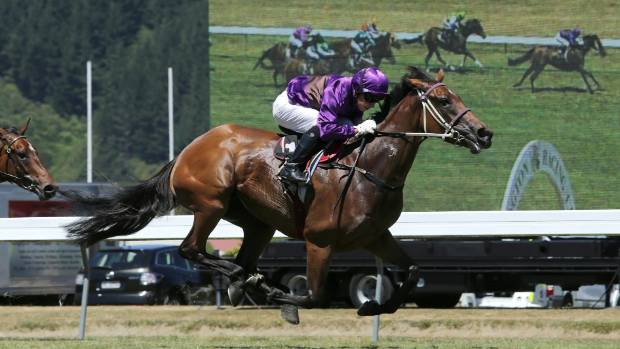 | | | |
| --- | --- | --- |
| Rod's Lincoln | July 2 | Wanganui |
| Lincoln Park | June 11 | Wanganui |
| Rod's Lincoln | June 11 | Wanganui |
| Princess Sienna | May 30 | Wanganui |
| Lincoln Sun | May 7 | Hastings |
| Platinum Command | May 2 | Riccarton |
| Platinum Command | March 31 | Riccarton |
| Platinum Witness | February28 | Hastings |
| Platinum Express | February 28 | Hastings |
| Stunning Princess | February 28 | Hastings |
| Reilly Lincoln | February 7 | Awapuni |
| Platinum Dragon | February 6 | Wairarapa |
| Stunning Princess | January 31 | Te Rapa |
| Platinum Witness | January 24 | Trentham |
| Reilly Lincoln | January 19 | Trentham |
| I'llbeyourplatinum | January 2 | Wairarapa |
| Platinum Command | January 2 | Wairarapa |
| Stunning Princess | January 2 | Wairarapa |
| Platinum Lincoln | December 7 | Tauherenikau |
| Jackson Street | November 22 | Awapuni |
| Platinum Witness | November 15 | Riccarton |
| Rod's Lincoln | November 4 | Otaki |
| Platinum Witness | October 25 | Riccarton |
| Lincoln Inn | September 4 | Otaki |
| Lincoln Inn | August 17 | Wanganui |
2013 – 2014
16 wins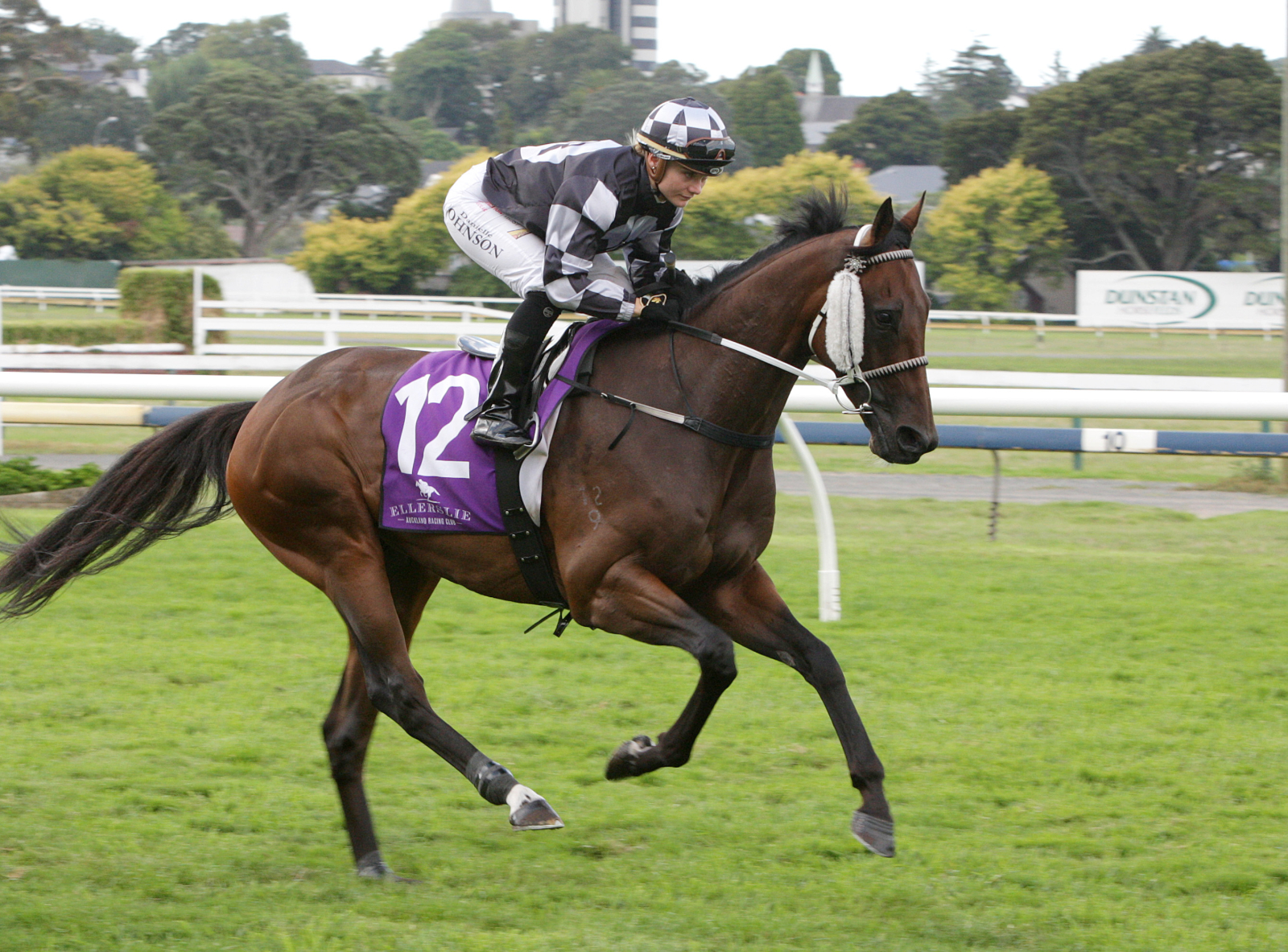 | | | |
| --- | --- | --- |
| Lincoln Street | July 17 | Hastings |
| Roadtoplatinum | May 29 | Awapuni |
| Rod's Lincoln | May 8 | Wanganui |
| Stunning Princess | April 26 | Trentham |
| Lady Platinum | April 3 | Otaki |
| Platinum Lincoln | March 29 | Awapuni |
| Jack's Point | March 1 | Hastings |
| King Kamada | January 25 | Trentham |
| Abraham Lincoln | January 11 | Newcastle |
| Colonel Lincoln | December 19 | Otaki |
| Platinum Marseille | December 18 | Waipukurau |
| King Kamada | November 16 | Riccarton |
| Princess Lincoln | October 26 | Trentham |
| Lucy Lincoln | October 10 | Wairarapa |
| Messines | October 5 | Riuc |
| King Kamada | September 21 | Hastings |
2012 – 2013
25 wins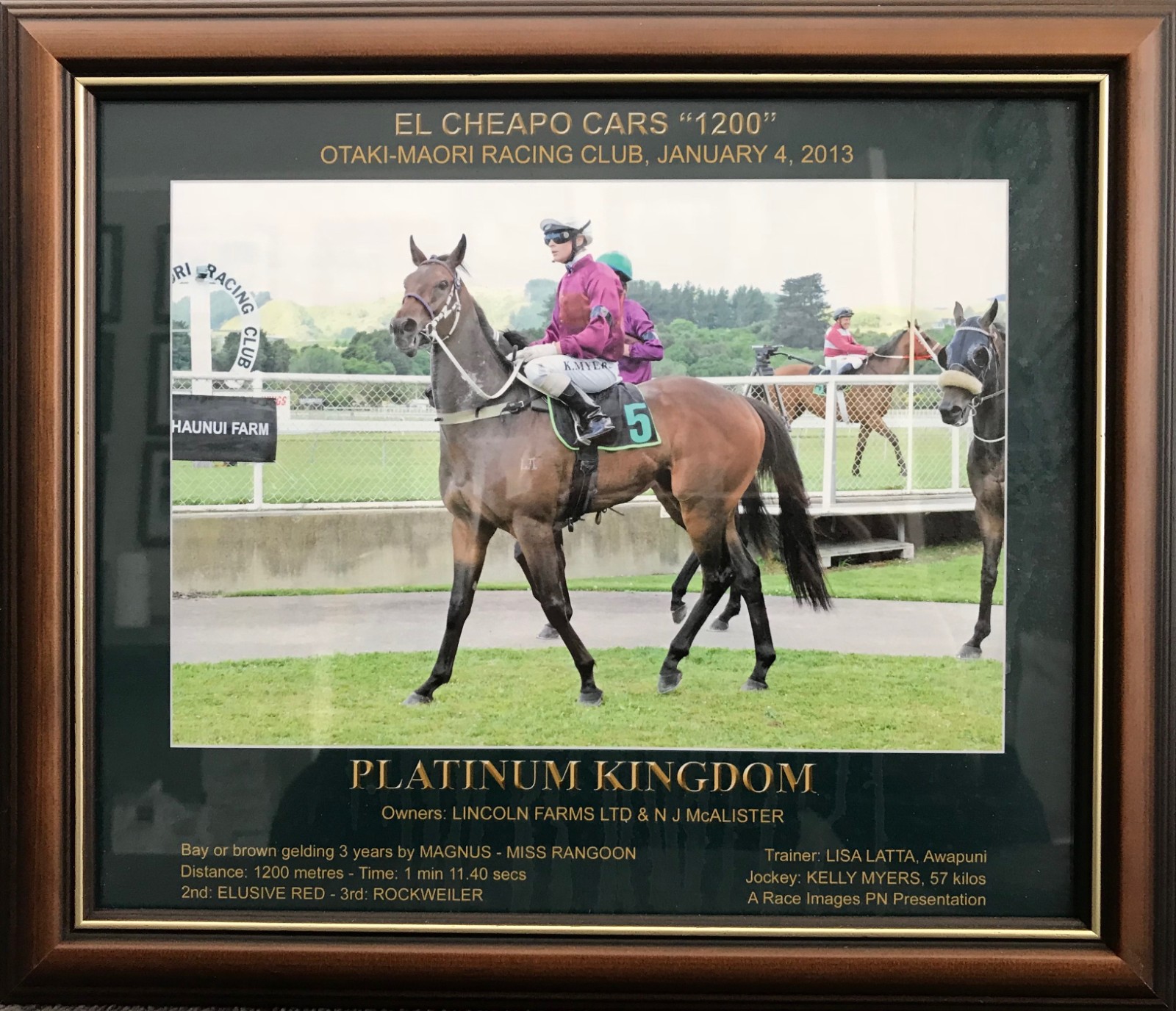 | | | |
| --- | --- | --- |
| Jackson Street | June 28 | Waimate |
| Platinum Kingdom | May 18 | Doomben |
| Adidazler | May 10 | Timaru |
| Platinum Kingdom | April 20 | Randwick |
| Jack's Point | April 13 | Trentham |
| Lincoln's Girl | April 11 | Timaru |
| Lieutenant Lincoln | April 5 | Otaki |
| Lady De Chine | April 5 | Otaki |
| Miss Lincoln | March 22 | Tauherenikau |
| Platinum Kingdom | March 16 | Trentham |
| Platinum Kingdom | February 16 | Ascot Park |
| Platinum Kingdom | February 28 | Wingatui |
| Corporal Lincoln | January 12 | Ellerslie |
| Platinum Kingdom | January 4 | Otaki |
| Jack's Point | December 26 | Awapuni |
| Abraham Lincoln | December 22 | Awapuni |
| Major Lincoln | December 20 | Otaki |
| Abraham Lincoln | December 8 | Trentham |
| Lady Platinum | November 24 | Tauherenikau |
| Phantom Storm | November 10 | Riccarton |
| King Kamada | November 6 | Otaki |
| Adidazler | October 28 | Riccarton |
| Platinum Kingdom | October 8 | Woodville |
| Princess Lincoln | August 4 | Riccarton |
| Platinum Lincoln | August 4 | Riccarton |
2011 – 2012
22 wins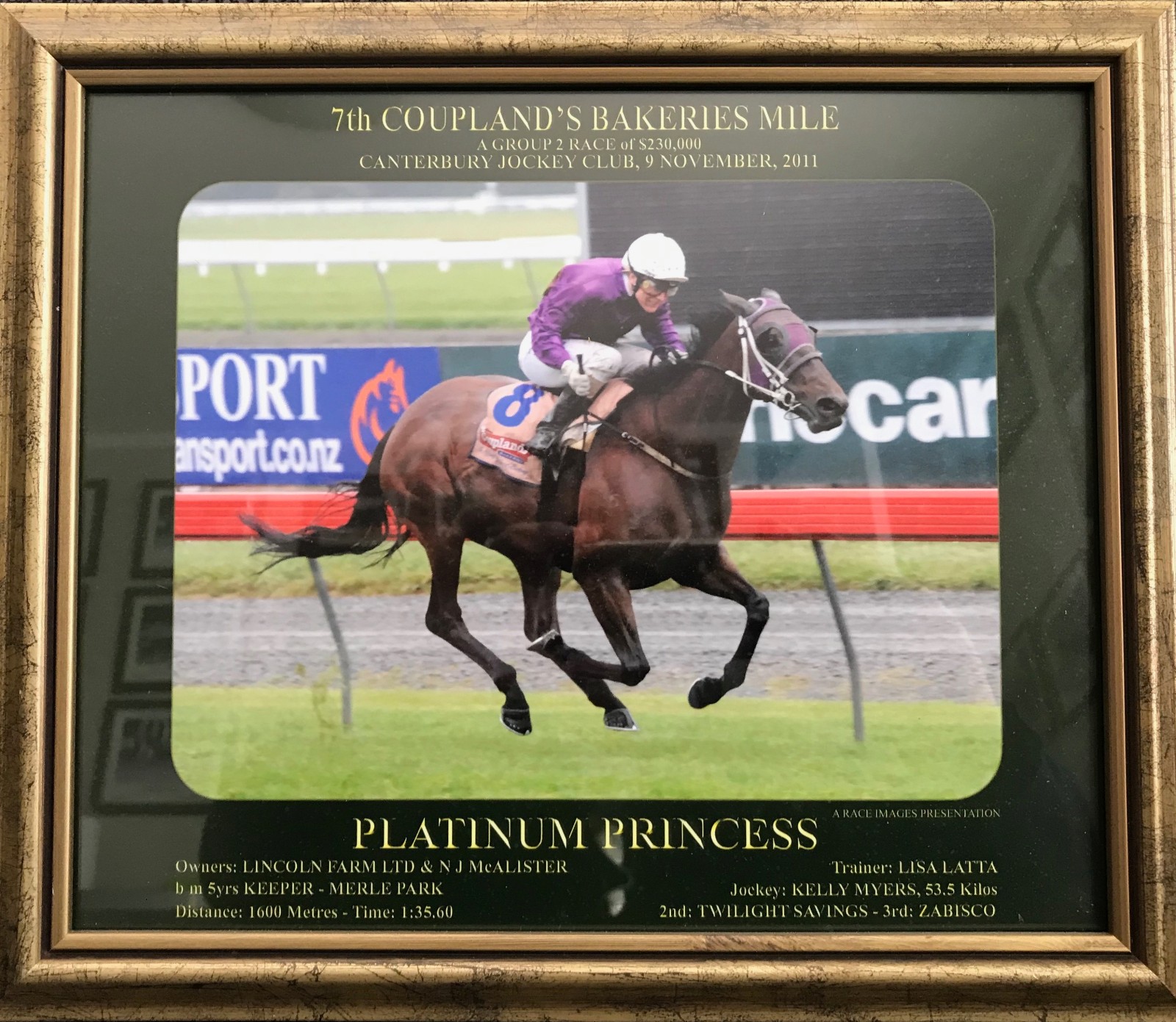 | | | |
| --- | --- | --- |
| Princess Lincoln | July 7 | Awapuni |
| Princess Lincoln | June 14 | Wanganui |
| Jack's Point | May 19 | Awapuni |
| Platinum Kingdom | May 5 | Riccarton |
| Madam Lincoln | May 5 | Riccarton |
| Adidazler | April 19 | Woodville |
| Za Pak | April 13 | Awapuni |
| Platinum Kingdom | April 13 | Awapuni |
| General Lincoln | April 10 | Otaki |
| Justanexcuse | April 7 | Te Aroha |
| Lady Platinum | February 23 | Woodville |
| Madam Lincoln | February 15 | Riccarton |
| Lady De Chine | January 19 | New Plymouth |
| Platinum Princess | January 1 | Ellerslie |
| Justanexcuse | December 17 | Awapuni |
| Platinum Dancer | November 25 | Otaki |
| Justanexcuse | November 12 | Riccarton |
| Platinum Princess | November 9 | Riccarton |
| Platinum Princess | October 23 | Riccarton |
| President Lincoln | October 22 | Trentham |
| President Lincoln | October 7 | Trentham |
| Platinum Street | September 28 | Awapuni |
2010 – 2011
23 wins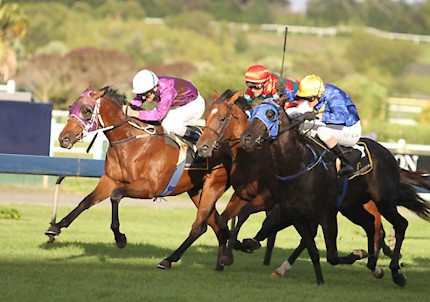 | | | |
| --- | --- | --- |
| Cordova Bay | August 6 | Riccarton |
| Cordova Bay | June 4 | Wanganui |
| Margarets Own | April 16 | Trentham |
| Platinum Princess | March 26 | Riccarton |
| Phantom Storm | March 19 | Trentham |
| Phantom Storm | February 12 | Te Rapa |
| Miss Lincoln | February 6 | Wairarapa |
| Miss Annaliese | February 3 | Wanganui |
| Fort Lincoln | January 30 | Ellerslie |
| Justanexcuse | January 29 | Trentham |
| Platinum Princess | January 2 | Wairarapa |
| Jack's Point | December 26 | Awapuni |
| Justanexcuse | December 18 | Awapuni |
| Cordova Bay | December 11 | Awapuni |
| Platinum Princess | November 6 | Riccarton |
| Phantom Storm | October 30 | Awapuni |
| Jack's Point | October 23 | Trentham |
| Justanexcuse | October 23 | Trentham |
| Platinum Princess | October 16 | Wanganui |
| Platinum Dancer | October 14 | Hastings |
| Fort Lincoln | October 7 | Otaki |
| Jack's Point | August 14 | Riccarton |
| Justanexcuse | August 7 | Riccarton |
2009 – 2010
14 wins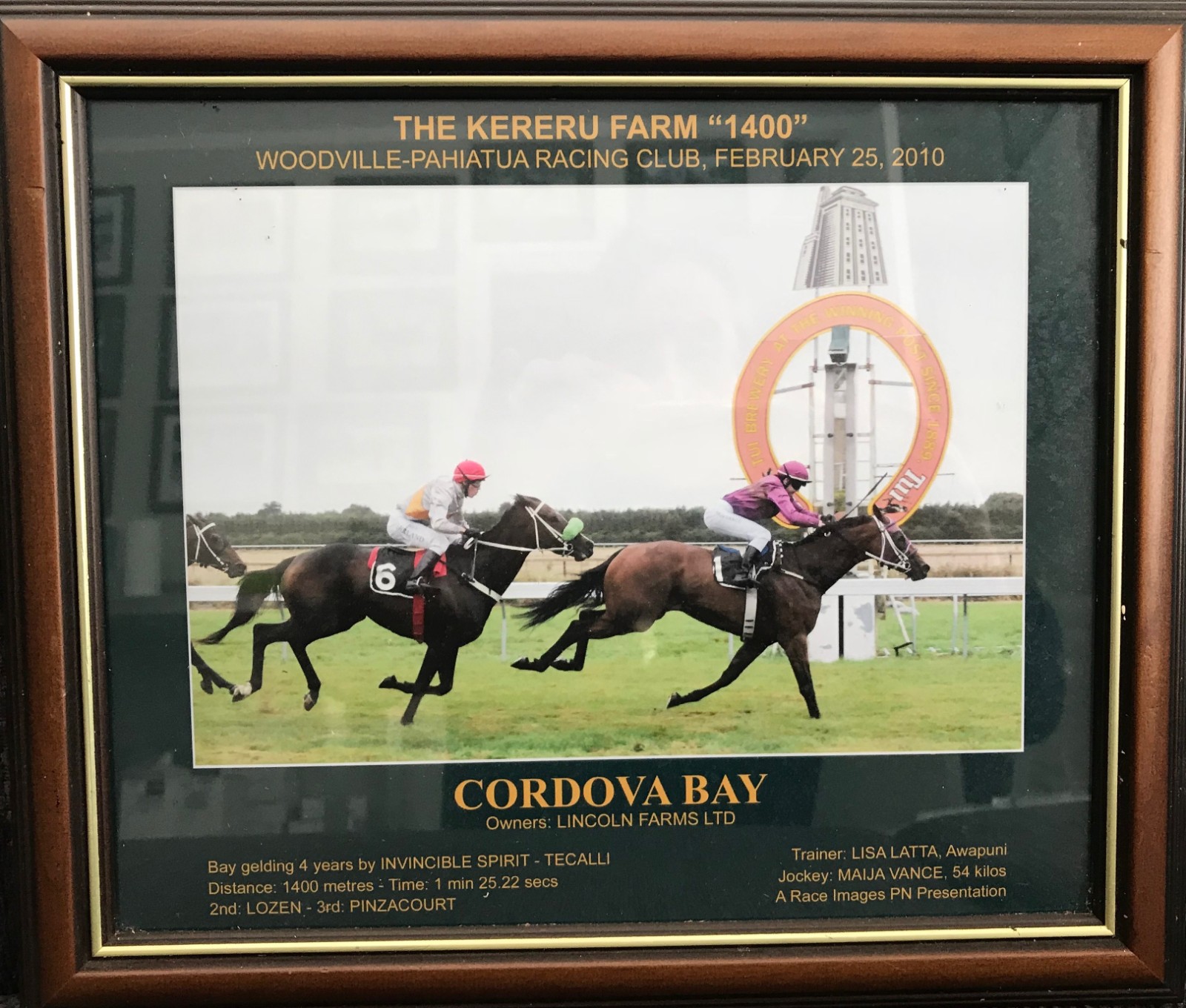 | | | |
| --- | --- | --- |
| Cordova Bay | June 5 | Wanganui |
| Jack's Point | May 29 | Trentham |
| Cordova Bay | May 27 | Hastings |
| Justanexcuse | May 22 | Awapuni |
| Jack's Point | April 22 | Woodville |
| Ben Hogan | April 17 | Trentham |
| Margarets Own | March 28 | Tauherenikau |
| Ben Hogan | March 6 | Hastings |
| Cordova Bay | February 25 | Woodville |
| Platinum Dancer | February 13 | Awapuni |
| Margarets Own | February 4 | Wanganui |
| Platinum Princess | January 30 | Trentham |
| Sun Ruler | December 19 | Te Rapa |
| Phantom Storm | December 17 | Otaki |
2008 – 2009
9 wins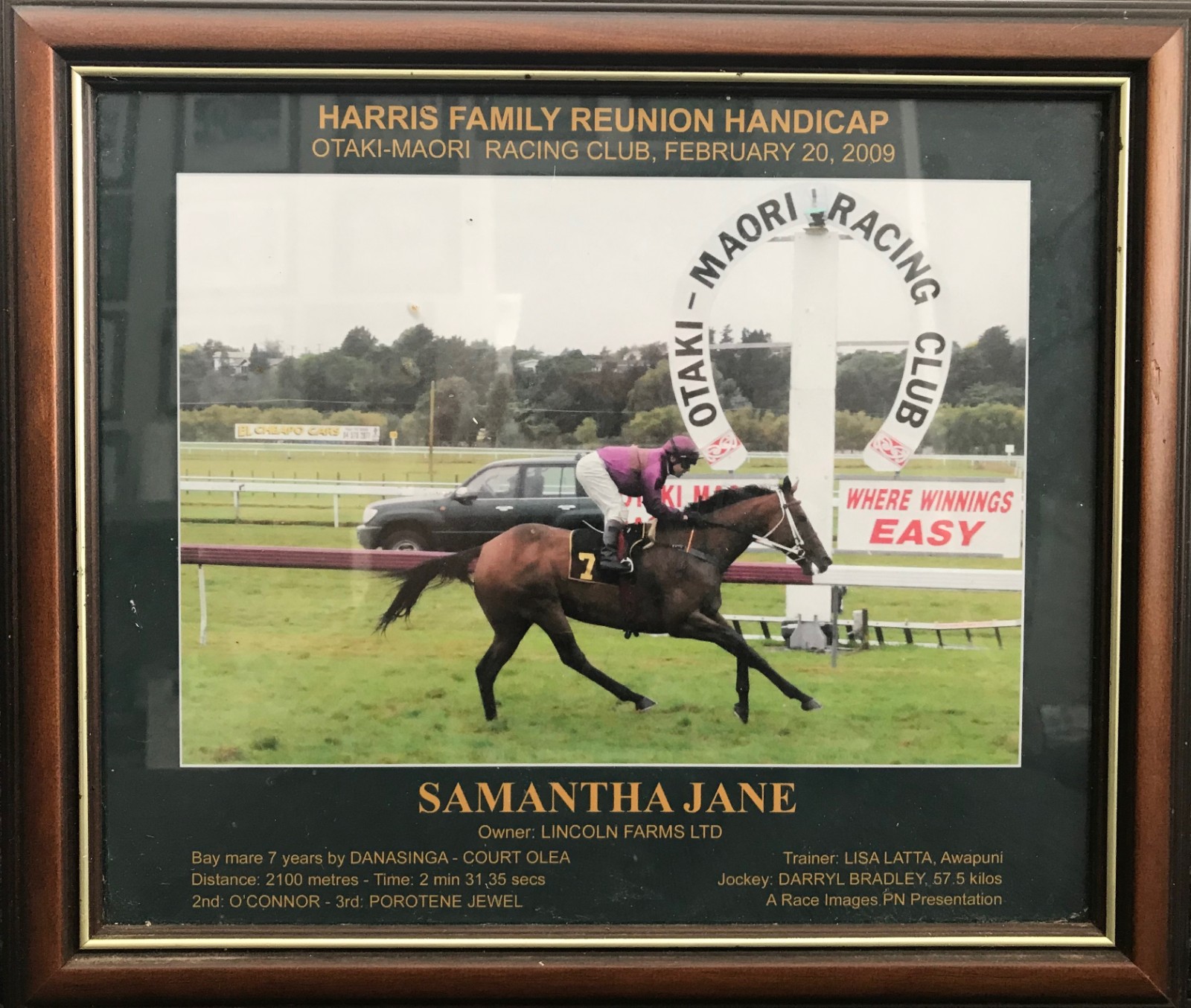 | | | |
| --- | --- | --- |
| Samantha Jane | June 21 | Otaki |
| Justanexcuse | May 30 | Tauherenikau |
| Sun Ruler | April 24 | Avondale |
| Justanexcuse | April 11 | Trentham |
| Samantha Jane | February 20 | Otaki |
| Princess Annaliese | February 9 | Wairarapa |
| Mary Ellen | January 1 | Hastings |
| Samantha Jane | November 4 | Trentham |
| Ben Hogan | September 20 | Hastings |
2007 – 2008
6 wins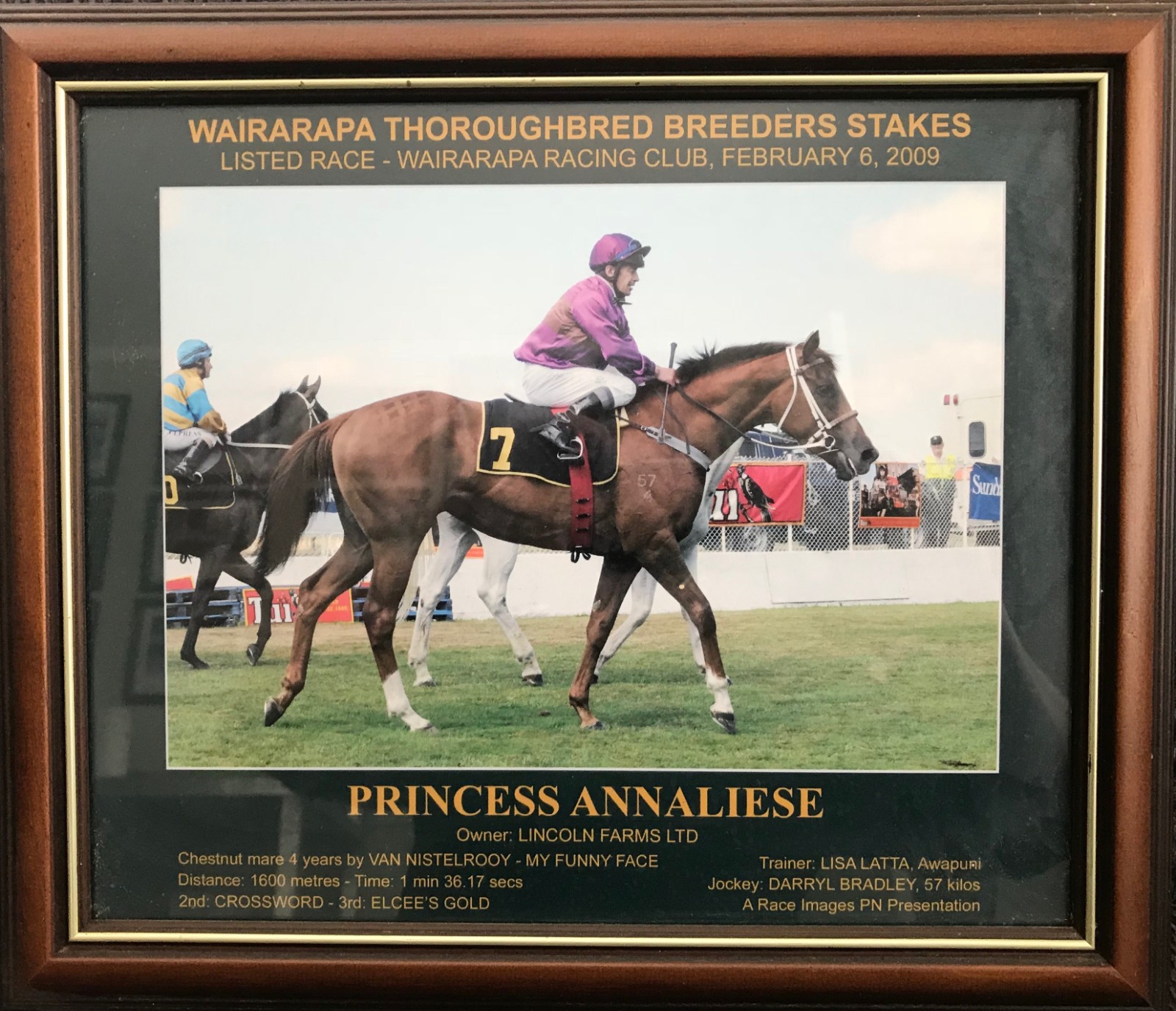 | | | |
| --- | --- | --- |
| Blue Canyon | April 26 | Tauherenikau |
| Princess Annaliese | April 19 | Hastings |
| Platinum Slipper | January 26 | Trentham |
| Platinum Toulouse | January 12 | Awapuni |
| Princess Annaliese | January 1 | Hastings |
| Princess Toulouse | December 26 | Awapuni |
2006 – 2007
12 wins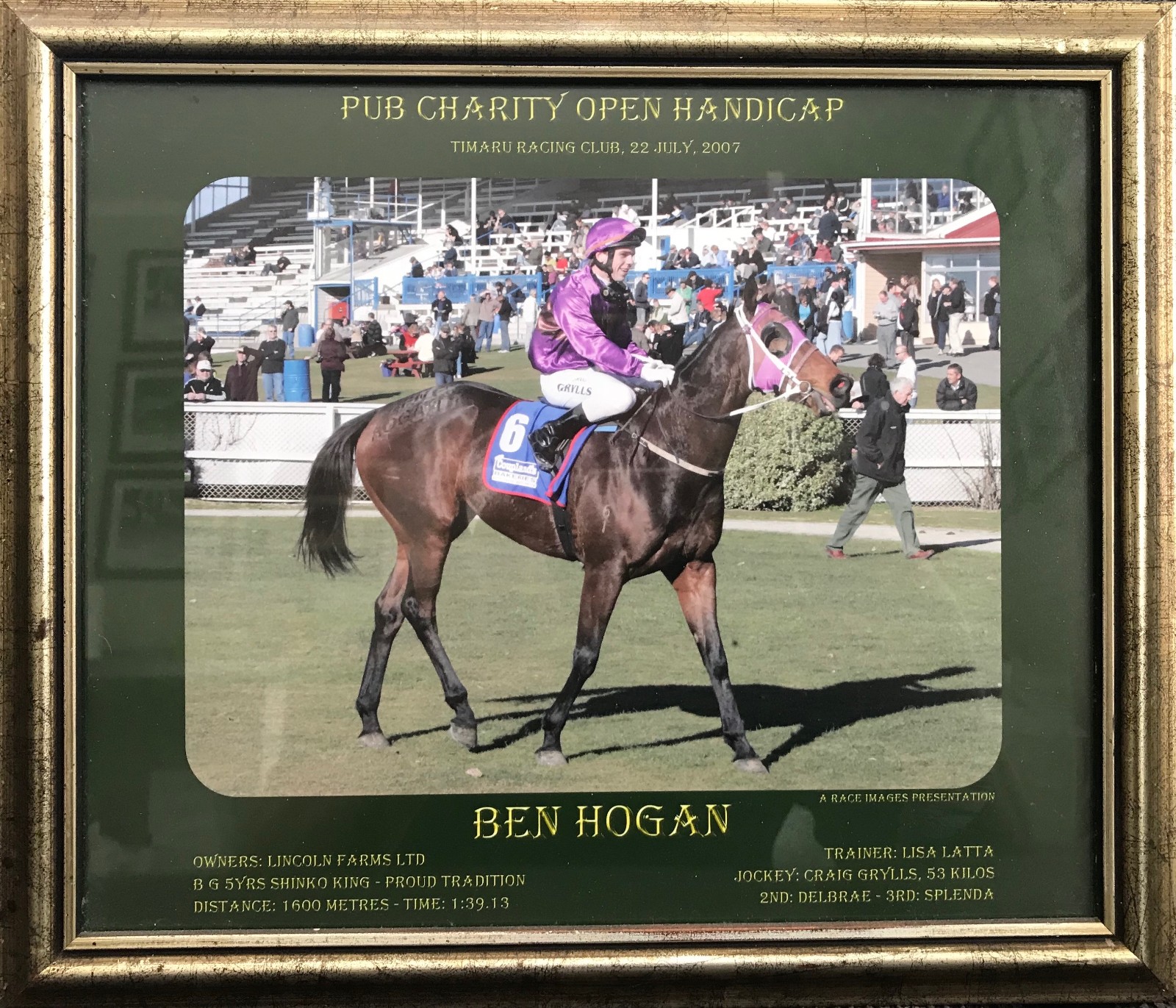 | | | |
| --- | --- | --- |
| Ben Hogan | July 22 | Timaru |
| Deep Under Cover | June 23 | Otaki |
| Ben Hogan | April 7 | Trentham |
| Wailea Miss | February 6 | Wairarapa |
| Samantha Jane | January 1 | Hastings |
| Mary Ellen | January 1 | Hastings |
| Mikki Street | December 26 | Ellerslie |
| Platinum Slipper | December 23 | Awapuni |
| Surrey | August 17 | Woodville |
| Ben Hogan | August 12 | Riccarton |
| Mikki Street | August 5 | Riccarton |
| Ben Hogan | August 5 | Riccarton |
2005 – 2006
7 wins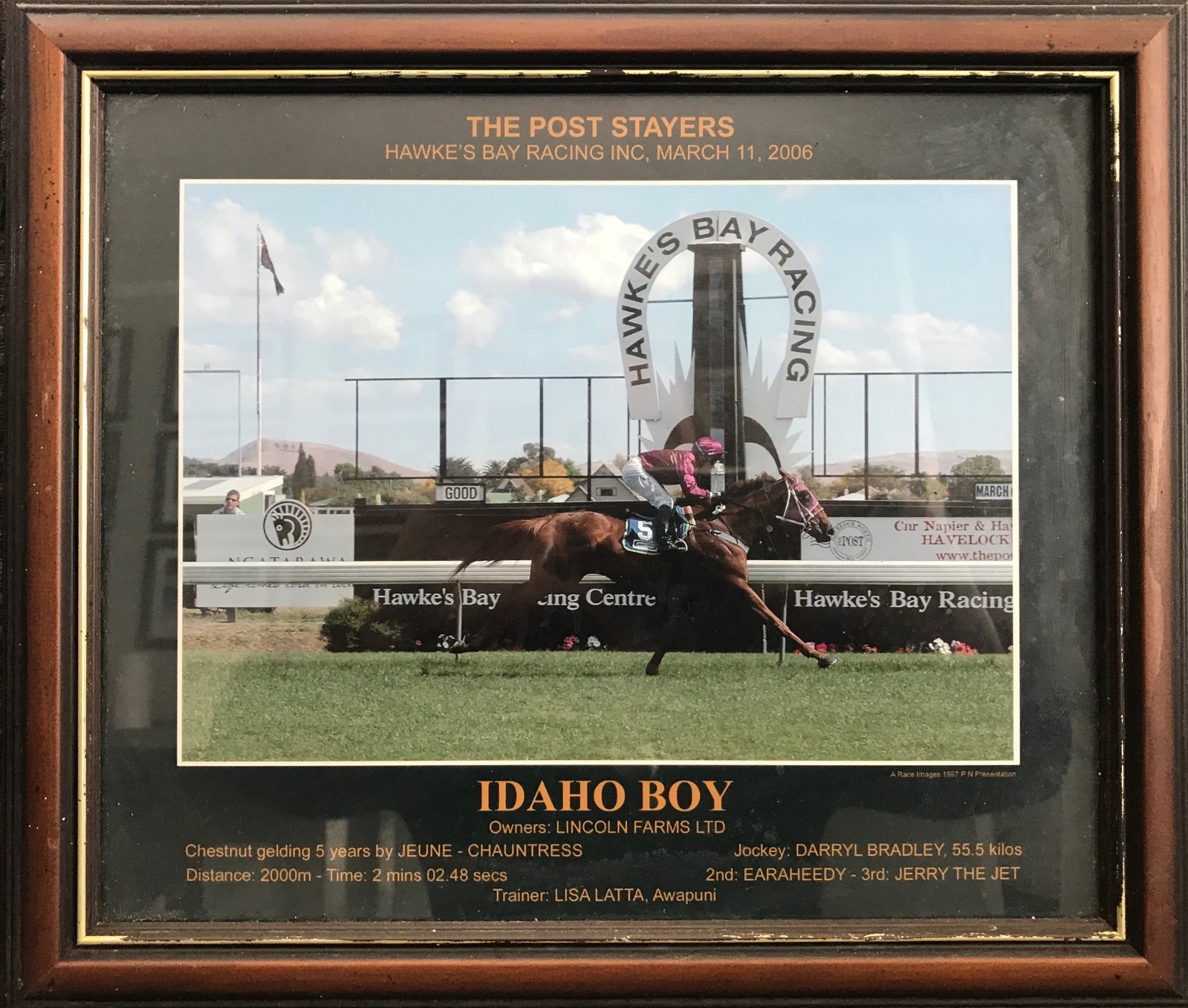 | | | |
| --- | --- | --- |
| Surrey | July 29 | Otaki |
| Ben Hogan | June 10 | Trentham |
| Idaho Boy | March 11 | Hastings |
| Platinum Slipper | February 25 | Otaki |
| Mary Ellen | November 9 | Riccarton |
| Mikki Street | October 23 | Riccarton |
| Lyns Girl | September 3 | Wanganui |
2004 – 2005
15 wins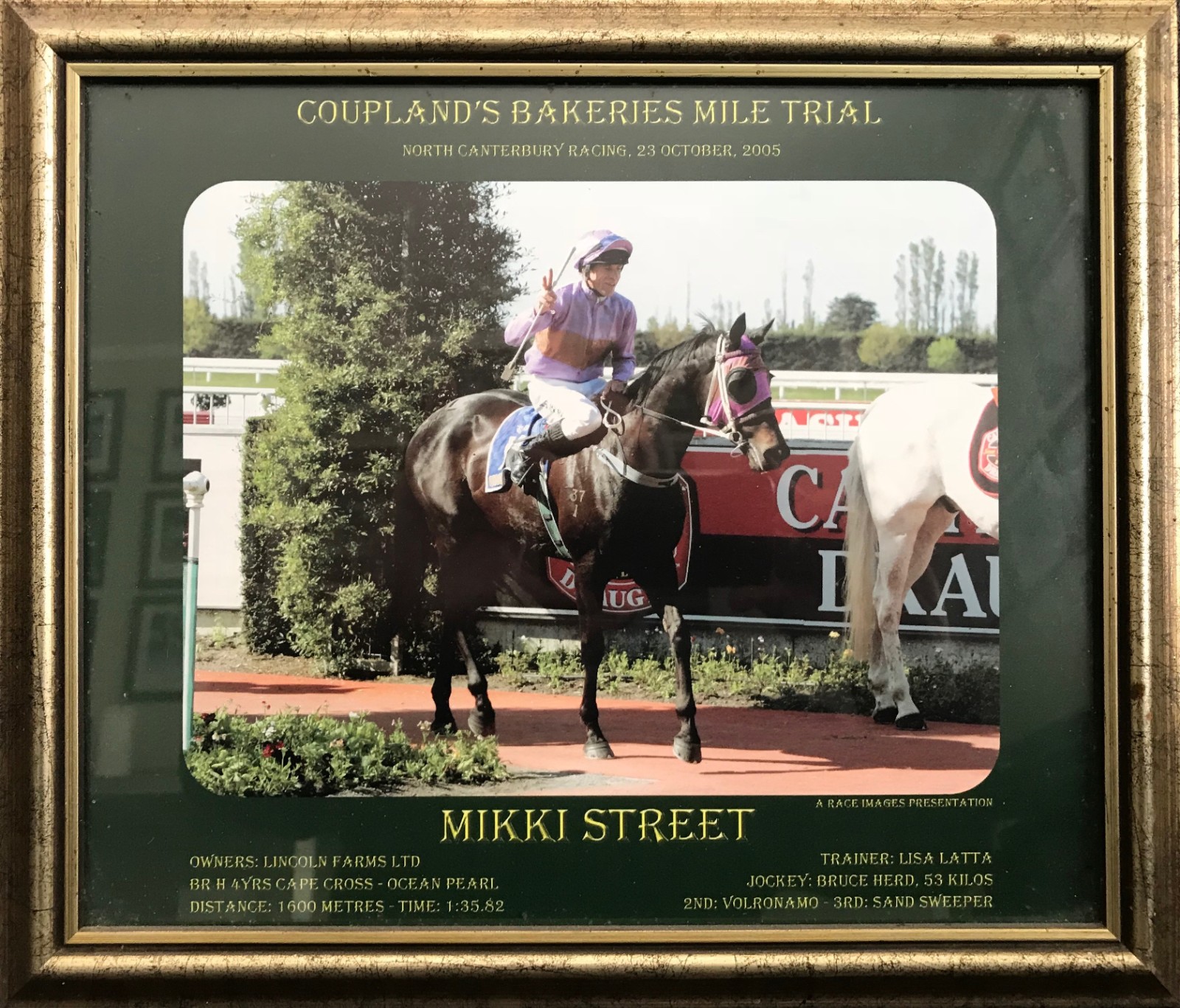 | | | |
| --- | --- | --- |
| Idaho Boy | May 21 | Awapuni |
| Idaho Boy | April 23 | Hastings |
| Leuchars | April 2 | Te Rapa |
| Lyns Girl | March 24 | Awapuni |
| Platinum Slipper | March 10 | Awapuni |
| Sleepy Tripp | February 5 | Awapuni |
| Samantha Jane | January 8 | Woodville |
| MIkki Street | December 18 | Awapuni |
| Mary Ellen | November 25 | Otaki |
| Sleepy Tripp | November 11 | Awapuni |
| Mikki Street | November 9 | Otaki |
| Mikki Street | October 21 | Wanganui |
| Pinot Gris | September 11 | Awapuni |
| Sleepy Tripp | August 14 | Riccarton |
| Chipper Jones | August 11 | Riccarton |
2003 – 2004
8 wins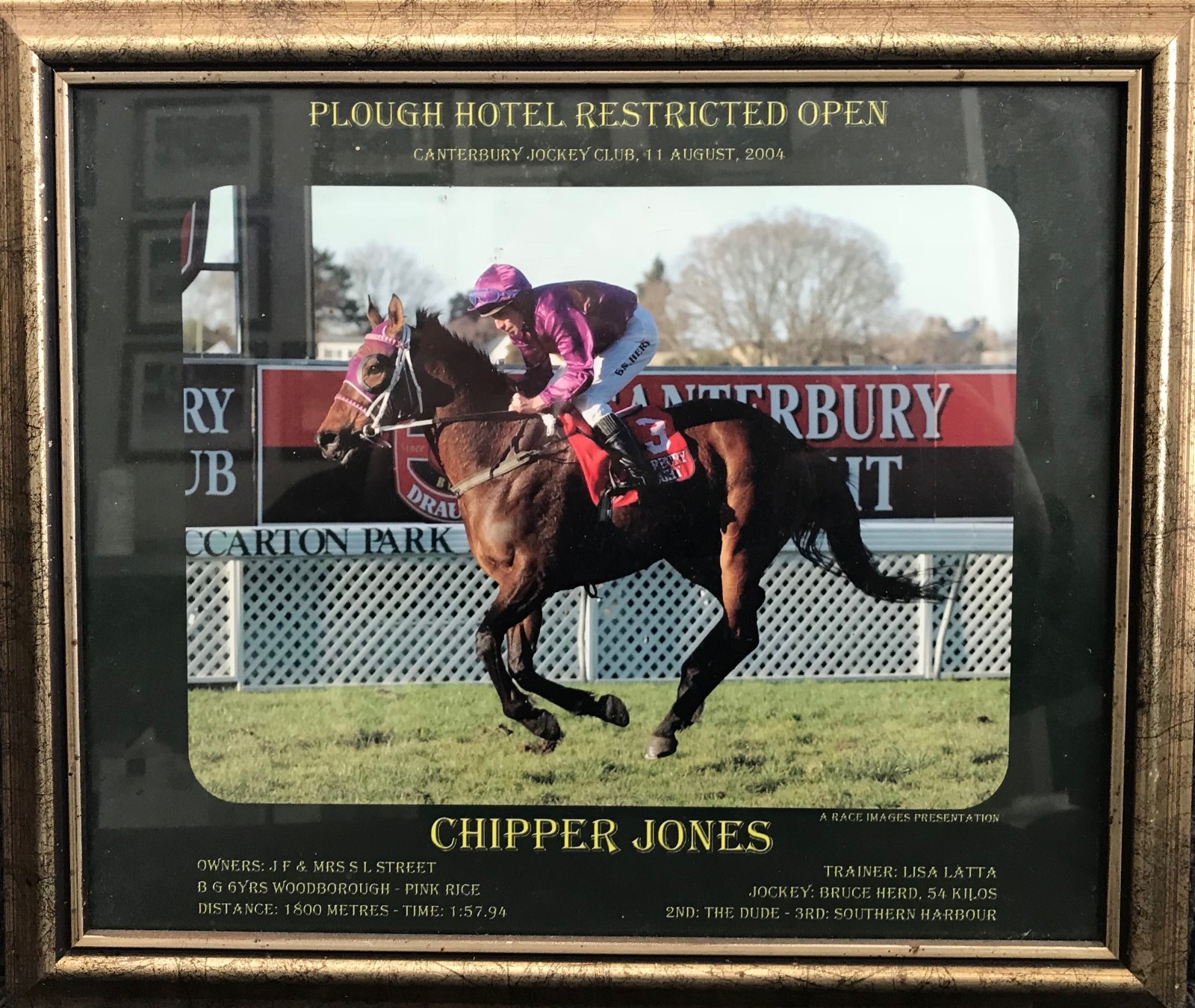 | | | |
| --- | --- | --- |
| Leuchars | April 17 | Hastings |
| Omaha Lodge | April 10 | Otaki |
| Omaha Lodge | March 13 | Trentham |
| Lyns Girl | November 1 | Awapuni |
| Chipper Jones | October 18 | Hawera |
| Chipper Jones | August 9 | Riccarton |
| Chipper Jones | August 6 | Riccarton |
| Tuscany Warrior | August 2 | Riccarton |
2002 – 2003
12 wins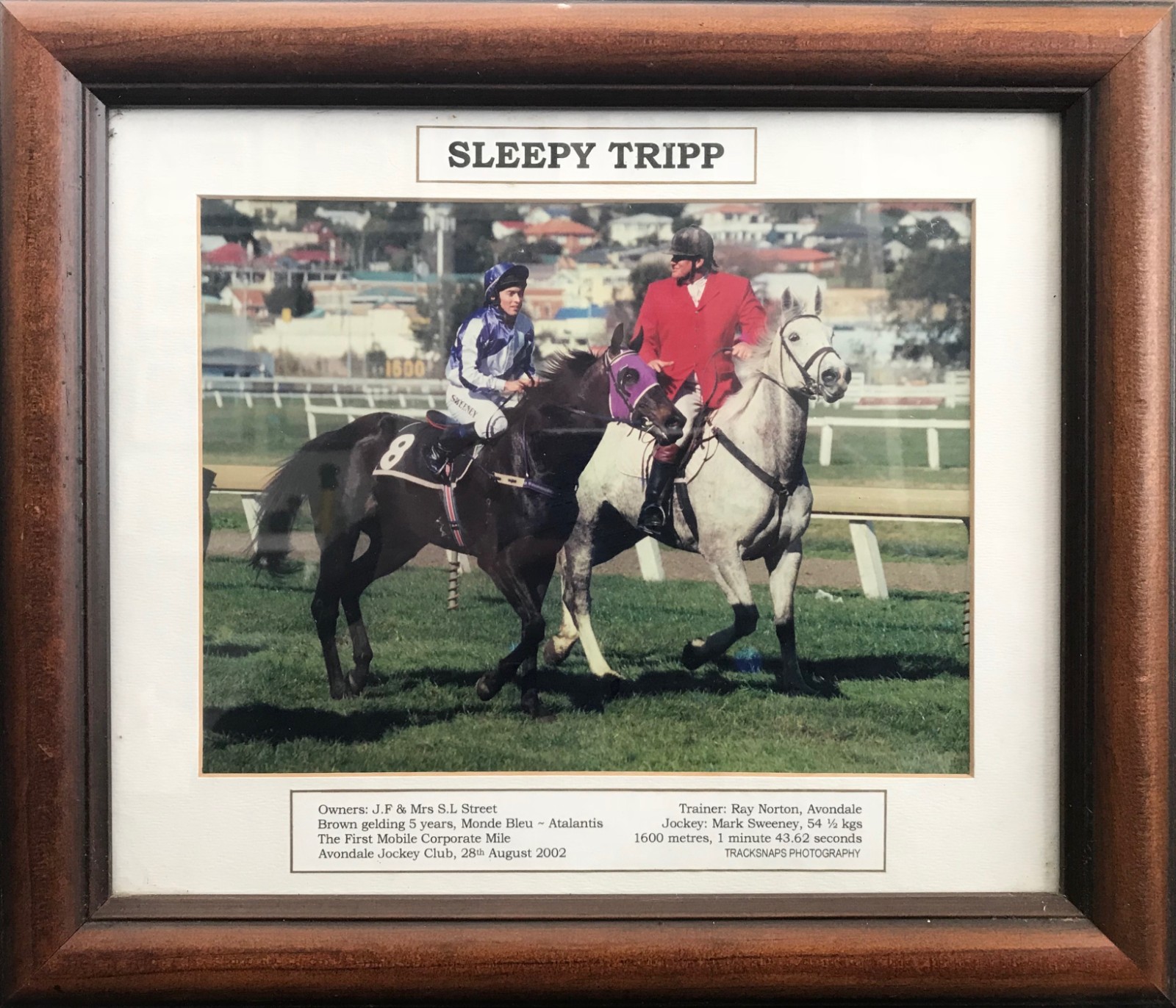 | | | |
| --- | --- | --- |
| Chipper Jones | May 17 | Awapuni |
| Sleepy Tripp | March 22 | Ellerslie |
| Royal Emerald | February 15 | Trentham |
| Sleepy Tripp | February 6 | Ellerslie |
| Lady Annaliese | December 21 | Awapuni |
| Lyns Girl | December 21 | Awapuni |
| Royal Emerald | November 30 | Wanganui |
| Tuscany Warrior | October 26 | Trentham |
| Sleepy Tripp | October 26 | Ellerslie |
| Lyns Girl | September 26 | Awapuni |
| Tuscany Warrior | September 7 | Awapuni |
| Sleepy Tripp | August 28 | Avondale |
2001 – 2002
7 wins
| | | |
| --- | --- | --- |
| Tuscany Warrior | July 20 | New Plymouth |
| Tuscany Warrior | July 11 | Wanganui |
| Chipper Jones | June 22 | Otaki |
| Stark Inn | December 22 | Awapuni |
| Tuscany Warrior | December 22 | Awapuni |
| Royal Emerald | December 15 | Awapuni |
| Royal Emerald | November 11 | Wairarapa |
2000 – 2001
8 wins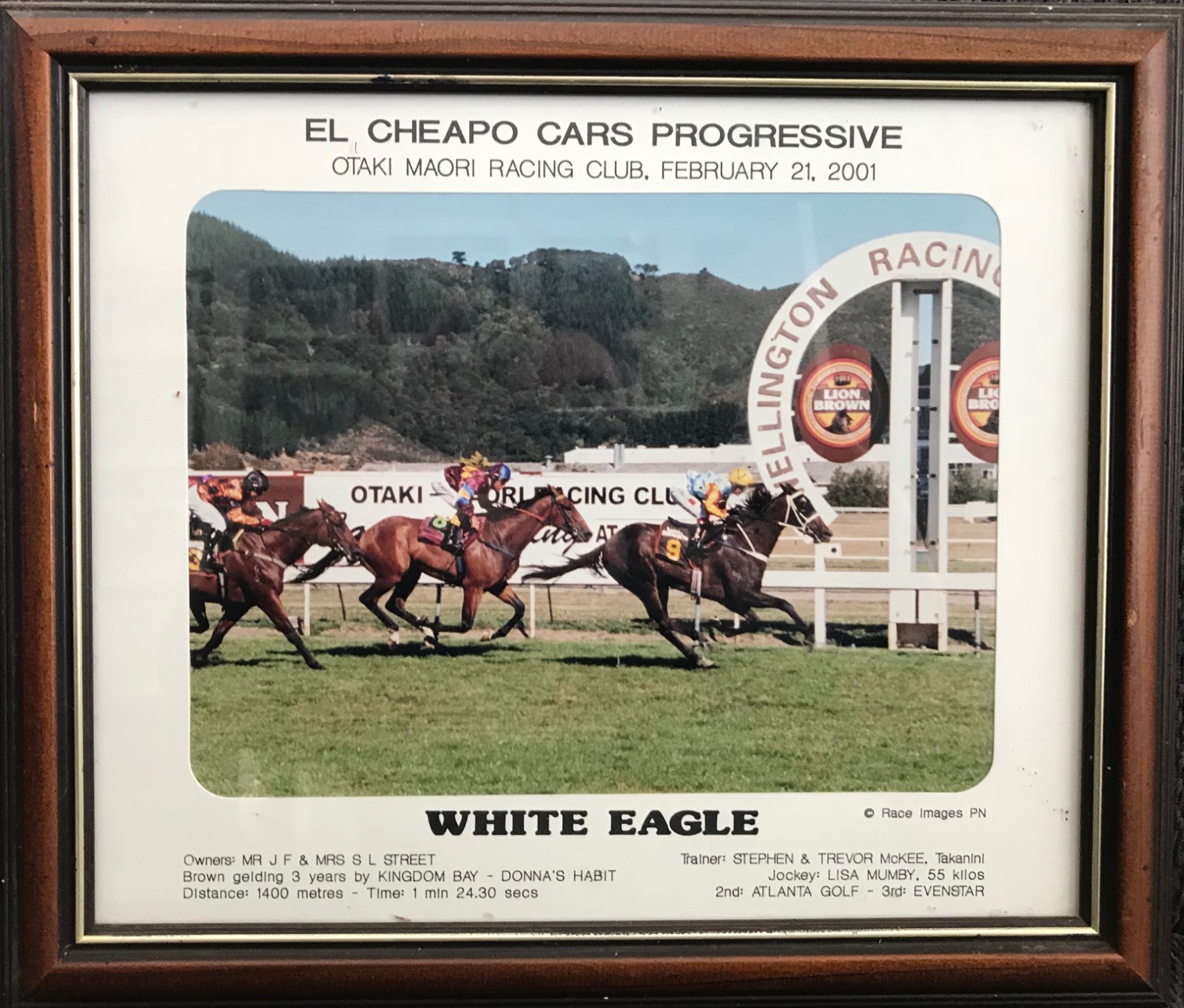 | | | |
| --- | --- | --- |
| White Eagle | February 21 | Trentham |
| White Eagle | January 29 | Avondale |
| Sleepy Tripp | January 13 | Avondale |
| Sleepy Tripp | January 2 | Ellerslie |
| Emblem's Quest | December 26 | Awapuni |
| Emblem's Quest | December 21 | Otaki |
| Omeara | December 21 | Otaki |
| Royal Emerald | September 28 | Awapuni |
1999 – 2000
6 wins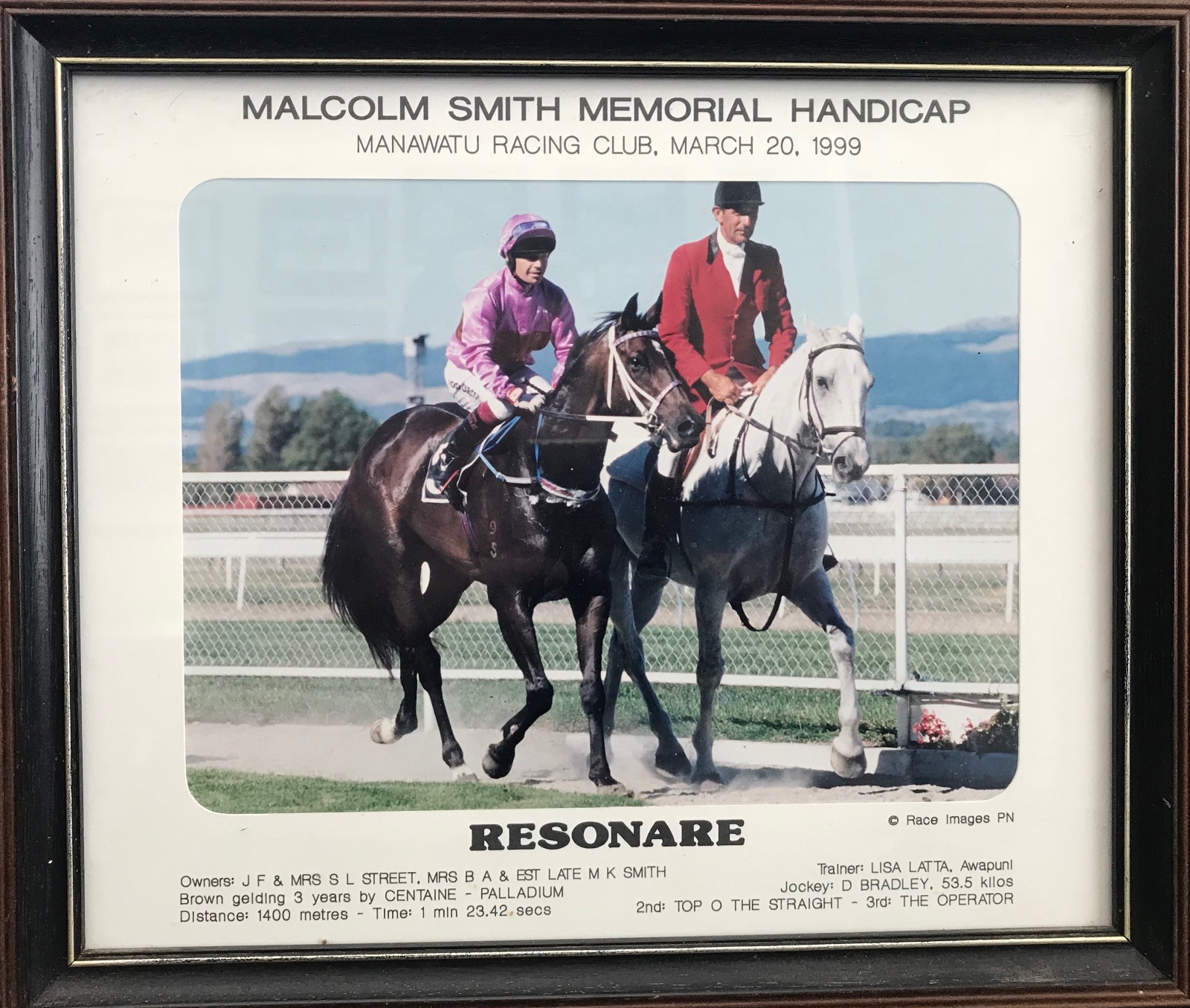 | | | |
| --- | --- | --- |
| Delaney | June 29 | Wanganui |
| Emblem's Quest | June 24 | Hastings |
| Resonare | March 4 | Trentham |
| Kananaskis | January 24 | Trentham |
| Resonare | January 15 | Awapuni |
| Emerald Hills | October 25 | Trentham |
1998 – 1999
11 wins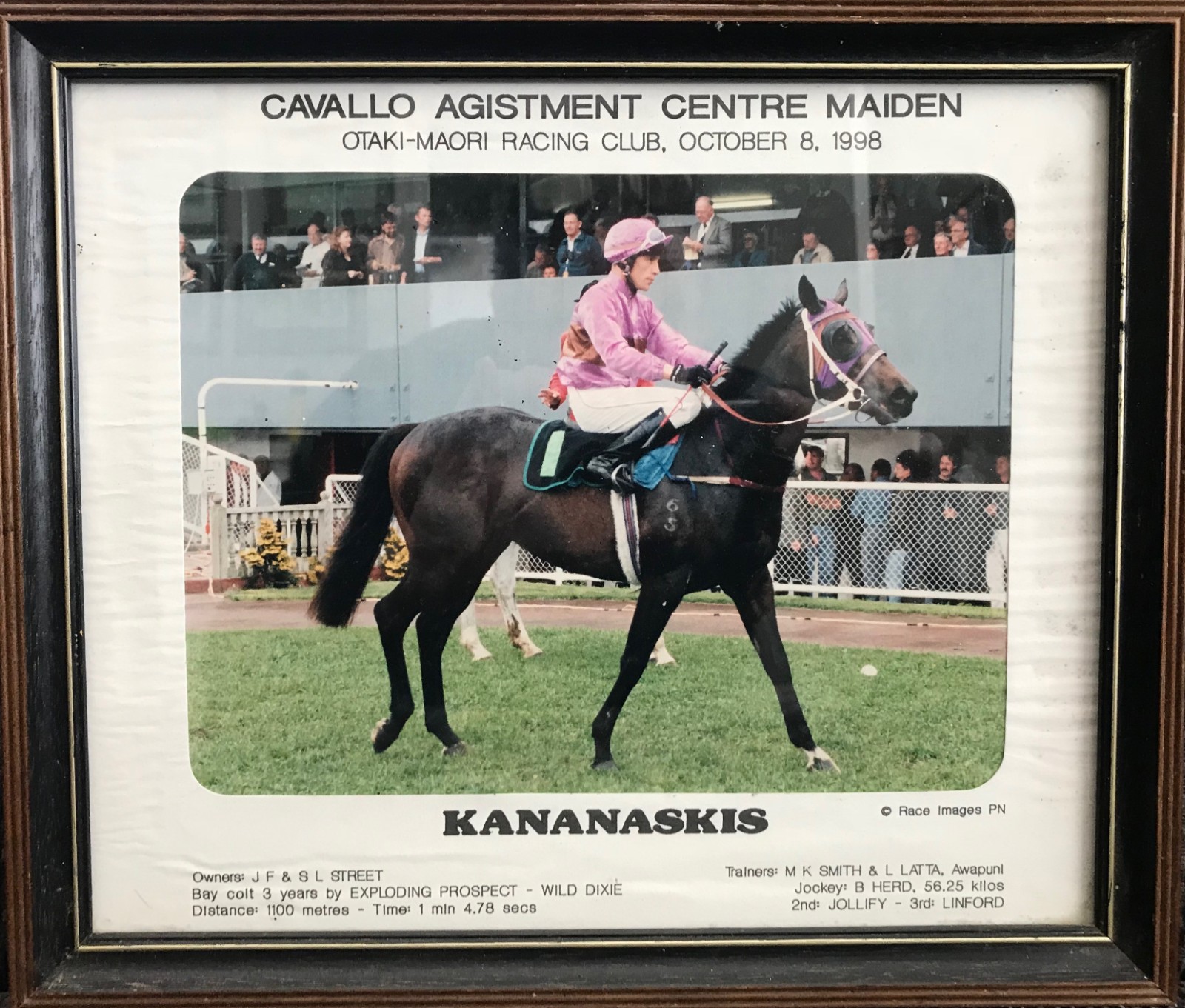 | | | |
| --- | --- | --- |
| Southern Hills | July 3 | Avondale |
| Kananaskis | June 24 | Otaki |
| Kananaskis | May 15 | Awapuni |
| Delaney | May 15 | Rotorua |
| Resonare | March 20 | Awapuni |
| Emblem's Quest | March 14 | Pukekohe |
| Resonare | January 16 | Awapuni |
| Kananaskis | January 16 | Awapuni |
| Delaney | January 4 | Thames |
| Resonare | January 2 | Wairarapa |
| Shinnecock Hills | November 7 | Te Rapa |
1997 – 1998
6 wins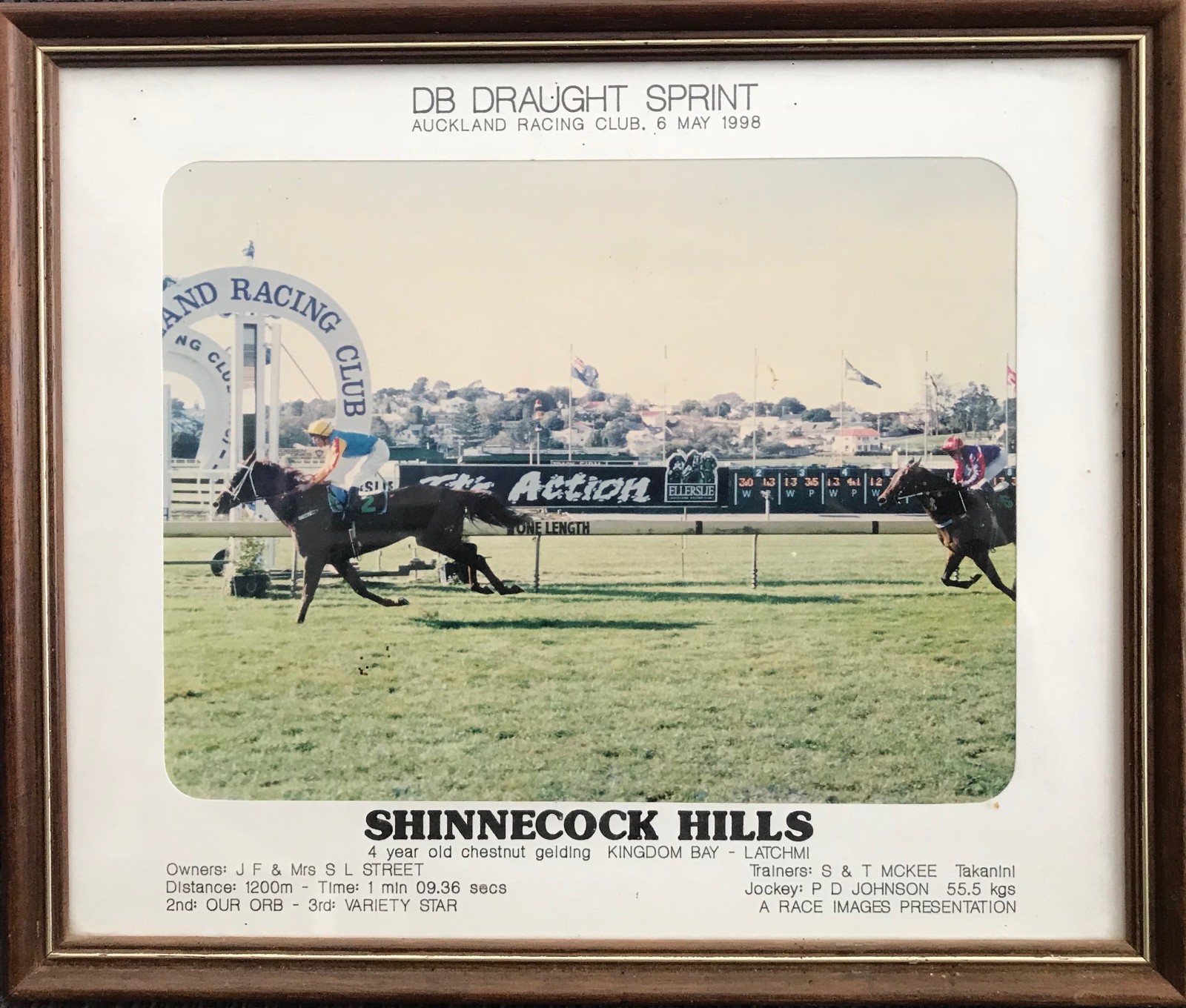 | | | |
| --- | --- | --- |
| Southern Hills | July 8 | Trentham |
| Shinnecock Hills | May 16 | Te Rapa |
| Delaney | May 13 | Avondale |
| Shinnecock Hills | May 6 | Ellerslie |
| Delaney | February 11 | Avondale |
| Shinnecock Hills | January 24 | Ellerslie |
1996 – 1997
1 wins
| | | |
| --- | --- | --- |
| Shinnecock Hills | April 7 | Avondale |
1995 – 1996
1 wins
| | | |
| --- | --- | --- |
| Weekend Warrior | November 7 | Ellerslie |
1994 – 1995
2 wins
| | | |
| --- | --- | --- |
| Weekend Warrior | November 26 | Ellerslie |
| Weekend Warrior | November 12 | Te Rapa |
1993 – 1994
3 wins
| | | |
| --- | --- | --- |
| Weekend Warrior | April 13 | Avondale |
| Weekend Warrior | December 1 | Avondale |
| Weekend Warrior | September 15 | Avondale |
Our runners this week:
How our trainers rate them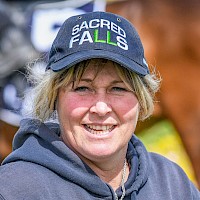 Lisa's comments
Thursday at Otaki
Race 1: Lincoln Dreamer
12.16pm
"I've had to run him out of his class as he's been struggling to get a start but he gets in with a nice weight advantage here. This is his first start over ground, which the jockeys have been saying he needs, and his work has been strong. While it is a big ask first time over ground, he needs to show something to warrant carrying on with him. Leah Hemi will ride from a nice draw of three." Update: Scratched.
Race 4: Lincoln Raider
2.01pm
"He has drawn four with Jonathan Riddell to ride. We were reluctant to put a claimer on him as he didn't jump out of the gates at Hastings. He went a great race last start with Jonathan on and would have won had he not been unlucky up the straight. He has continued to train on well and I expect him to be in the finish with a clear run." Update: Scratched.
Race 4: Platinum Rapper
2.01pm
"She gets in at a nice weight with Sam O'Malley's 3kg claim. She galloped huge this morning, and has run some of her best races at Otaki. If we get the rain that's forecast I expect a very bold run."
Race 5: Platinum Bordeaux
2.36pm
"There's a fair bit of rain in the forecast so her 15 draw shouldn't be too much of a concern as the inside will be off pretty quickly. Her best runs have also been when she's gone back and finished it off. She is certainly a much stronger mare this time in after a decent break. She trialled up well at Foxton four weeks ago and I expect her to be doing her best work at the finish. Hazel Schofer will claim 2kg."
Race 9: Lincoln Fury
4.56pm
"It's a big ask running on heavy ground so early in his preparation but he won on a slow 9 at Otaki 11 months ago."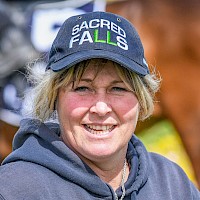 Lisa's comments
Saturday at Wanganui
Race 1: Lincoln Hanover
12.27pm
"The track was rated a slow 7 this morning which I feel we will get away with as he won on a slow track at the trials and he will have first use of the track which is going to be a big advantage. He is a much more settled and stronger horse this time in and he has gone forward since his trial win."
Race 3: Platinum Dubai
1.37pm
"Her work has been good and she is a very fast filly with good gate speed so would put herself in it from the good draw of three. But we know she doesn't go on a rain-affected track and there's more bad weather forecast today. We will obviously have to wait until race morning until we decide whether to scratch."