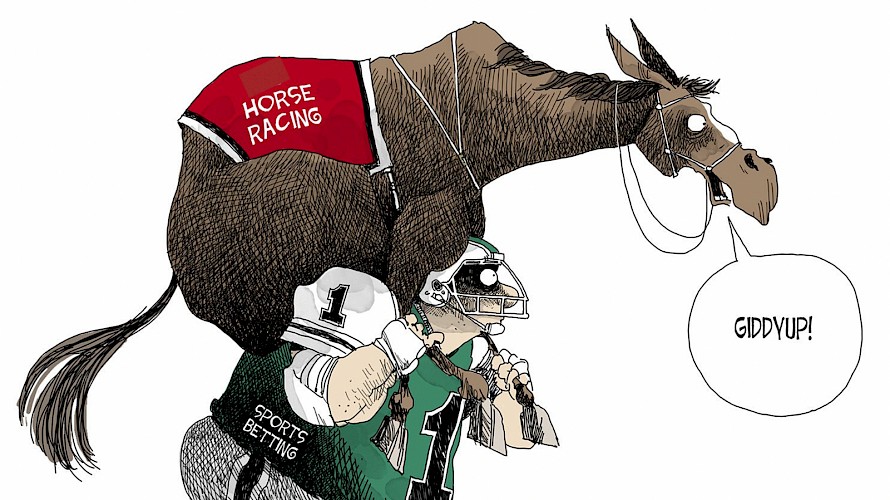 $40m betting platform, plus $17m more every year - and now we can't even afford the lollies
The TAB spent tens of millions of dollars on its new fixed odds betting platform - and now can't afford to get the best out of it.
When the then New Zealand Racing Board approved a $40 million spend its strategy was to achieve product parity with its international competitors.
It believed unless it offered the same variety of new bet types and options to its growing number of sports punters, they'd spend their money elsewhere.
But the TAB didn't just borrow money from the bank to build a website with those features, it locked itself into a crippling ongoing annual cost of $17.3 million for 10 years to keep the lollies coming.
The fixed odds platform is centrally controlled by the London-based company Scientific Games Digital, the new owners of OpenBet, which offers a suite of digital gaming, lottery and sports betting content.
Every 12 weeks it releases new products driven by a two month pipeline. The TAB gets to see the pipeline and has the option to take or leave new products as there are no direct costs.
However, the integration and testing costs fall to the TAB which must be able to respond to the 12 week cycles.
The trouble is, the TAB cannot now even afford that process - it was only three days away from insolvency with $26 million in outstanding bills when the Government announced its $72.5 million bailout package last week.
And in its cost-cutting blueprint for the future, the Racing Industry Transition Agency stipulates there will be "minimal OpenBet integration".
"While we recognise that continued investment in product development is critical to delivering future revenue growth, it will have to be at a reduced level."
Only the highest priority and highest value products are to be pursued. The 'nice to haves' and even 'must haves' are unlikely to be delivered, it says.
The Racing Industry Transition Agency, which has inherited this mess, also has the ability to develop its own products and features for the New Zealand market. It gets feedback from its elite customer managers and its small customer insight teams who do monthly surveys.
But RITA says there will now have to be "increased dependency on SGD for core product development, particularly in their areas of strength like sport."
So the bank loan busting website, designed to keep the sports betting market "vibrant and current" with betting on tens of thousands of events around the world, is all but stalled.
And the racing industry's stakeholders are the ones suffering.
* The TAB has spent a fortune promoting sports betting even though its profit margins are much lower. In the performance and efficiency audit of September, 2019, recommended in the Messara report, RITA was advised that moving as many customers as possible into racing betting was critical for its long term viability.
* RITAs ability to offer new digital products is limited by regulation, which the Racing Reform Bill No. 2 presently before Parliament, addresses. The new products range from features like in-race betting through to completely new products like virtual casinos.
Our runners this week:
How our trainer rates them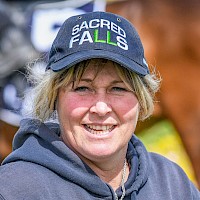 Lisa's comments
Saturday at Awapuni
Race 5: Lincoln's Kruz
1.13pm
"He has trained on well since his trial. The track is going to be very testing (heavy 11) on Saturday and he is untried in these conditions but there's not a lot of exposed form in the field and, if he handles the track, I'd expect him to be right in the thick of it."
Race 8: Platinum Rapper
2.53pm
"We've decided to go with the 3kg claim of Temyia Taiaroa in what is a strong field. She will come down to 52kg which will really help her on the heavy track. She has had a jumpout and a trial to prepare for this so, with the right run, should be right in the mix."
Race 9: Lincoln Dreamer
3.28pm
"He has Kozzi Asano up so will claim 1kg which will be a help. He handles wet tracks and has won on a heavy track before. This may be a bit short of his best distance but I expect him to get back in the running and be doing his best work late. He has been working well and I'm looking forward to seeing him back at the races on a wet track."
Race 10: Benny Lincoln
4.02pm
"The field isn't very strong but he has had only one jumpout so I am expecting he will improve a lot from the run. He handled the track well at the jumpouts so I think he will handle wet ground, but he may be one run away. Kozzi Asano will claim 1kg."