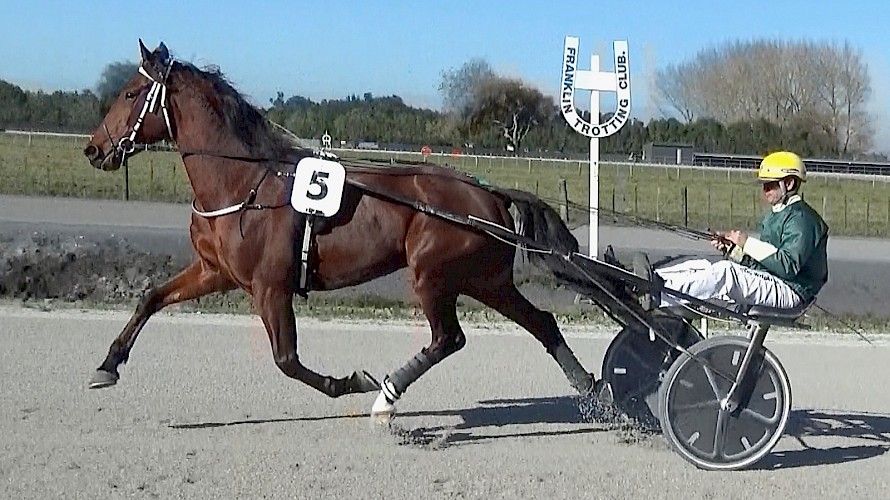 Ace Commander leading the charge for Merv and Meg at Auckland on Friday night
Two excellent winning workouts point to Ace Commander making a strong start to racing in the north at Alexandra Park on Friday night.
Ace Commander is one of five horses which Lincoln Farms trainer Ray Green will line up for leading Australia owners Merv and Meg Butterworth at the meeting, along with fellow newcomers The Empress and Ash, The Bull Pen and Just Wing It.
And while Green says he's guessing a little about how well Ace Commander will match up to the northern opposition in the fourth race, he really likes the horse and thinks he'll do a good job at Auckland.
"He's a lovely trotter and strikes me as being very reliable.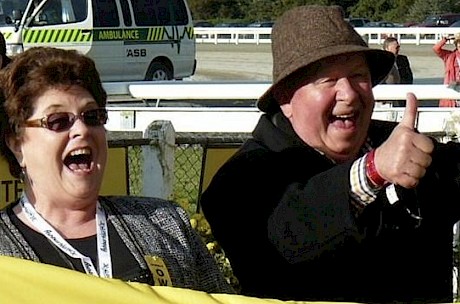 Merv and Meg Butterworth have five runners from Lincoln Farms' stable on Friday night."He hasn't raced for a while and has to run 2700 metres so might be a bit short (on fitness) but I wouldn't be surprised if he raced big as he's got a lot of speed.''
Green is still getting his head around the relative merits of the northern trotting ranks, not having trained a trotter for so long he can't remember the last. "It could have been You Rock in 2012" - the ill-fated youngster won six of his 12 starts.
"But he has a good form line and he's been going very well at the workouts, without having beaten anything of note.''
Butterworth is excited about the potential of Ace Commander after enjoying a lot of success with his half brother (Blue) Sky Commander who won three races here before racing in Australia, where he ended up with 16 wins and 26 placings from 51 starts for $152,000.
Ace Commander is also very consistent with a record of five wins and eight placings from only 23 starts.
Butterworth bought him after he scored his last start win from 25 metres behind at Forbury Park on March 28.
Ace Commander has to give new stablemate Ash a 10 metre head start on Friday night but should manage it.
Ash will also be having his first start for Green after transferring less than two weeks ago from the stable of Michelle Wallis and Bernie Hackett.
In his last three starts Ash hasn't looked a shadow of the horse who won three races earlier this season in the north.
"He's had chiropractors and they've found nothing. He doesn't appear to have any obvious soreness but I've had to nurse him round the track. He doesn't gallop but he goes close to it.
"He can certainly put in a few steps but he's honest enough and we'll learn more about him on Friday night.''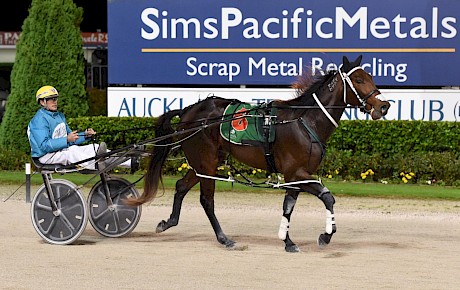 Tommy Lincoln has a good draw on Friday.The other Butterworth newcomer who could spring an upset is The Empress in the second race, where she goes head to head with upset last start winner Tommy Lincoln.
The Empress won on debut last September and has raced only five times since, the latest when eighth in the Southland Oaks Final on April 27.
"She's been training well and has a fair bit of speed. I think she'll have the wood on Tommy for speed.
"Even though she hasn't raced for a while she'll be competitive with that lot. She looks to be down in grade a bit.''
Green says while Tommy Lincoln goes up in grade, the opposition isn't that much harder.
"He raced super last time and could lead from two so you can't count him out again."
Butterworth's other pair The Bull Pen (race 1) and Just Wing It (race 3) look no more than place chances.
The Bull Pen did a lot of work last time, attacking unsuccessfully for the lead repeatedly, before weakening to sixth.
"He burned too hard early but David didn't knock him around at the finish. I think we might drive him more conservatively this time.''
The Bull Pen, however, is badly off on Friday, meeting the much higher rated Juice Brogden, Check In and Ivana Flybye on equal marks.
Just Wing It meets some nice up-and-comers in the third race but is in solid form, finishing well for third last week behind Red Reactor and The Lone Ranger.
"It's a tidy field but he's been competitive without being dangerous in similar line-ups. He's a good, honest horse who is never far away.''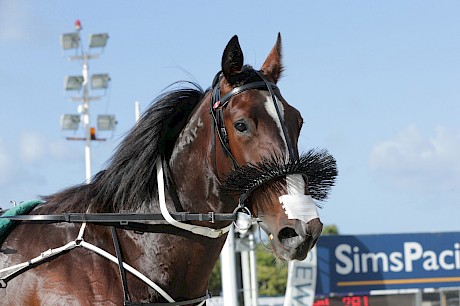 Double Or Nothing ran the second fastest last mile last week.Green is expecting good runs from both Double Or Nothing and Copy That in the fifth race.
"Double Or Nothing has a good draw for a change and while he seems to be lacking the killer instinct he'll go another good, honest race.''
Double Or Nothing clocked the second fastest sectionals last week when closing late for third, his last mile of 1:59.4 only one tenth of a second slower than the winner Infatuation.
Green is hoping he'll tame last week's runaway leader Copy That by removing his full blinds and putting Zachary Butcher in the cart.
Copy That skied to a big early lead last week but refused to come back to Matty White and ran out of puff soon after turning for home.
"He really slung his hook but with no blinkers on this time he should settle better.
"The ability is definitely there but he's just a slow learner. Once he gets his head round it he'll be a tidy little horse.''
Our runners this week:
How our trainers rate them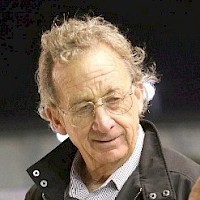 Ray's comments
Friday night at Auckland
Race 1: The Empress
"She's very capable of winning but you couldn't label her. But she'd have to be very unlucky not to get some of it."
Race 3: Lindi Lincoln
"She went quite nicely at the workouts last Saturday but she'll probably need a race to tighten her up. It's not a great field but the draw (outside front row) isn't ideal."
Race 5: Line Up
"I'm confident Line Up can beat Henry Hu who puts in some terrible steps around the corners. He'd have to do plenty wrong to get beaten."
Race 5: Bettor My Dreamz
"He's back in the right grade and will be right there with a trip, but he'll need a perfect trip to have any chance of beating Line Up."
Race 7: Copy That
"He's the best horse in the field without a doubt - it just depends on what passage he gets from that draw, but if he gets a good trip I can't see anything beating him."
Race 9: Double Or Nothing
"I think he'll run just as well as usual. The draw's not great but he doesn't have to lead to go well - he can go back if David wants to."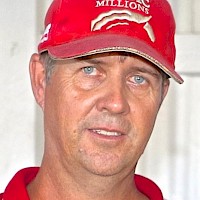 Al's comments
Saturday night at Albion Park
Race 5: Northview Hustler
10.08pm NZ time
"I'll go back and save him for one sprint from the 300. It's hard to predict where he'll finish driving like that but the field is a bit weaker than last time with Watch Pulp Fiction not in and the step-up to 2138 metres will definitely favour us."