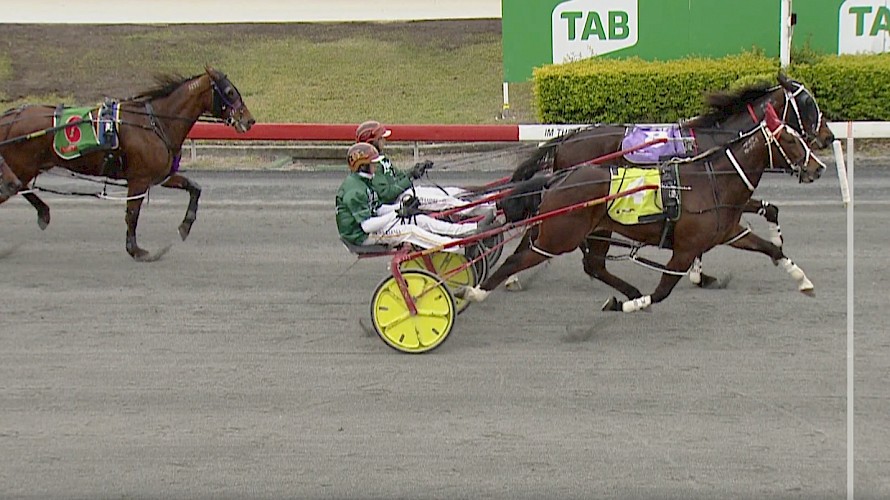 Al pumped over new Lincoln Farms' pair - and he says Larry Lincoln is fair flying
Trainer Al Barnes is looking forward to tonight at Albion Park when he unleashes his two new Lincoln Farms runners, Larry Lincoln and Man Of Action.
Barnes says both horses will be hard to beat, Larry Lincoln, in particular, whom the bookies have a $1.45 hotpot for the fourth race.
"I can't fault Larry, he's a nice horse. On his trial and his work he should be winning. His work has been super at home and he's ready to go."
Barnes says his son Hayden was very taken by Larry Lincoln's trial last week when he was pipped a nose by Man Of Action in a mile rate of 1:54.8.
"Hayden said he could have gone 1:53 and he's improved since then."
The field Larry faces tonight is below par and Barnes doesn't expect his barrier six draw to be any hindrance over the 1660 metre trip.
Pukekohe trainer Ray Green never made a secret of the high speed Larry possesses, it was only his stamina that was in question here.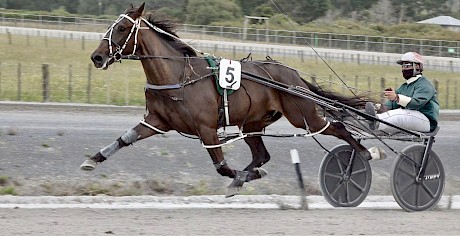 Man Of Action … has been in solid form at Auckland.Man Of Action faces an even line-up in the sixth race, where he is a $2 favourite in gate four.
"He's improving every time we work him but he's still a little tubby for my liking and may need a couple of runs to tighten up.
"He's not 100 percent yet but if he runs up to his trial he'll run top three."
Man Of Action has been a model of consistency since lockdown and was a last-start second to Adieu Flirt at Alexandra Park on August 20.
Brief break for Hustler
Meanwhile, Barnes has scratched Northview Hustler from his engagement on Saturday night.
The horse ran a terrific third equal last week behind Colt Thirty One but is a bit niggly this week, says Barnes.
"It's nothing major but he's a bit foot sore with corns and is a bit flat and tired and dry in the coat.
"The best he could have managed this week (from the second row) was to slip into fourth so I'll give him a week off and a little freshen-up."
Barnes says the Hustler is due for his monthly joint treatment but, unable to take him to the university, where he has always had a good result, he's trying a new vet and a few different products.
"He should be back at the trials in three weeks and back at the races in a month."

Larry Lincoln races at 9.24pm NZ time at Albion Park on Friday night.

Man Of Action races at 10.22pm NZ time at Albion Park on Friday night.
Our runners this week:
How our trainers rate them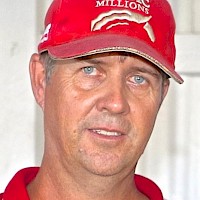 Al's comments
Tuesday at Albion Park
Race 8: Man Of Action
7.38pm NZ time
"He's come through his win last week really well and should run first or second again from another good draw. Soho Tsunami will be a big danger. He'll get a good trip on our back."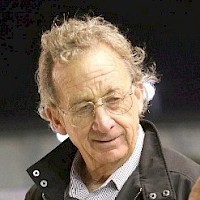 Ray's comments
Friday night at Auckland
Race 1: Apieceoflou
6.19pm
"He's just been incredibly unlucky - he was knocked over at the start last time - but if things go his way we'll see a better animal."
Race 1: Captain Nemo
6.19pm
"If he gets the right trip from five, he'll be right there at the finish. This is little more than a jumped up maiden race."
Race 4: Tommy Lincoln
7.39pm
"He's in a grade now where he can't get away with being driven like a toe rag all the time and from the second row he's obligated to have a much more conservative trip. He'll need a bit of luck but, if he's not put in the race too soon, he shouldn't be too far away."
Race 7: Revitalise
8.59pm
"I've scratched him. He's recovering from a foot abscess."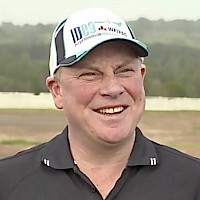 Ants' comments
Friday night at Melton
Race 1: Make Way
7.33pm NZ time
"He pushed them over the line last week and felt really good - he was only jogging at the finish. The (seven) draw has killed our hopes a bit but you never know …"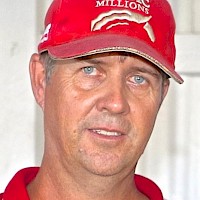 Al's comments
Friday at Albion Park
Race 5: Larry Lincoln
10.18pm NZ time
"We'll drive him quietly on Friday, just hold our position out of the gate, and give him some confidence. It's not a strong field - it's a bit of a drop in class on what he's been racing - and on the times he's been running in training this week he should be winning."
Saturday night at Albion Park
Race 3: Northview Hustler
9.48pm NZ time
"His run last week was exceptional. His chances depend on how the race is run. With the one and three horses having gate speed there could be early fireworks, which would suit him, as we'll probably drive him the same and use his speed late."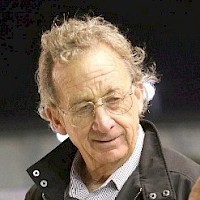 Ray's comments
Sunday at Cambridge
Race 6: Bondi Shake
5.47pm
"He would have won had he not galloped close to home last time. He just turned his head to one side when he got alongside that other horse and might have touched a knee. We'll rectify that by putting two poles on him."
Monday at Ashburton
Race 5: American Dealer
2.27pm
"From the pole, he should get a perfect trip. It's hard to know what the others will do but we get out well enough to be handy. He'll go well but he's already qualified for the final so there's no urgency. It would be nice to win it but we don't have to."
Race 7: Copy That
3.37pm
"He's never gone away badly from a stand - he's always reasonable and safe - so he shouldn't be far off them when they settle. I see him in midfield. I'm not expecting too much from him. So long as he goes well, I'll be happy."