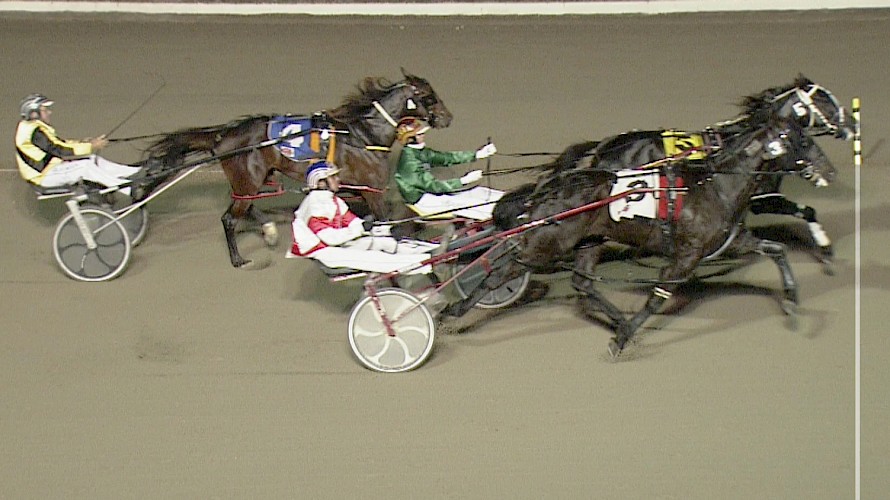 Al says yes to the Redcliffe Derby after Trojan extends unbeaten run to six - but it was close!
Trojan Banner might have won by only a small margin last night but he got round the tricky triangular track well enough to earn a tilt at the $21,000 Redcliffe Derby on Saturday week.
Fans of the Kiwi colt might have been getting a little concerned as he tired late to scrape home by half a head, returning a rock bottom $1 for a win and $1 for a place.
But trainer Al Barnes wasn't worried about the tight finish, which only exposed his lack of race fitness.
Barnes saw what he wanted and afterwards got the right report from driver son Hayden that Trojan Banner paced well enough round the circuit to make him competitive in the Redcliffe Derby.
"We made a few gear changes - used a gaiting strap to keep him straight in behind - and swapped to a snaffle bit and jaw breaker to give Hayden a bit more leverage on his mouth.
"It didn't stop him hanging completely, but he was manageable, and he didn't get on himself.
"And he would have paced a 56 last half and that's as quick as they go around Redcliffe.''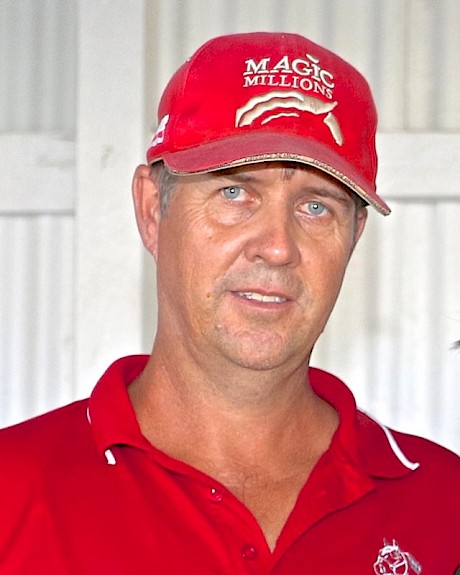 Al Barnes … Trojan Banner is still a little tubby.True to the plan Barnes disclosed before the race, Trojan Banner went back at the start, so as not to turn the race into a Sunday afternoon stroll in front.
Hayden sat last in the five-horse field until the 1000 metre mark when he pulled out and started working up to park outside the leader Let's Dig It.
Trojan Banner easily claimed the lead turning for home and looked to be in for a comfortable win until Feelingforarainbow started to make inroads.
While the margin was close at the finish of the 2040 metres, Trojan Banner never looked like being run down and extended his unbeaten winning streak in Queensland to six.
"You like to see them running away but he got the job done, because he's a tradesman, and it was only his fitness that let him down.
"We probably thought he was a bit more forward but he hasn't had a lot of fast work, only two or three hitouts at home plus his trial. And good horses can run 1:55 in a trial.
"He's still a little tubby which is good as we don't want him spot on for the first derby.''
Barnes says he may now trial Trojan Banner at Albion Park on Tuesday to top off his fitness.
"Otherwise it's 10 days between runs and we can't do real fast work at home as we only have a 650 metre track.''
Our runners this week:
How our trainers rate them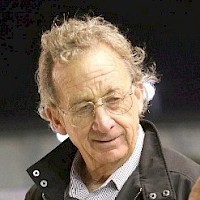 Ray's comments
Friday night at Auckland
Race 1: Tommy Lincoln
6.26pm
"They went fast last week and he was drilled down the back so he did well to hang on for second. He's drawn to lead and will go another good race."
Race 2: Apieceoflou
6.56pm
"If he gets a good trip, he's the one to beat. Being hung out last week didn't help but he still whacked away for second. He's not as strong as he will be but he's as honest as can be."
Race 2: Franco Nandor
6.56pm
"He raced up like he was going to beat them last week but you have to forgive him as he hadn't raced for a while."
Race 4: Revitalise
7.56pm
"He was in a bit of strife for a couple of weeks but we've done a fair bit with his foot, we've swum him for the last week, and he's training super. I'm very happy with him. He just needs some luck from the inside of the second row."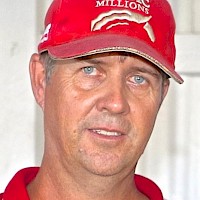 Al's comments
Saturday night at Albion Park
Race 7: Northview Hustler
11.47pm NZ time
"We haven't had him this sound for ages and he's been sharp in training this week. His last three races have been really good and he'll go forward and hopefully get the one-one behind Colt Thirty One. "They'll know he's alive if he's on their backs."