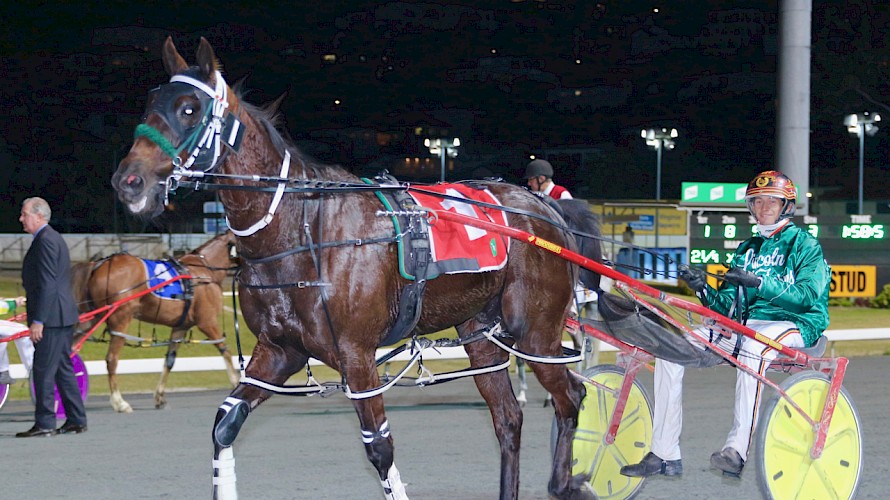 Al: They'll have to scoot to get past the Hustler who now has a real spring in his step
With his confidence at an all time high, Northview Hustler is the one to beat at Albion Park on Saturday night.
The Hustler's luck has really turned, landing the pole position for the second week on end, and he will start a solid second favourite in the third race behind Ashley Locaz.
Trainer All Barnes says he can't recall seeing another horse so switched on by a win, the Hustler having a real spring in his step this week after leading all the way last Saturday night.
"Having that kill has really helped him. He pulled up really well and has been really sharp this week, working stronger."
Barnes says he is confident the Hustler can run in the top two again, stepping up from 1660 metres to his more preferred 2138 metres.
"Now that he's at the top of his game, he doesn't need to go slow like last week to win.
"He's definitely the one to catch. They'll have to park outside us to beat us."
Barnes accepts former All Stars' runner Ashley Locaz, drawn awkwardly in five, will be improved for his run last week, when he faced the breeze and, under pressure, battled into third.
"He has to step up to 2138 metres on Saturday. That run last week will help him but it will help us more. Hustler had a two week break before his last run and we know we have to race him every week to see the best of him."
Barnes says the field is no stronger than last week, and is missing the speedy Bright Energy.
"Something might have a look at us for 100 or 200 metres but I can't see too much pressure being put on him.
"He's gone a 1:53.1 mile rate for 2138 metres before and there aren't many over here that can match that."
Meanwhile Barnes reports that Lincoln Farms' latest imports Man Of Action and Larry Lincoln have arrived in good condition.
"They look ready to go but I'll probably give them a quiet trial next week to have a look at the track."

Northview Hustler races at 8.40pm NZ time at Albion Park on Saturday night.
Our runners this week:
How our trainer rates them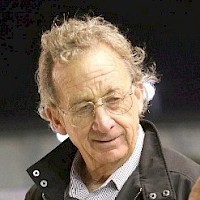 Ray's comments
Friday night at Auckland
Race 3: Revitalise
6.52pm
"Maurice liked his run last week, he has a better draw this time (five) and I'd like to think there's a lot of improvement in him. He should go well and hopefully he'll get a cheque."
Race 5: Captain Nemo
7.53pm
"It will be very tough for him from the outside of the arm. He didn't pace the best last week, Andre (Poutama) had to hold on to him the whole way. But I'll tweak his gear a bit - his hopples might have been a tad long - and hopefully he'll get round OK."
Race 5: American Dealer
7.53pm
"It's difficult to make a plan from four on the second row - you're relying on pure, unadulterated luck - and that's not ideal. I can't imagine anything beating Krug from the one draw - he'll lead out and I doubt he'll hand up - but hopefully we can pick up some of the minor money."
Race 6: Tommy Lincoln
8.24pm
"He's not really a 2700 metre horse so 2200 this week will suit him a lot better. Seven is not the ideal draw on the mobile but if David (Butcher) gets a good trip I'd say he'll be the one to beat."
Race 7: Copy That
8.55pm
"He's absolutely donkey licked everything so far and they're all the same horses again except for Mark Purdon's Another Masterpiece. Now that he's on the front I can't see why he wouldn't flog them again."
Race 9: Apieceoflou
9.52pm
"He was used a bit early last week, and parked for a while, and hung on well for third. I'd like to see him lead and then I think he'd be a serious chance. This is the best draw he's had."
Race 9: Bondi Shake
9.52pm
"He's been training not bad but he's out wide again and will need some luck."