Al tips top three finish from Bondi Shake - he just wants them to go a bit faster this time
Trainer Al Barnes is confident of a top three finish from Bondi Shake despite his drawing the second line at Albion Park on Tuesday.
Bondi Shake starts from two on the second row in the third race but Barnes is hoping he gets a good run through because he follows out a good gate horse in Kotare Elite.
"There's a bit of speed out wide with the favourite coming from six but he should settle close to the firing line.
"He's one of the better ones in the race and I'd be disappointed if he didn't finish in the top three."
Likely favourite Scotch En Ice, trained by 79-year-old veteran Vic Frost, has been out of the money only twice in his eight starts but Bondi Shake is also building a very consistent record.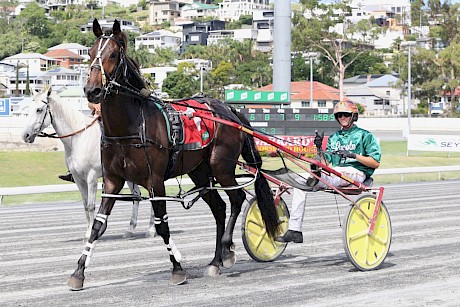 Bondi Shake … two wins and three seconds from six starts in Brisbane. PHOTO: Dan Costello.In six Queensland starts he has racked up two wins, three seconds and a fourth, and is improving all the time, says Barnes.
"I'm really happy with him. He's proving to be a nice horse, better than I thought when he first arrived. He's developing more strength."
Barnes is hoping the tempo of the race on Tuesday is more solid than last time given the three-year-old is coming back from 2138 metres to 1660 metres.
Leader and favourite Moresco was gifted the race last week when he strolled along with quarters of 30.3, 30.2 and 29.7, leaving the race only a sprint home. While Bondi Shake closed well late from the trail, he missed by half a neck.
"When they sprinted at the top of the lane he was a bit green and gangly. Hayden said for the first 50 metres of the straight his legs were going everywhere and he didn't really put it together until closer to the line.
"If they'd got rolling a bit earlier it would have suited him better. The 27.6 last quarter was just a bit too sharp for him."

Bondi Shake races at Albion Park at 5.33pm NZ time on Tuesday.
Our runners this week:
How our trainers rate them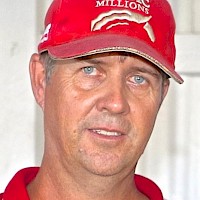 Al's comments
Tuesday at Albion Park
Race 6: Bondi Shake
7.17pm NZ time
"It's a very good race, the hardest he's tackled, and if he can run a place he'll be doing well. I'm really interested to see how he goes because he's improving all the time and hopefully he can step up again."
Race 7: Larry Lincoln
7.57pm NZ time
"Larry got away on us a bit over Christmas but we've worked him a bit stronger since. He's up to them but, from the draw, he'll get back. We'll drive him for luck. If the pace is on, he'll run on. If they walk and sprint, it will make it tough."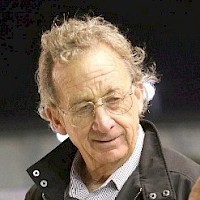 Ray's comments
Thursday night at Cambridge
Race 2: Themightyserina
5.58pm
"One the second row is probably a good draw for her. Hopefully from there she can get a good trip and run into a place."
Race 4: Brodie Lindenny
6.48pm
"If he can get away a bit quicker than last time from the pole he could finish a lot closer. He won't be setting the world on fire but he's honest enough."
Race 5: Brian Christopher
7.13pm
"He led easily enough when he drew one at Palmy so hopefully he can do that again. That suits him as he's not a sit-sprinter, he's better when he can roll along a bit."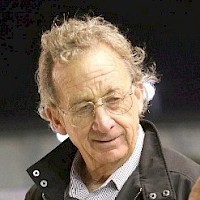 Ray's comments
Friday night at Auckland
Race 7: Argyle
9.09pm
"He looks our best early runner. He's a big, powerful boy and from the one draw looks to have the best chance of our three on Friday night."
Race 7: Sugar Apple
9.09pm
"You can't fault what he's been doing at the workouts and trials. He's a neat little horse and I'm picking he'll go a good race. Drawing wide will inconvenience him a bit. He'll go back and hopefully get home really well."
Race 7: Simply Sam
9.09pm
"He's an improving horse, I like him a lot. I think he'll be the big improver. If Argyle holds up from one, and he can sit behind him, he won't be far away."
Race 9: Major Grace
9.58pm
"Seven is a tough draw for her. If she'd drawn in closer I'd have been happier. But she's a nice filly and won't be far away."
Race 10: Captain Nemo
10.22pm
"He hasn't got the greatest record at Auckland. He tends to hit a knee going that way. He was good the other day at Cambridge. If he doesn't pummel his knees he shouldn't be too far away."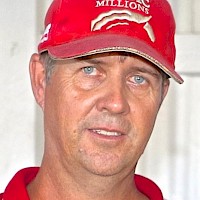 Al's comments
Friday at Albion Park
Race 3: Bondi Shake
4.03pm NZ time
"It's a nice race for him and he'll be hard to beat. He's come through Tuesday's run as good as gold. That race was brutal. He was a little weak at the finish but that's the quickest he's gone. It's not an overly strong field."
Saturday night at Albion Park
Race 3: Northview Hustler
9.35pm NZ time
"The draw's not a bad thing as he's still following speed. If he trails Watch Pulp Fiction, he wins, but it's more likely he'll be three fence, in which case he can run second. He's trained really well this week."