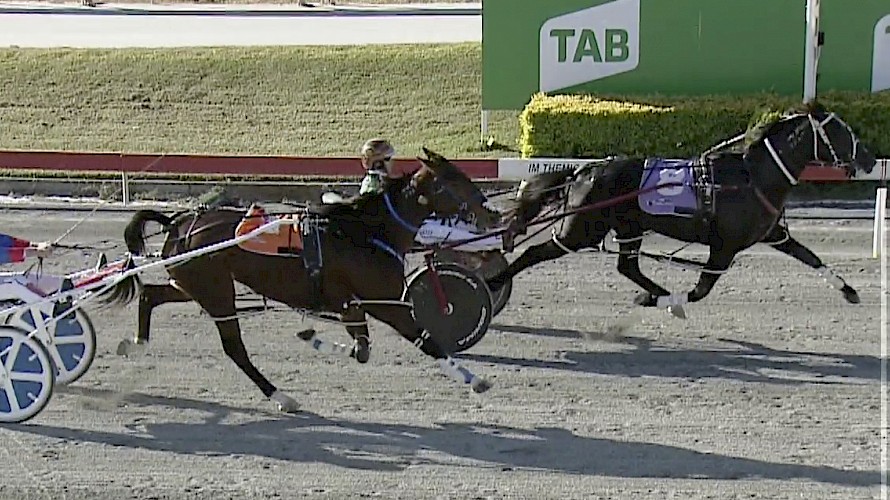 Al wants to turn easy kill into a war to see if Trojan Banner handles Redcliffe at top speed
Winning at Redcliffe on Wednesday night won't be a problem for Trojan Banner - on form he stands head and shoulders above his four rivals.
But there'll be no taking the easy lead and strolling round for a comfortable, easy kill.
Trainer Al Barnes and his driver son Hayden will be setting Trojan Banner a task to ensure he can pace smoothly at top speed round the tight, triangular track.
And just winning won't be enough to convince Barnes to tackle the Redcliffe Derby the following week.
"He should win no worries but we're going to drive him cold and come with one sprint so he has to go wide and do a bit of work to round them up.
"Only that will tell us what we need to know,'' says Barnes.
"Sure he could lead and run two minutes on Wednesday and win easily but we need to know he gets round that track running 1:56 or 1:57.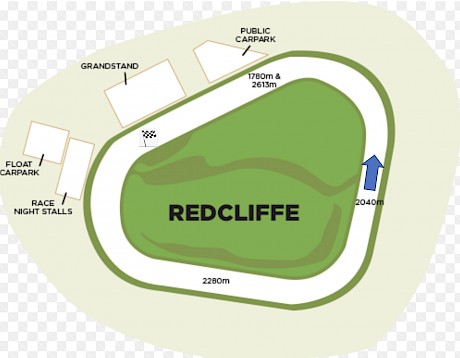 Trojan Banner has to navigate two bends at top speed in the last 500 metres at Redcliffe."There are two turns in the last 500 metres and they'll be flat out round them in the derby, running 28 quarters. The turn at the 500 is the main problem, it's quite sharp, and we can't have him hitting himself. He's got to be 100 percent round there on Wednesday or I won't start him.''
Barnes says despite working on the problem, Trojan Banner is still hanging - "he's got a little problem in his neck or back end, something skeletal, that we haven't straightened out yet.
"He hangs quite strongly on the turns and when he does it he's cross firing and hitting himself.
"He did it in that trial last week, and had a few marks on him afterwards, and that was on the big Albion Park track.
"It's all through having his head turned. It's half a habit for him now. I could put a pole on and sometimes he'd still do it.''
Barnes says Trojan Banner has to prove to him on Wednesday night that he can cope with Redcliffe because he knows Lincoln Farms' second runner, Make Way, is already proven round tight tracks.
"You might see him win comfortably and think he's OK but Hayden is the one who can tell me how he paces and steers, and if he thinks he'll handle it in the derby.
"It's only one $20,000 race. The next one is $30,000 (South East Derby) and the big one (Queensland Derby) $100,000 and I'd rather win them.''
Barnes says Trojan Banner still has some improvement to come - while unbeaten in five starts in Brisbane he hasn't raced since April 23.
"But he's still forward enough to do the job comfortably.''
Trojan Banner, winner of eight of his 23 starts, will touch a very short price on Wednesday with none of his rivals having won at Albion Park.
All three of Feelingforarainbow's wins have been in easier Redcliffe fields, Better Because has won three of her 35 starts, all at Redcliffe, and Let's Dig It is a one-race winner, also at Redcliffe.
Scheu Creek has won only twice, once at Dubbo and once at Melton.

Trojan Banner races at 10.50pm NZ time at Redcliffe on Wednesday.
Our runners this week
Friday night at Auckland
Copy That, American Dealer, Captain Nemo, Bondi Shake, Apieceoflou, Revitalise, Tommy Lincoln.