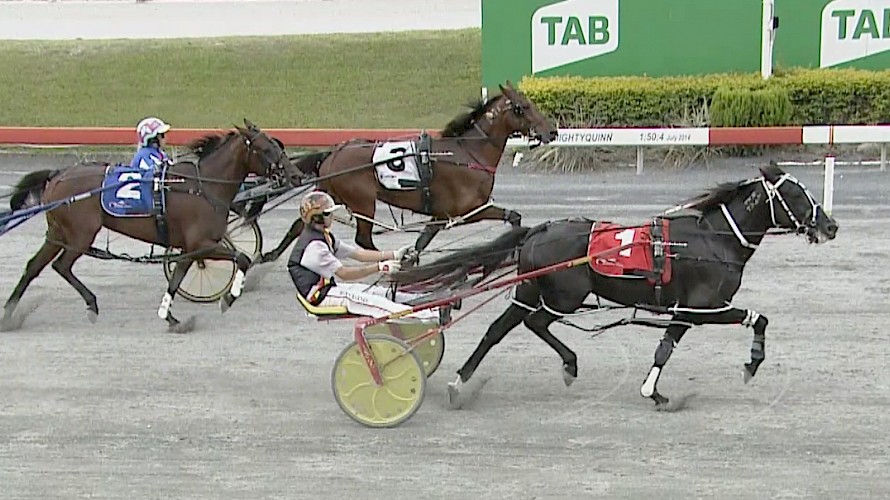 All Trojan Banner needs is his sunnies and a brolly and he'll burn 'em off
The Brisbane heat, not the opposition, is about the only thing standing in the way of Trojan Banner scoring a first-up win in Australia on Friday.
Marburg trainer Al Barnes switched the Lincoln Farms-owned pacer to Friday's meeting at Albion Park because as the winner of three races he is not eligible for next Tuesday's race.
And while Barnes is tipping the horse should have no trouble beating his seven rivals from a perfect three draw, his sole reservation is the fact the horse will run during the heat of the day and it has been stifling hot in the state this week.
"It's been a horrible week, with temperatures in the low 40s, and it can affect them when they race the first time in the heat.
"But it's supposed to be only in the low 30s on Friday so he should handle it.''
Trojan Banner is down to contest the third race at 1.17pm local time (4.17pm NZ time).
Barnes says Trojan Banner took a while to get used to the heat when he first arrived early last month but because he is worked before 8am and has a nice airy stable he escapes most of its ferocity.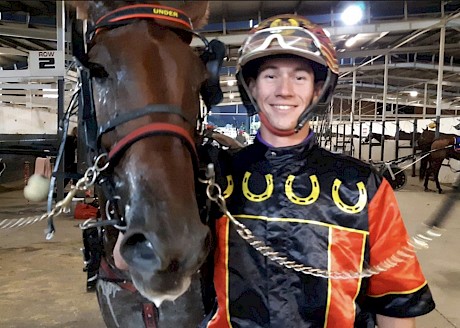 Hayden Barnes … looking forward to his drive on Trojan Banner."I haven't overly worked him this week because of the heat - I gave him one fast run yesterday - but he's forward enough.
"This is a nice little race for him. It's not a bad field but they're not his quality and he only has to do what he did in the trial to win.
"The three draw is perfect. We'll let him balance up then roll to the front and it should be race over.''
Barnes says while last week's winning trial brought Trojan Banner on, he still has a fair bit of improvement in him.
He says the three-year-old is pacing well, a change of bit has stopped him from going too fiercely, and he should be a great winning chance for his driver son Hayden who is looking forward to the race.
Barnes' boys are both doing well, his other son Brendan having posted his 300th winner last week.
Brendan is on race rival Sams The Best on Friday but his dad says he knows which one he wanted to drive!
Friday's field. NB: The form for Beef City Starzzz is incorrect. It should read 2141x
Our runners this week:
How our trainers rate them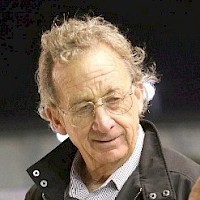 Ray's comments
Friday night at Auckland
Race 2: Bettor My Dreamz
"I think he's a chance from the draw. He's had only a handful of starts but I don't think they're much better than him, a bit more experienced perhaps. But he's an improver and David said he felt improved at the workouts last Saturday."
Race 2: Just Wing It
"Andre's keen on him - he could have driven the other horse - so we'll see what sort of a judge he is. I've been very happy with him in the last few weeks - he's pacing a lot better."
Race 5: Sir Tiger
"He's done a great job so far but he's jumping up in class and he'll be up against it from now on, especially from that second row draw. He just lacks a yard of speed."
Race 7: The Empress
"She'll go well again and just needs some luck from the inside second row. There's not a lot between her and Bettor My Dreamz. She's a lovely mare."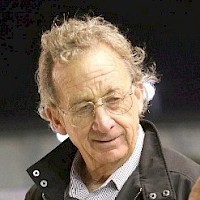 Ray's comments
Saturday night at Melton
Race 8: Perfect Stride
11pm NZ time
"I'm confident he'll go well. I couldn't say I'm overly confident he'll beat them but all things being fair and equal I think he'll be right there. He's certainly ready to go. His work this morning was super and he's really feeling good."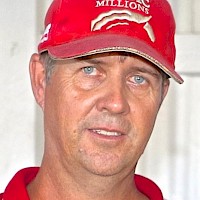 Al's comments
Saturday night at Albion Park
Race 6: Northview Hustler
9.40pm NZ time
"It's only an eight horse field and he should get a great trip behind the leader. It was only (lack of) fitness that got him last week but he should be winning this week."