Al's bullish $4 tip very nearly comes unstuck as Larry resents being chased
Trainer Al Barnes' confident tip that Larry Lincoln was all over a winner at Albion Park tonight proved spot on - but not before the horse gave driver Hayden Barnes quite a fright.
To Lincoln Farms' owners John and Lynne Street, watching from Auckland, it all seemed to go perfectly to plan. The horse was able to secure the trail without using any petrol and he sprinted too fast for his rivals up the home straight.
But little did they know that for one horrible moment Larry's driver felt the horse go from "bolting to nothing."
"The horse was travelling great when Hayden angled to the inside but when he pulled the hood and slapped him on the bum, he didn't want to go," said Al Barnes.
"When Hayden chased him he resented it and jammed his tail. He just didn't sprint like we know he can. He dogged it a little."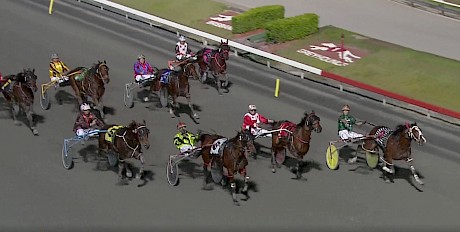 Larry Lincoln scoots up the inside to nail Its Super Easy.Luckily the horse Larry Lincoln was chasing was former Lincoln Farms giant Its Super Easy, who obviously couldn't find the queue when speed was being handed out.
"Its Super Easy doesn't have speed but he may have more heart than us - he's tough and just keeps plugging. Who knows, if it had been further than a mile he might have beaten us."
Barnes says he keeps learning little things about Larry Lincoln, who joined his stable only in September.
"Next time we'll sit quiet on him. We won't hit him on the bum and we won't pull the plugs.
"His heart rate was still high tonight at 100, but it was better than the previous week so he's improving. We'll see how he pulls up next week."
Barnes, who declared the horse a winner after super trackwork during the week, and was surprised by his $4 dividend, says he was convinced Larry was a class better than his rivals tonight.
And while the margin was only a head in the end, because of the home straight hiccup, he believes there's more in store for the horse.
The plan not to gas Larry out of the gate or drive him too aggressively seemed to have worked, Barnes said.
Larry clocked 2:01.2 for the 1660 metres, a mile rate of 1:57.5, with the closing sectionals in 56.8 and 28.1.
Our runners this week:
How our trainers rate them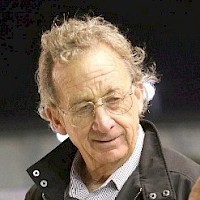 Ray's comments
Friday night at Auckland
Race 1: Tommy Lincoln
6.26pm
"They went fast last week and he was drilled down the back so he did well to hang on for second. He's drawn to lead and will go another good race."
Race 2: Apieceoflou
6.56pm
"If he gets a good trip, he's the one to beat. Being hung out last week didn't help but he still whacked away for second. He's not as strong as he will be but he's as honest as can be."
Race 2: Franco Nandor
6.56pm
"He raced up like he was going to beat them last week but you have to forgive him as he hadn't raced for a while."
Race 4: Revitalise
7.56pm
"He was in a bit of strife for a couple of weeks but we've done a fair bit with his foot, we've swum him for the last week, and he's training super. I'm very happy with him. He just needs some luck from the inside of the second row."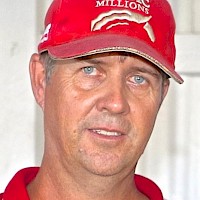 Al's comments
Saturday night at Albion Park
Race 7: Northview Hustler
11.47pm NZ time
"We haven't had him this sound for ages and he's been sharp in training this week. His last three races have been really good and he'll go forward and hopefully get the one-one behind Colt Thirty One. "They'll know he's alive if he's on their backs."