And that makes an even dozen as Street buys all flavours to help his special partnerships
A $100,000 Bettor's Delight filly out of former New Zealand record-holder Nearea Franco topped another six-bag haul today for Lincoln Farms' boss John Street at New Zealand Bloodstock's yearling sale in Christchurch.
But while Street was mostly playing at the top end of the market at Auckland on Monday, among the four colts and two fillies he bought today were some who will be much more affordable for the growing number of owners who are enjoying racing horses in Lincoln Farms' special partnerships.
The six horses knocked down to Street and trainer Ray Green today cost $283,000, compared with the $597,500 of Auckland's six, making for a total outlay of $880,500, firmly planting Street at the top of the buyers' ladder over the sale week.
"We've bought 12 high quality horses so we're more than happy," said Green. "And half of them were relatively cheap so it will be easy to place people in them.
"We let a couple go that weren't high on our list. They went for more than they should have and we were disciplined enough to let them go.
"I was thrilled to get the Nearea Franco filly for only $100,000. She was my number one choice down here and I thought we'd have to pay a lot more for her.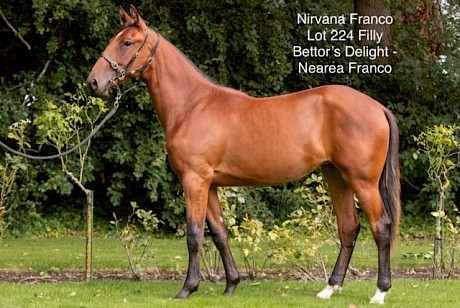 Green couldn't fault this Bettor's Delight filly out of Nearea Franco."She's a beautiful big filly, all quality, I couldn't fault her. And she has a superb pedigree, second to none, to go with it."
Named Nirvana Franco, she is the ninth foal of Nearea Franco who won 11 races, including the Group I Queen Of Hearts and clocked 1:54.4 in winning the 2008 Four-Year-Old Diamond at Cambridge.
All her winners have been fillies and the best, 32-race winner Nike Franco, was a multiple Group I winner in Australia and clocked 1:48 in the United States.
Familiar families
The other filly Street bought today for $48,000, is by Art Major out of Zariya, and is from a family Lincoln Farms is well familiar with.
Her second dam Pacing Grace has produced good winners Pacing Major, All U Need Is Faith, Amazing Art and Grace Way, the dam of Chariots Of Fire contender Make Way and Man Of Action, who are both in winning form for Lincoln Farms.
"She's a nice, strong, athletic looking filly and I was very pleased to get her too. John wanted to get two fillies today and we got two very nice ones."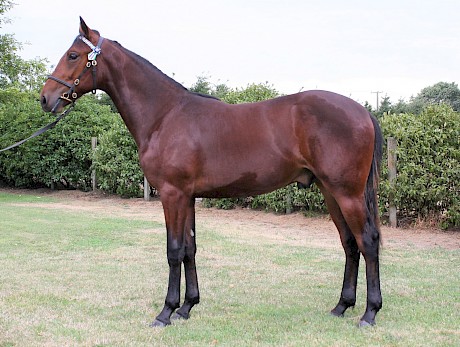 Louie LeBeau was bought on spec. Good Lincoln Farms winner Chachingchaching is in his pedigree.Both the two colts Green snared today for $20,000 also have familiar names in their pedigrees.
Louie LeBeau, lot 292, by American Ideal, is out of an unrated Artsplace mare in Unlikely Lady but his third dam Affairs Of State left Chachingchaching, who won seven races for Green before his sale to Australia where he scored another nine times.
The colt's fourth dam is champion mare Under Cover Lover who won 12 races and clocked 1:51.8 in the States.
"He wasn't one we were targeting but John bought him on spec in the ring when he saw Chachingchaching in the pedigree.."
Lot 318 is a half brother to Lincoln Farms' Captain Nemo.The other $20,000 colt is by Betting Line out of Arden Caviar, whose first foal is the speedy filly Pearl Harbour and second foal Lincoln Farms' capable two-year-old Captain Nemo.
"He was also a spec buy. We hadn't taken much notice of him because we weren't looking at the Betting Lines but they were struggling to get bids on him and I told John to grab it at $17,500. He's a nice enough type."
Betting Line is the fastest son of champion sire Bettor's Delight and won 14 consecutive races at three in the States. His oldest progeny here are yearlings.
Three millionaires in his pedigree
Green was rapt to get lot 273 for $40,000, the Bettor's Delight colt the sixth foal of Tricky Woman who is a half sister to former mile record holder Scuse Me, the dam of top liners Adore Me and Have Faith In Me and Splendid Dreams who left Christen Me.
All four of Tricky Woman's foals to race have won - Bettor Trix, Bettor To Be Tricky, Copperfield and Wat A Woman.
"He's only little but he's perfect and he has three millionaires in his pedigree."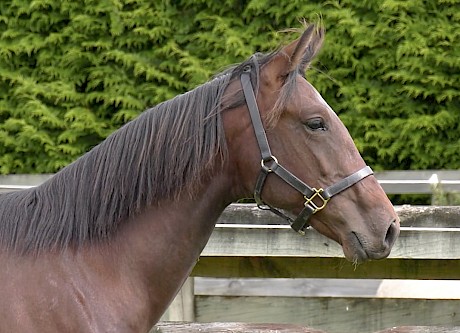 Arden's Horizon has a powerful winning family behind him.Lot 347, named Arden's Horizon, was more expensive at $55,000 but the Bettor's Delight colt is from a family of Group I winners.
His dam, Arden's Rose was unraced but third dam Winter Rose, winner of the 2014-15 broodmare excellence award produced 12 foals, 11 to race for nine winners, including Bettor's Strike, Arden's Choice, Rocknroll Arden and Southwind Arden.
"He's also a nice type. His first two dams have done nothing but his third dam has really left them."