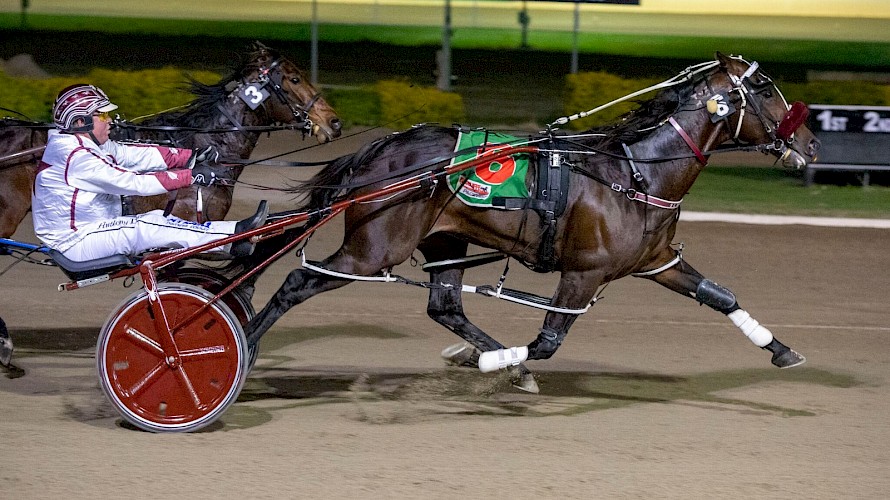 Ants and Sonya have Make Way 110% ready - bring on the derbies
Top horseman Anthony Butt knows it will be hard for Make Way to beat the best in Queensland in the next couple of weeks but he says the little colt is 110% for the job ahead.
Lincoln Farms' warrior, who has won eight races this season, six for Butt and his partner Sonya Smith, tackles Saturday night's A$31,000 South East Derby and next week's A$100,000 Queensland Derby with an impeccable form line.
"We haven't had one hiccup in the run up to this carnival and he's just got a little bit better each time.
"We've looked after him, poked round in races he could win to get his confidence up and haven't put him in any dogfights.
"He's come out of every race feeling good and when I worked him yesterday he felt terrific.
"The next two weeks will be a big test for him but he's one of the top four chances on Saturday.
"I thought his Redcliffe run was great (he clocked a 1:57 mile rate in winning the 2040 metre Redcliffe Derby) and while his win last week was in lesser company he was pretty dominant. (He scored by nearly 20 metres in a 1:53 mile rate)."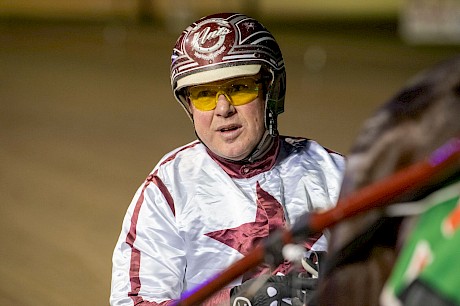 Anthony Butt … master tactician.Butt was pleased when Make May drew four on the front line in the South East Derby, while race favourite Self Assured and Lincoln Farms' other runner Trojan Banner landed the second line.
He also has the All Stars' second string Jesse Duke drawn outside him in five.
But that doesn't mean Butt, a master tactician, will be blasting forward and attempting to lead.
"We won't be able to cross Lochinvar Art, he's a superstar and is very quick out of the gate. I'll just be sliding across for a position and I can see three back on the outer being the best case scenario.
"Self Assured will come round at some time and I just hope not too many others do as well.
"It mightn't be a bad thing that Lochinvar Art is in the race or Mark's pair could have dominated. But I can see they'll be in for a fight as well now. From two, Lochinvar Art will be the leader and he'll take some catching."
If anyone needed any reminding of the ability of the Modern Art three-year-old, who has finished top three in every one of his 23 races, it came in the NSW Breeders' Challenge Final at Menangle on June 30.
After burning off the arm and all but holding Max Delight to the first turn, in an opening quarter of 25.8, Lochinvar Art trailed on a hot speed.
But there were no gaps in the run home and he spent most of the home stretch going sideways, angling off heels, ending up five wide before finding clear air and sprinting home to fail by half a neck to catch Rockin Marty. A certainty beaten, he clocked a staggering 1:50.83 for the mile.
Our runners this week
Wednesday night at Auckland
Franco Nandor, Captain Nemo, Tommy Lincoln, Man Of Action, American Dealer, Copy That.