Ants: Make Way 'won with a leg in the air' - and there's plenty more in store
Make Way won with a leg in the air at Penrith last night and can't help but win another couple of races very quickly, tips top horseman Anthony Butt.
"I could have gone away by another five lengths on him,'' said Butt after the little colt scored by 10.6 metres, sprinting away early in the home stretch to clock a 1:56.3 mile rate for the 1720 metres.
"That's a really good time for this track and he was jogging all the way after we got to the front.''
Butt revealed Make Way was travelling so well turning for home he didn't even have to activate the pull down blinds.
"Once that one (Slingshot) dropped off down the back I had them well covered and he was never out of second gear. I thought I'd save the blinds for another day.''
Make Way, having his fourth start in Australia, showed high gate speed to cross from three on the gate, and Butt had to keep his foot down to repel an early challenge from the second favourite, the ex All Stars' pacer Slingshot, who was all the bully on track.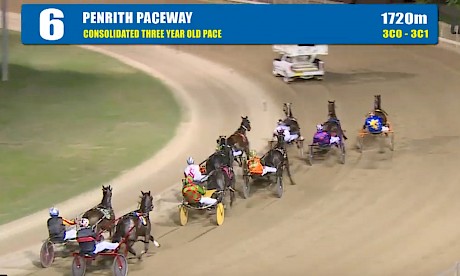 They're flying into the first bend at Penrith and Make Way is about to cross Kelli Frost but Lord Denzel, middle, and Slingshot, outer, are burning hard to try to keep him out."We were going like hell into that first bend which is a good effort on a little track like Penrith.
"Gate speed is so important on these little tracks and now that he has shown us he can get round them well, it just gives us so many more options. It's another really good string to his bow.
"He's a perfect little racehorse with great manners and he beat a couple of quite nice horses tonight.
"That's how I hoped he'd go - his work at home had been good - and he should get another couple of quick wins.
"There's not much for him in the next couple of weeks as he's not eligible for the Bathurst Gold Crown so we'll just potter round with him and find another suitable race.''
Incredibly, Butt says Make Way stays a c0 pacer after his win last night, the fourth of his career.
"And he can win another race and he'll still be a c0.''
Butt believes that Make May can quickly make up for the little hiccup in his preparation when he raced flat in a New South Wales Derby heat and was found to be coughing afterwards.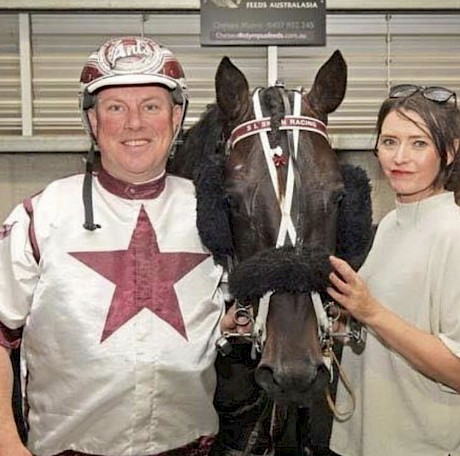 Anthony Butt and partner Sonya Smith … doing a great job preparing Make Way for Lincoln Farms.
"He felt great tonight and is obviously back to his best.
"It's good to get him on the board and he's in a great space at the moment.
"He's king of the kids in the barn. He thinks he's the boss.''
Make Way's winning purse of A$3900 last night took his Australian earnings to A$7450 for Lincoln Farms' owners John and Lynne Street and the big partrnership which races him which comprises Christine Stuart, Christine Rupp, Lynda Irwin-Parson, Liz Bilton, Sue Donovan, Sue Wilson, Jackie Taylor, Mary Ingles, Sharon Rack, Shirley Arnett, Amy Myocevich, Bob Best, Duncan, John and Dave Chisholm, Warwick Orr and Ian Middleton.
Butt also had a good report on Lincoln Farms' stablemate Vasari who ran a brave third earlier in the night for Brittany Graham.
Graham had to really gas the horse out of the gate to hold the lead and, after looking certain to be crossed, somehow managed to repel a bevy of challengers.
"She'd just got him relaxed after that when they came round in the second quarter and he got trucking again which took its toll late.''
Butt says Vasari continues to earn his keep and will win again when things pan out for him.

Make Way and Anthony Butt are cruising, nearly 11 metres clear at the finish at Penrith last night.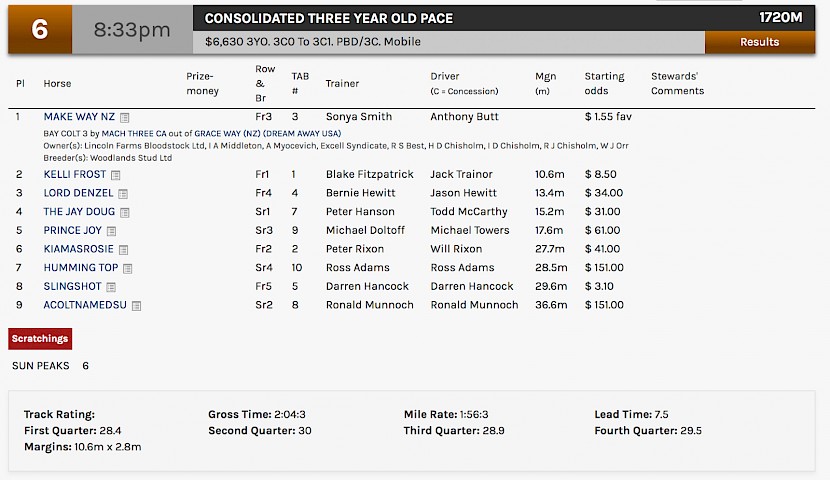 Our runners this week:
How our trainers rate them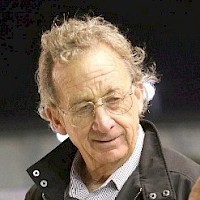 Ray's comments
Friday night at Auckland
Race 2: Bettor My Dreamz
"I think he's a chance from the draw. He's had only a handful of starts but I don't think they're much better than him, a bit more experienced perhaps. But he's an improver and David said he felt improved at the workouts last Saturday."
Race 2: Just Wing It
"Andre's keen on him - he could have driven the other horse - so we'll see what sort of a judge he is. I've been very happy with him in the last few weeks - he's pacing a lot better."
Race 5: Sir Tiger
"He's done a great job so far but he's jumping up in class and he'll be up against it from now on, especially from that second row draw. He just lacks a yard of speed."
Race 7: The Empress
"She'll go well again and just needs some luck from the inside second row. There's not a lot between her and Bettor My Dreamz. She's a lovely mare."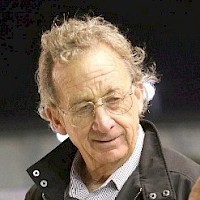 Ray's comments
Saturday night at Melton
Race 8: Perfect Stride
11pm NZ time
"I'm confident he'll go well. I couldn't say I'm overly confident he'll beat them but all things being fair and equal I think he'll be right there. He's certainly ready to go. His work this morning was super and he's really feeling good."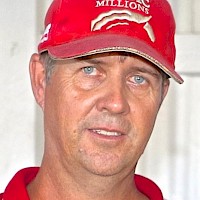 Al's comments
Saturday night at Albion Park
Race 6: Northview Hustler
9.40pm NZ time
"It's only an eight horse field and he should get a great trip behind the leader. It was only (lack of) fitness that got him last week but he should be winning this week."