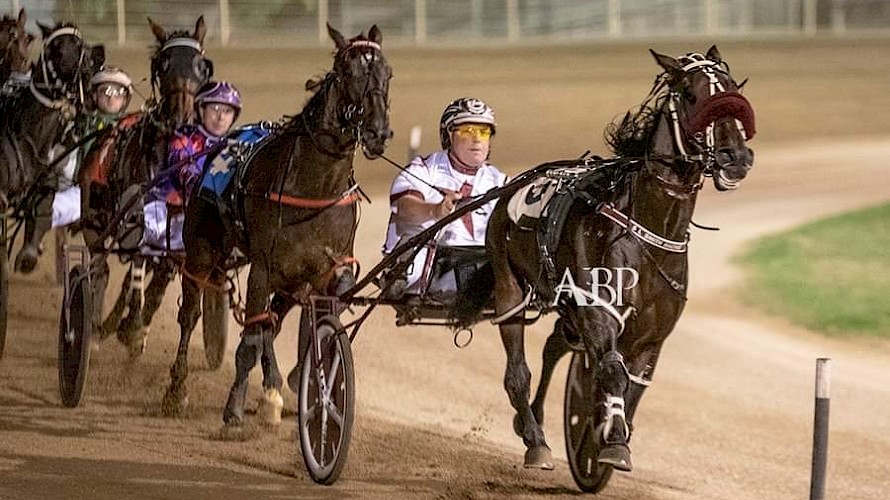 Ants' tip: Make Way stands out but on tight Penrith track he'll still need a little luck
Make Way is clearly the best horse in the field in the last race at Penrith on Thursday night - but he'll still need a little luck.
Lincoln Farms' consistent three-year-old starts from the inside of the second row, a tricky place on the turning 804 metre circuit which favours on-pace runners with its short 130 metre home straight.
But top driver Anthony Butt, who prepares the colt with his partner Sonya Smith, is pretty cruisy about how he will drive Make Way.
"On these smaller tracks you like to be in front and it's tricky when you're drawn out the back. But it doesn't worry me much because he's very adaptable. If they go hard he's got a great sprint but if they ease up, you'd want to get round.
"The eight-horse field makes it a bit easier and the guys who drive there are all good. They know the form and he'll get a bit of respect.''
Make Way earned plenty of respect after this last start win at Goulburn when he worked his way to the lead and reeled off a 1:56.6 track record mile rate for three-year-olds over 2240 metres.
He comes back to 1720 metres on Thursday night and has already shown he is a dab hand at short course events, clocking a 1:52.8 mile at Menangle when fourth two starts back.
Incredibly, as a five-race winner, he stays in the c0 grade on Thursday and meets a mediocre lot which includes one maiden and four horses who have won only one race.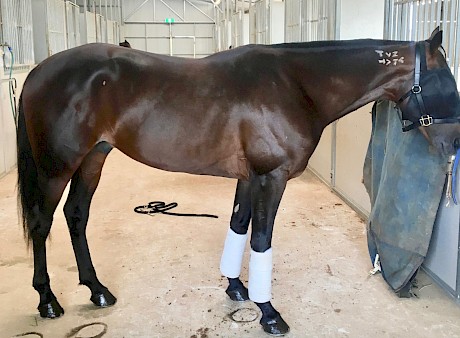 Make Way looking magnificent this week at the Menangle stable of Sonya Smith and Anthony Butt."If he wins this, it will be his last run in maiden grade.''
Butt says Make Way's work has been first class since Goulburn.
"He looks magnificent at the moment. His coat is shiny and dappled and he's really thriving.
"He's a wee ripper. He's a bit of a colt around the barn but he's manageable. We love him - he's the star of the stable.''
Make Way is still pencilled in for a trip to Brisbane in July for the Queensland Derby but no decision will be made until closer to the time, says Butt.
"It's normally not as tough up there but it depends on who's going.
"We'll just keep him ticking over and see how he's going. But you're only three once and there are other races for him up there as well.''

Make Way races at 11.03pm NZ time on Thursday night.