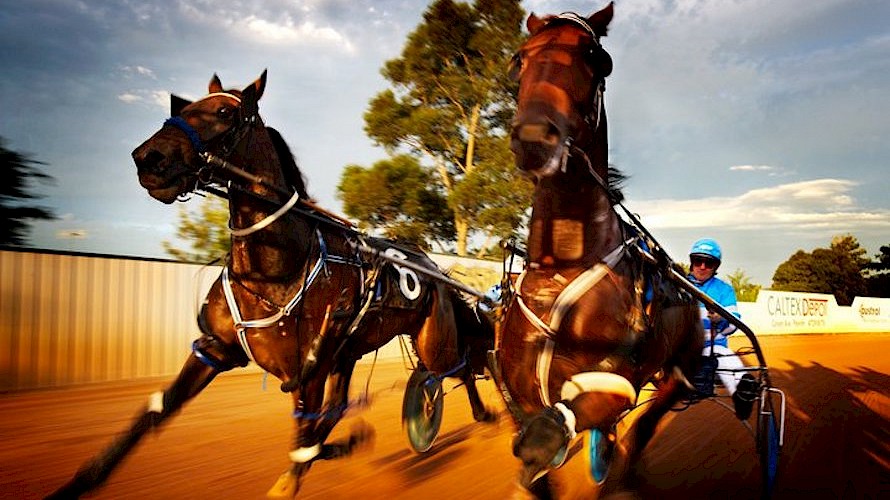 Ants will gun for the front on Make Way at Penrith - but says it's not vital to get there
Top horseman Anthony Butt believes Kiwi colt Make Way can win a couple of races pretty quickly - but just can't say whether it will be as soon as Thursday night at Penrith.
And that's because Make Way, while back to full health, will be having his first start for a month when he lines up in the sixth race at 10.33pm NZ time.
Make Way, placed in his first two starts in Australia, was coughing after failing in a heat of the New South Wales Derby at Menangle on February 23 and Butt says the bug knocked him for a couple of days.
"But he came right on antibiotics in four to five days and seems back to his best again.
"He seems really bright in himself and is bouncing around. He had an easy time for a while, and it's possible he'll need the run, but he's not far away and from the front he'd be hard to beat.''
Make Way has drawn three in the mobile 1720 metre race and Butt is hoping he will have the speed to cross the two inside him.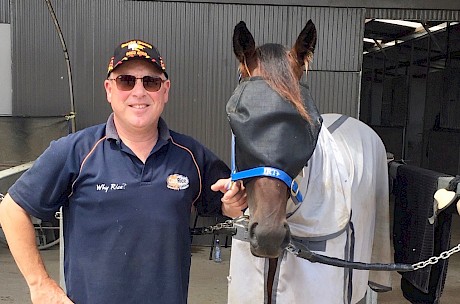 Anthony Butt with Make Way, whom he trains for Lincoln Farms with partner Sonya Smith.But consistent pole runner Kelli Frost does have good gate speed and has led or trailed in each of her last five starts, and led here on February 28 at her last start.
"It's not the end of the world if we can't lead. They seem to be able to win from off the pace at Penrith if they can run good sectionals.''
But being a tight anticlockwise 800 metres track, Penrith does favour leaders with its turning nature and short 130 metre straight.
"This is a good race for him to start off again and back from derby level into this grade he will find it a lot easier. And they won't go 1:51 like they can at Menangle.
"Hopefully he can win a couple of races and get his confidence up. He's a pretty classy horse and it should be onwards and upwards from here.
"There are plenty of nice races coming up for him. But we'll probably look to line him up on Tuesday week at Menangle.
The likely favourite in Make Way's race on Thursday is the former All Stars' runner Slingshot having his first start in Australia for Darren Hancock. He won a trial at Menangle on February 12 and was a 6 metre third in a 1:52.2 mile trial there on March 5.
Stablemate Vasari, who runs in the fourth race an hour earlier, is one Butt fully expects will lead from his ace draw.
"He's been going good races from bad draws and if he can lead he'll be awfully hard to beat.''
Claiming junior Brittany Graham will pilot Vasari.

Vasari will get his chance from the ace draw at 9.33pm NZ time.

Make Way races at 10.33pm NZ time. He has drawn nicely in three but may not be able to cross the pole runner.
Our runners this week:
How our trainers rate them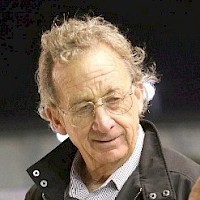 Ray's comments
Friday night at Auckland
Race 2: Bettor My Dreamz
"I think he's a chance from the draw. He's had only a handful of starts but I don't think they're much better than him, a bit more experienced perhaps. But he's an improver and David said he felt improved at the workouts last Saturday."
Race 2: Just Wing It
"Andre's keen on him - he could have driven the other horse - so we'll see what sort of a judge he is. I've been very happy with him in the last few weeks - he's pacing a lot better."
Race 5: Sir Tiger
"He's done a great job so far but he's jumping up in class and he'll be up against it from now on, especially from that second row draw. He just lacks a yard of speed."
Race 7: The Empress
"She'll go well again and just needs some luck from the inside second row. There's not a lot between her and Bettor My Dreamz. She's a lovely mare."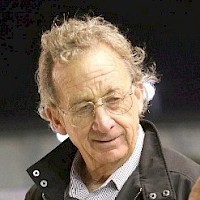 Ray's comments
Saturday night at Melton
Race 8: Perfect Stride
11pm NZ time
"I'm confident he'll go well. I couldn't say I'm overly confident he'll beat them but all things being fair and equal I think he'll be right there. He's certainly ready to go. His work this morning was super and he's really feeling good."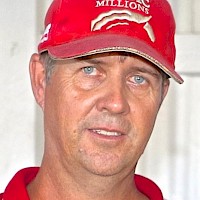 Al's comments
Saturday night at Albion Park
Race 6: Northview Hustler
9.40pm NZ time
"It's only an eight horse field and he should get a great trip behind the leader. It was only (lack of) fitness that got him last week but he should be winning this week."