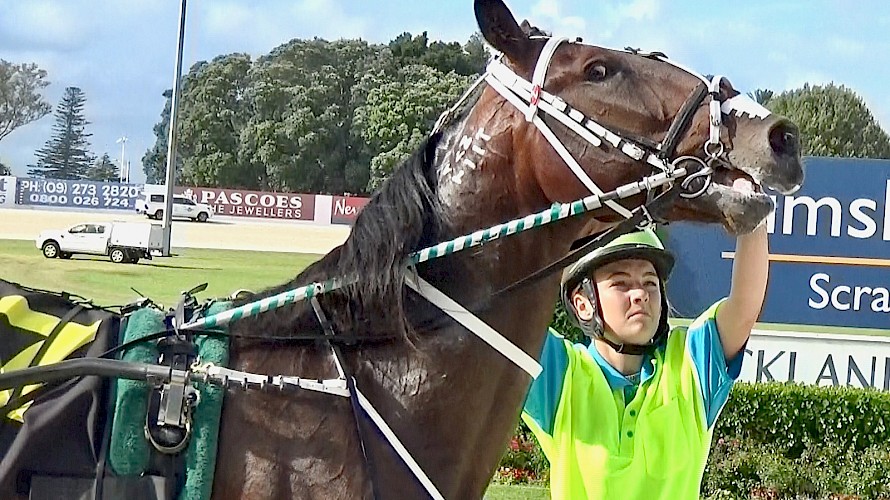 At long last, Sir Tiger gets a good draw on Thursday - and just watch Zac use it
Lincoln Farms' top two Young Guns might be missing but Sir Tiger's long overdue luck with the barrier draw could still see it capture the north's first Sires' Stakes heat at Cambridge on Thursday night.
Neither of trainer Ray Green's crack two-year-olds Line Up or Perfect Stride will be seen in action for a while after recent setbacks.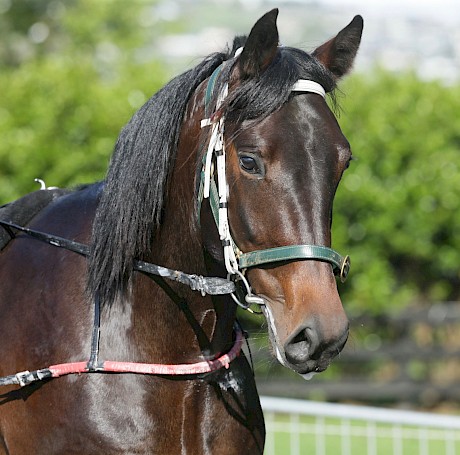 Line Up … soreness prompted two months rest.Line Up was having growing pains and is enjoying two months in the paddock while Perfect Stride was given a month off to completely get over a virus and has been back in work for only a week and a half.
But in Mr Reliable Sir Tiger, Green has a worthy backup, especially now he has drawn the pole for the 1700 metre dash.
The Sir Lincoln colt's record of three placings from seven starts would have read a lot better had he not been plagued by impossibly wide draws and forced to do too much work.
In seven starts Sir Tiger has drawn 7, 6, 7, 2, 8, 9 and 8. And he made the most of his only good draw when best of the rest behind his super impressive stablemate Line Up.
Typical of his bad luck, he started from the outside of the gate in the Young Guns Final, was hampered early, forced to race wide before finding the death seat 1100 metres out, then all but wiped out by an errant running Virgil in the run home.
Inside second row draws are usually the kiss of death but for Sir Tiger it was almost a godsend two starts back. Following out stablemate Hilary Barry then racing three deep, he mounted the fastest last quarter of 27.7 up the passing lane to run third to pacemaker Bad To The Bone and Eagle Watch.
Against older maiden opposition last week, it was back to normal transmission as Sir Tiger was again stuck on the outside of the gate.
And this time it all went bad turning into the home straight after 400 metres when driver Zachary Butcher tried to restrain him from three wide into the running line.
Pacing too keenly and resenting the brakes being applied, Sir Tiger went roughly and broke for about nine strides before settling, not something he'd done before.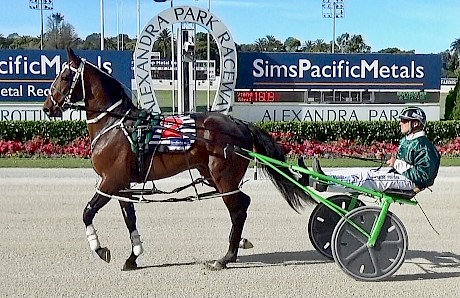 Sir Tiger … over-raced in blinkers last week."We had blinkers on him for the first time and he just over-raced,'' says Green. "They're coming off this week.
"Zac might have been better to let him stride along last week instead of being cute. He's not really a sit and sprint horse.''
More a rolling type, lacking a yard of high speed, Green sees the pole draw as a huge benefit to Sir Tiger on Thursday.
Butcher was behind Bad To The Bone at Auckland two starts back but sticks with Sir Tiger this time and will unquestionably be out to hold the lead from gate release.
And the way the horse finished last week for fifth, after being forced four wide round the home bend and running only 4.4 lengths from winner Eyespywithmylittleye, augurs well for Thursday night when he is back to his own age group.
Our runners this week:
How our trainers rate them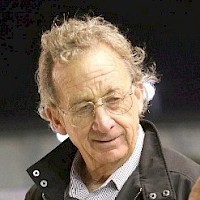 Ray's comments
Friday night at Auckland
Race 2: Bettor My Dreamz
"I think he's a chance from the draw. He's had only a handful of starts but I don't think they're much better than him, a bit more experienced perhaps. But he's an improver and David said he felt improved at the workouts last Saturday."
Race 2: Just Wing It
"Andre's keen on him - he could have driven the other horse - so we'll see what sort of a judge he is. I've been very happy with him in the last few weeks - he's pacing a lot better."
Race 5: Sir Tiger
"He's done a great job so far but he's jumping up in class and he'll be up against it from now on, especially from that second row draw. He just lacks a yard of speed."
Race 7: The Empress
"She'll go well again and just needs some luck from the inside second row. There's not a lot between her and Bettor My Dreamz. She's a lovely mare."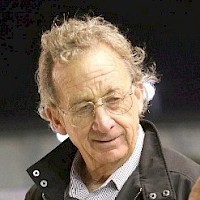 Ray's comments
Saturday night at Melton
Race 8: Perfect Stride
11pm NZ time
"I'm confident he'll go well. I couldn't say I'm overly confident he'll beat them but all things being fair and equal I think he'll be right there. He's certainly ready to go. His work this morning was super and he's really feeling good."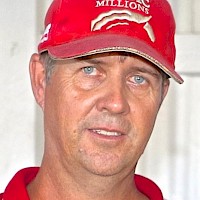 Al's comments
Saturday night at Albion Park
Race 6: Northview Hustler
9.40pm NZ time
"It's only an eight horse field and he should get a great trip behind the leader. It was only (lack of) fitness that got him last week but he should be winning this week."