Auckland and Addington harness get $8500 minimums but elsewhere it's down to $7000
The minimum stake for harness meetings at Auckland and Addington on Fridays will be $8500 until the end of the season.
But elsewhere, at Cambridge, Invercargill and Sundays at Addington, the prizemoney will drop to a minimum of $7000.
Two of the higher class races at Auckland and Addington Friday meetings will be run for $12,000.
In revealing the stakes structure for the meetings scheduled from May 29 to July 31, Harness Racing New Zealand said the stakes reflect the significant challenges that all racing codes and RITA have faced due to the COVID-19 pandemic.
"It is important to compare the stakes to the same period last year, when our industry meetings are generally running at lower levels, with no premier or feature racing (outside the Harness Jewels)."
"HRNZ has had no indication from RITA on proposed funding levels for the 2020-21 season and the stakes levels for this period should in no way be taken as an indication on what next season's stakes may look like."
All meetings through to the end of the season will be largely run on an open nominations basis, with fields selected to maximise wagering.
"It is important to note that the RITA funding is contingent on harness racing running the total scheduled number of races.
"The aim is to maintain field sizes at pre COVID-19 levels. The information provided by trainers suggests there will be a sizeable pool of fit horses available at the resumption of racing, which may create opportunities for extra races to be run and/or extra meetings added to the schedule."
Jamie Mackinnon … "$8500 is a reasonable start."Auckland Trotting Club vice president Jamie Mackinnon said the stake set wasn't as bad as he thought it might be.
"We've been preparing ourselves for the worst and I know people were talking about $5000 stakes which would have been dreadful.
"In my mind I was thinking $8000 to $10,000 would be acceptable when we're not in full flight. We know RITA is broke so we couldn't expect a lot more.
"You can't get too excited about $8500 minimum stakes but it's a reasonable start."
Mackinnon said Auckland was still committed to offering higher stakes and "in time when the club is properly sorted we still aim to do that."
Before the COVID-19 lockdown stakes at Auckland were mostly set at $20,000 or $15,000 for lower class events.
Our runners this week:
How our trainer rates them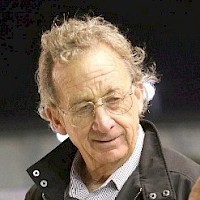 Ray's comments
Wednesday night at Auckland
Race 1: Apieceoflou
6.11pm
"He's really only in the field to get experience. He's not up to the other two at this stage. He's a big, slow maturing horse. He keeps improving without being spectacular but he's a real trier."
Race 1: Captain Nemo
6.11pm
"He's been going well at the workouts without winning. He and Franco Nandor are both nice colts and I expect them to develop into tidy three-year-olds."
Race 1: Franco Nandor
6.11pm
"He's won his last two workouts but has a tricky draw and there are a couple of others in the race who go well. He'll definitely improve with the outing."
Race 4: American Dealer
7.36pm
"I like him as a horse and he's likely to take the most improvement out of his latest trial because of his temperament. He's a laid back individual and looks the best of our lot."
Race 4: Larry Lincoln
7.36pm
"Larry's very fast and he's as forward as the other fella but I don't know how tough he is yet. The draw's a bit tricky."
Race 4: Man Of Action
7.36pm
"He trialled super last Friday and never goes a bad race. We chucked him in the deep end with the bear cats in his last few runs and I think he'll go well in this field. He's on the up and is a much stronger horse now."
Race 7: Copy That
8.56pm
"He's the class horse of the field but he won't be on top of his game yet. I'll be instructing Maurice not to send him on a mission, especially as it's over 2700 metres. He'll still go well but I'm not expecting him to just line up and win. I couldn't label him first-up."