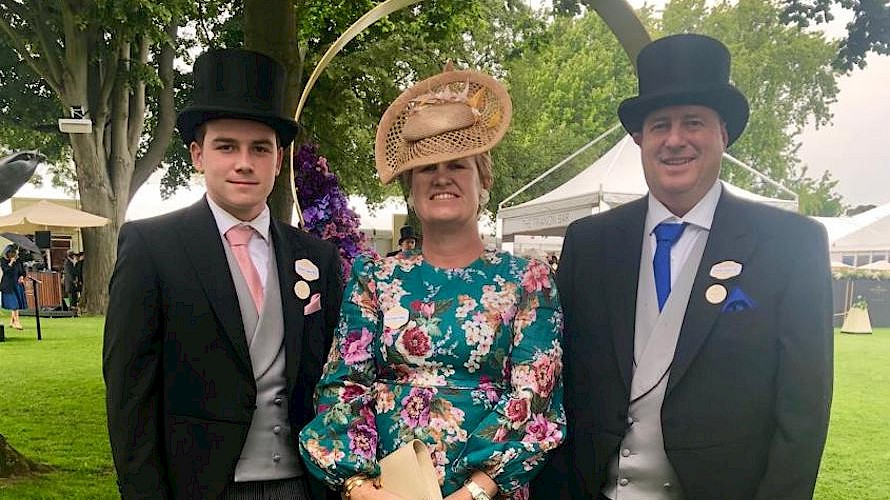 Auckland women jet into Singapore - but Stephen's away with the jet set in England
Trainer Stephen Gray won't be in Singapore to welcome the visiting Excell syndicate but he's confident their horse Rock Me Easy will run well tonight.
While Christine Stuart and seven of her fellow women, all originally from Hunua, are making a weekend of it in Singapore to check out Rock Me Easy and the two other horses they bought into last year, Cru Bourgeois and Miracle Time, Gray is back in England overseeing the preparation of his S$2 million earner Lim's Cruiser.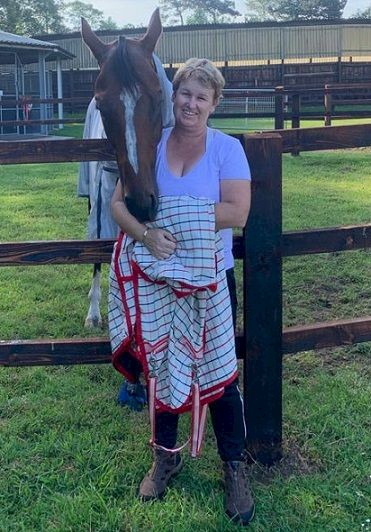 Bridget Gray with Lim's Cruiser at Newmarket in England.The two-time Singapore sprint champion, who finished eighth in the £600,000 Diamond Jubilee Stakes at Royal Ascot last month, gets a second crack on the world stage in Saturday's £500,000 July Cup at Newmarket.
"He's done really well and has probably improved two or three lengths since Royal Ascot," says Gray. "But he'd need to improve five lengths to win."
Gray can see a good five lengths improvement in Rock Me Easy as well on his dismal last placing at Kranji on June 14.
"I was very disappointed in the way he was ridden last time, the jockey was much too vigorous and hunted him out instead of letting him relax and get his breathing right.
"He'll be ridden a lot better tonight, much more quietly, and I'll be disappointed if he doesn't go well. He'll be finding the line."
Gray has enlisted the service of talented apprentice Simon Kok who will claim down to 52 kilos.
"The three kilo claim will be a massive help and Simon rides as well as most jockeys up here."
Gray says he's at last seeing signs that Rock Me Easy is starting to drop the bit and relax on the track.
"He's always been weak and a worrier, a typical Road To Rock, and was all over the place. But he's improved a lot and when we get him over more ground he should run better."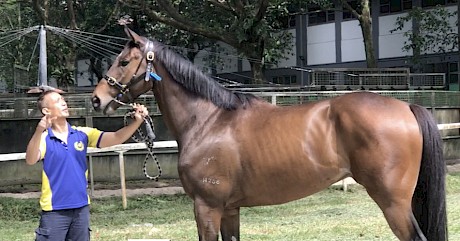 Rock Me Easy … will be ridden more quietly tonight.That said, Gray doesn't believe Rock Me Easy will beat his stablemate Bencoolen who will settle in a more forward position.
The second race jumps at 10.50pm NZ time.
Gray also lines up Pratt Street in last race at 2.20am NZ time, in just his second run for Copper Belt stables.
"He blew out in his first run and I'm pleased to be getting back onto the grass.
"But he needs another run and with a lot of speed in the race I don't think he can win.
"He'll be perfect next time on a long course 1400 metres."
A former bleeder when with Bruce Marsh, Gray says Pratt Street has come up well and, while the winner of only two of his 32 starts, he has more left in him.
Australian Ben Thompson takes the ride and will jump from gate 12.