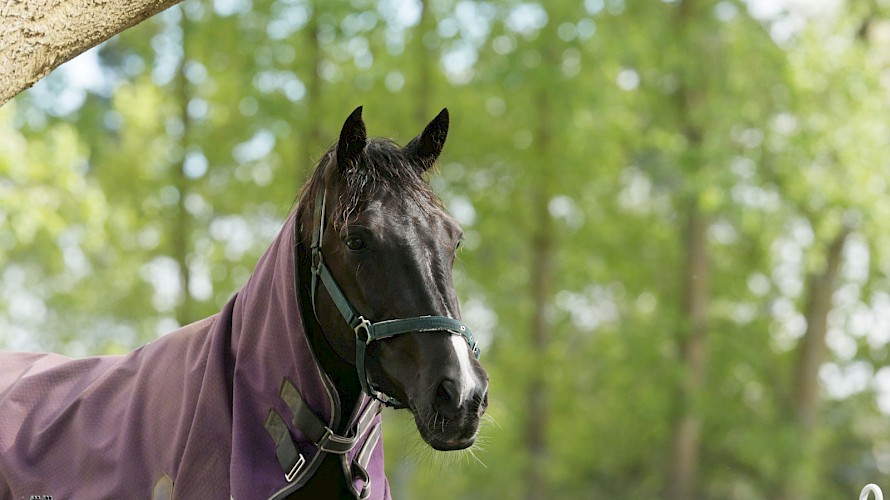 Barnes: Trojan Banner feels like he can string the wins together quite quickly
Queensland trainer Al Barnes will wind the screw a turn with Trojan Banner tomorrow, stepping him out in a trial at Albion Park.
Barnes has nursed the Lincoln Farms-owned three-year-old through a virus which he contracted soon after arriving from New Zealand early last month.
And he says the horse, while slow to get over the illness, has been doing well in his recent training and is close to racing trim.
"I'll give him a quiet trial over a mile on Friday to see where he's at and give him a look round Albion Park,'' says Barnes.
"He needs one hit-out before we get serious with him and if he's ready to go he can run in a three-year-old race on Tuesday week.''
The 1660 metre event, which carries a stake of $7860, would hopefully be the first of many wins for the horse, he says.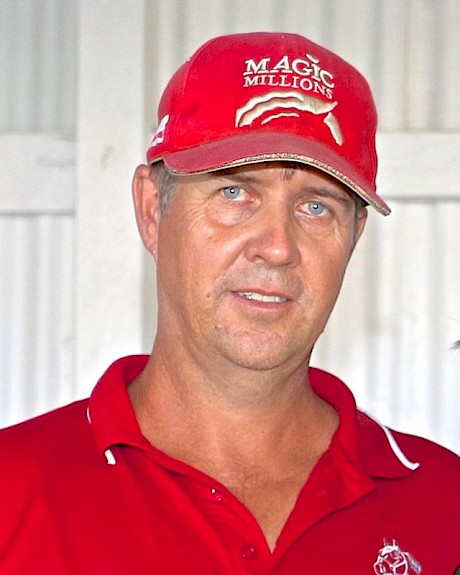 Al Barnes … believes Trojan Banner can go through the grades in a rush."He should be able to string four or five wins together quite quickly. There are a couple of handy three-year-olds here but nothing better than him.
"I think he'll be one of the main players come derby time.''
Trojan Banner's long term aim is the A$75,540 Queensland Derby at Albion Park on July 20.
"Hopefully we can run him through the grades, get his confidence up, and then give him a couple of weeks off before getting him ready for the derby.''
That news will be greeted warmly by the New Zealand partnership which still races Trojan Banner, who won three of his 18 races here but never quite lived up to expectations.
The second of Barnes' recent Lincoln Farms imports, Lincoln's Girl, is a couple of weeks behind Trojan Banner, having arrived with only eight weeks jogging behind her and also set back by a virus.
"She looks super and is getting through her fast work now.''
Barnes continues to be delighted with Lincoln Road, whom he bought in a package deal with Blue Glory last year.
The Sir Lincoln gelding has won seven of his 12 starts for Barnes and was a certainty beaten when third last time on March 2, carted out the back before steaming home wide out to be beaten less than two metres.
"To finish that close was amazing,'' says Barnes.
Barnes fancies the chances of Blue Glory, who races in Australia as Miss Blue Glory, in the opening race at Albion Park tomorrow at 4.17pm.
"She's over all her problems now and is doing really well.
"She had issues with her joints, her knees, stifles and problems with her feet.
"We couldn't get her pacing for a while but once we got her feet right, she was away.
"When I put the hoof testers on her I got a big reaction so I changed her shoes to take the jar out of her feet and now she can run halves in 55.
"She's a tiny little filly and you wouldn't think she could run times like that but I think she'll be a class above them tomorrow.''
Miss Blue Glory, who has only four rivals tomorrow, breezed to win three starts back and has been placed twice since.
Our runners this week:
How our trainers rate them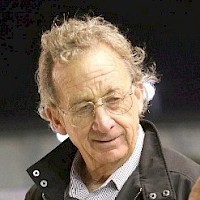 Ray's comments
Friday night at Auckland
Race 2: Bettor My Dreamz
"I think he's a chance from the draw. He's had only a handful of starts but I don't think they're much better than him, a bit more experienced perhaps. But he's an improver and David said he felt improved at the workouts last Saturday."
Race 2: Just Wing It
"Andre's keen on him - he could have driven the other horse - so we'll see what sort of a judge he is. I've been very happy with him in the last few weeks - he's pacing a lot better."
Race 5: Sir Tiger
"He's done a great job so far but he's jumping up in class and he'll be up against it from now on, especially from that second row draw. He just lacks a yard of speed."
Race 7: The Empress
"She'll go well again and just needs some luck from the inside second row. There's not a lot between her and Bettor My Dreamz. She's a lovely mare."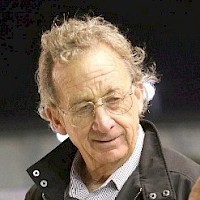 Ray's comments
Saturday night at Melton
Race 8: Perfect Stride
11pm NZ time
"I'm confident he'll go well. I couldn't say I'm overly confident he'll beat them but all things being fair and equal I think he'll be right there. He's certainly ready to go. His work this morning was super and he's really feeling good."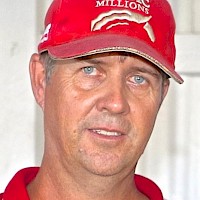 Al's comments
Saturday night at Albion Park
Race 6: Northview Hustler
9.40pm NZ time
"It's only an eight horse field and he should get a great trip behind the leader. It was only (lack of) fitness that got him last week but he should be winning this week."