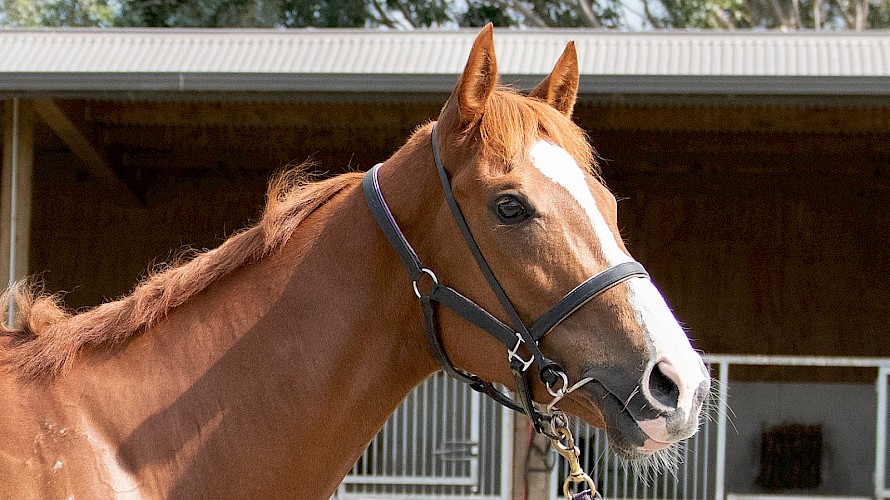 Barrier blanket should spell sweet Dreams at New Plymouth
Trainer Lisa Latta is hoping that with the use of a barrier blanket we'll see the best of Dreams Of Platinum at New Plymouth on Friday.
The form line of 7865 does little to inspire confidence in the four-year-old's chances in the third race.
But from gate two, over the short 1000 metre trip, Latta says rider Leah Hemi only has to get Dreams Of Platinum away on terms with her rivals to get some of the money.
"She's been rearing as the gates open and missing the kick,'' says Latta. "But she's got good speed and if she can get away she'll possie up right on the pace.
"Sprinting is right up her alley.''
The barrier blanket, which is put over the horse before it enters the gates, has a calming effect on nervous animals, simulating being rugged up for the night.
Renowned horse whisperer Monty Roberts is credited with introducing the blanket which is attached to the barriers and remains behind when the horse jumps away.
The device was used by champion sprinter Black Caviar during much of her unbeaten 25 start career.
Dreams Of Platinum won't be hindered by any forecasted rain - her sole win came in heavy 11 conditions.
Lincoln Farms' only other runner at Taranaki is the Redwood three-year-old Platinum Invador in the sixth race.
He has the disadvantage of drawing gate 14 so will have to go back from the start.
And being bred to stay, Latta says she'll be happy to just see him running on - "If he could weigh in I'd be rapt.''
Platinum Invador, who is still immature, ran fourth in his only start at Awapuni in July on a wet track.
Our runners this week:
How our trainers rate them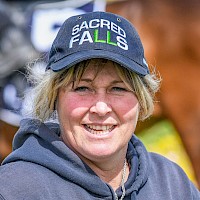 Lisa's comments
Wednesday at Hastings
Race 5 & 7: Platinum Appeal
"She hasn't been 100% in her action in the last three or four days and we have some foot issues to sort out. She won't be running. We'll wait for Palmy next week.''
Race 6: Authentic Charm
"I have chosen to back her up as this will be one of the last good tracks we will get - it's a dead 4 today. We've got the in-form Zinjete Moki who claims 2kg down to 54.5kg. She meets a small line-up and this looks like a nice race for her in her last run for the season.''
Race 8: Lincoln's Gal
"She has come through her last start at Woodville very well. She beat herself that day when she missed the kick and ran home very well. With the rating 65 having being split, it means she meets a small but even field. From the good draw Jonathan Riddell should be able to possie up and be right in the finish.''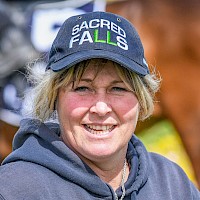 Lisa's comments
Saturday at Trentham
Race 7: Platinum Rapper
"She galloped really well on Thursday and has progressed very well since her last run. The big, roomy track suits her and the conditions won't worry her so I'm confident she's a big chance."
Race 8: Lincoln Fury
"I don't want the track too heavy for him. I'll wait until race morning to see how it is and what's scratched but we may wait for Wanganui next Saturday. His work has been good but he just may be coming to the end of his preparation.''
Lincoln light
News in brief
GREEN FIBRILLATES: Lincoln Green had an atrial fibrillation at Otaki on Thursday and will need a vet clearance before racing again. The horse raced keenly early but gave ground quickly near the 600 metre mark and rider Robbie Hannam did not persevere with him in the run home when he suspected there was something amiss.