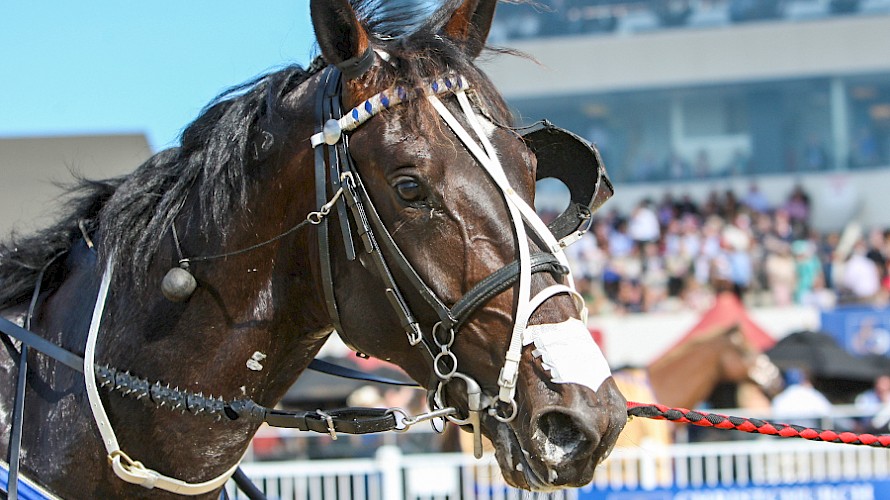 Bettor My Dreamz has turned the corner and is Ray's 'most likely to succeed' on Friday night
The race is packed with chances but Bettor My Dreamz is the big improver at Auckland on Friday night, says trainer Ray Green.
Lincoln Farms' Pukekohe trainer lines up Bettor My Dreamz and the in-form The Empress in the fifth race, both for Australian owner Merv Butterworth, but he leans to his newest recruit.
"He's turned the corner now - it just took a while to get him organised."
Bettor My Dreamz came north from Southland where he was well underdone when he resumed from a seven month spell at Invercargill on June 8.
And Green found he needed plenty more work to get him conditioned after he blew out in his first look at the Park on July 26.
But last Saturday's workout at Pukekohe showed he had the now four-year-old much better primed when he came from the back of the field with a strong run that carried him into second behind The Lone Ranger.
Bettor My Dreamz won two of his four starts for Mark Pardon and Natalie Rasmussen last year and Green says he is a nice pacer with plenty ahead of him.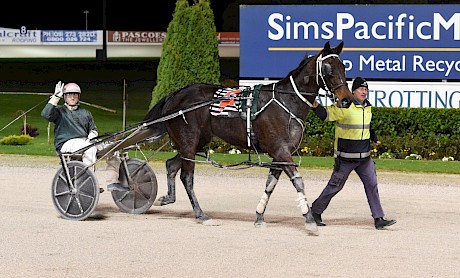 The Empress … two wins and two seconds from four starts in Auckland. PHOTO: Joel Gillan/Race Images.He says The Empress should go a bit further too, her northern record two wins and two seconds from only four starts.
"She's a lovely mare who has been very honest and it's just a question of whether she'll get the right trip from four, that's the key."
The Empress faces similar opposition to the field she beat last start when she was too good for Young Conqueror in 2:42.1 after getting a perfect one-one sit.
Green says he won't be holding his breath when The Bull Pen tackles much higher rated rivals in the seventh race.
By far the lowest rated in the 63 to 92 event, he has drawn two, an advantage in the 2700 metre stand.
But he would need to begin far more cleanly than he has lately to be a contender. Last time he scrambled soon after the start, losing his advantage, and at the workouts last Saturday he also galloped soon after the tape released.
"We should rectify that with hopple shorteners in this time," says Green. "And he's not completely out of it. Zac thought if he hadn't made that mistake on the first corner last time he'd have been in the money."
Three starts back The Bull Pen ran third to The Devils Own and Juice Brogden in the Winter Cup, also a 2700 metre stand.
Double Or Nothing and Hampton Banner give Green a strong hand in the eighth race where the Barry Purdon debutant Henry Hu is the one to beat from the pole.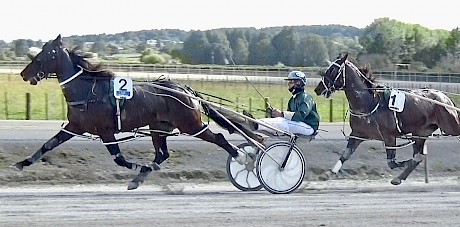 Double Or Nothing … consistent but again lacked a killer punch at the workouts.Double Or Nothing hasn't won in his nine starts but with six placings and $18,260 in the bank you couldn't say he's been a total disappointment.
It took the speedy Mighty Looee to beat him last start, when they scooted home in 56.6 and 28.7, and he is certain to be in the party again, though he again lacked the killer punch at the workouts last Saturday.
"I'm hoping he'll get the job done this week. There are a few unknowns in the race but you cannot fault his form line."
Green was plenty happy with Hampton Banner's debut run at Cambridge last week, even though he was collared late by a sweeping run from Red Atom.
"I thought he ran a good race - not many do what he did first-up. He hasn't put his hand up to being a derby colt yet but he'll win a race or two."
Our runners this week:
How our trainers rate them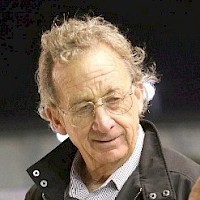 Ray's comments
Thursday night at Cambridge
Race 6: Double Or Nothing
"He's got very good gate speed and from the draw is definitely an each way chance. It's a huge drop in class for him."
Race 8 : Lindi Lincoln
"We found she had a virus last time and treated her. She may need the run but she should get an economical run and will go a good race."
Friday night at Auckland
Race 3: Hampton Banner
"He won well last time but, while he's an improver, he has yet to meet a field of this quality so is just on the watch list."
Race 3: Line Up
"He trialled up very well at the weekend and is in good shape. But he'll have to go back at the start from eight so will need luck."
Race 3: Copy That
"He's at the mercy of the one in front of him. But if Cloud Break leaves fast (as he can), he could get a nice drag along. He was very good at the workouts and I'm very happy with him."
Race 4: The Empress
"I've thrown her in the deep end but she has a bit of gate speed so should be able to stay handy from one. If she can finish in the first four of five I'll be very pleased."
Race 5: Ace Commander
"He never got a crack at them last week - Blair (Orange) had to virtually stand him on his ear in the home straight and said afterwards he thought he could have been right in it. He's been feeling good this week and will go well with the right trip."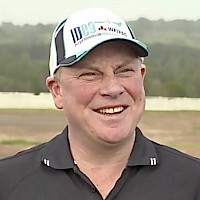 Ants' comments
Saturday night at Cranbourne
Race 7: Make Way
11.37pm NZ time
"It's going to be a hard race for him to win - he's only a four-year-old who's the new kid on the block - and he's never been against these horses before, some of whom are already racing on the Grand Circuit. But I'm hopeful he'll be competitive and, with the right trip, it wouldn't surprise me if he was right there at the finish."