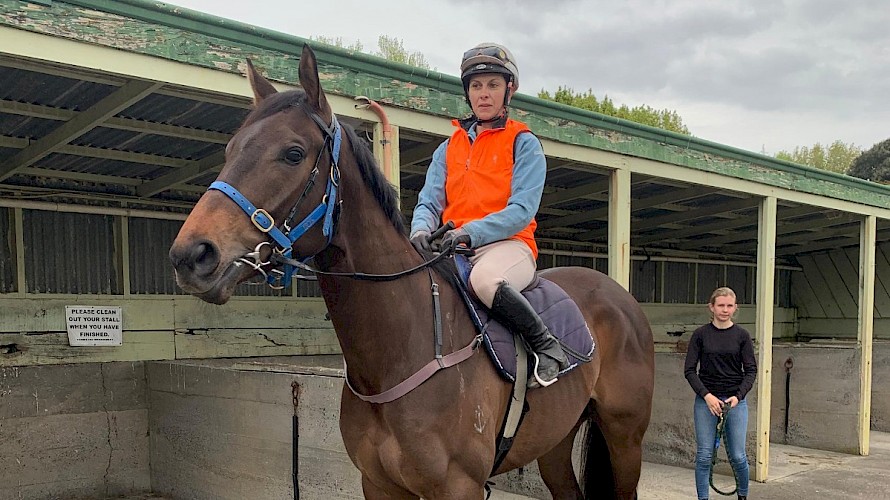 Big boy Diesel shows he's ready to race - watch him eat up the heavy Avondale track
In Lincoln Springs, trainer Nigel Tiley knows he has a fit horse, who can gallop, and best of all he is now pretty sure he will behave in the gates when he debuts at Avondale on Friday.
The giant three-year-old, who weighs 586kg and carries the stable name Diesel, proved difficult to load in his early trials but Tiley has worked through the problem and on Monday the horse showed he'd learned plenty in recent weeks when he behaved perfectly in a final test jumpout at Pukekohe.
"He was very well behaved," says Tiley. "I didn't put the blinkers on him but sent them round to the start just in case."
Tiley needn't have worried as starter Brendan "Scooter" Sargent reported that as soon as the guide ropes were put up, Lincoln Springs went straight into his stall for rider Sam Spratt.
"He did very well as one went off in the gates beside him, and had to be late scratched, but it didn't worry him at all. Sam said he was fine."
Lincoln Springs was never put under any pressure in the running, cruising home for third.
"He was only there to make sure he went into the gates, to give me peace of mind that he'd behave himself after I upped the protein in his feed, and he seemed to handle everything very well.
"I'll put the blinkers on at Avondale as I've noticed he's not nearly as sharp without them."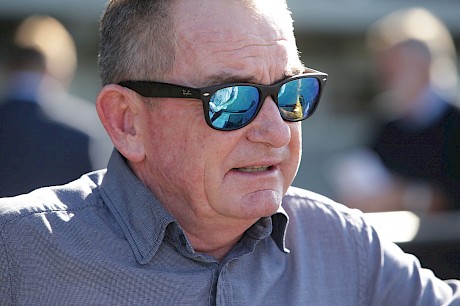 Nigel Tiley … "He's a fit horse and we know he can gallop."Tiley admits he's going into Friday's debut with an open mind on how well Lincoln Springs might perform.
"He's a fit horse - he's been in work for some time - and we know he can gallop. He's going to improve with the run but I definitely know he's learned a lot with the education he's had in the last four or five weeks.
"So it's fingers crossed he gets the right run and we'll see what he can do."
Tiley was buoyed into thinking Lincoln Springs could be something special when, on a low protein diet to keep him calm, he all but won a trial at Avondale on October 1, and showed no signs of wanting to be pulled up after the line.
The powerful Foxwedge gelding has handled very wet footing in all his work so should plough through the heavy 10 ground on Friday for rider Michael McNab.
Tiley says there's not a lot between Lincoln Springs and stablemate Amusez Moi who has also drawn wide but has the advantage of raceday experience.
"He won a couple of trials very easily and went a good race for sixth at Ellerslie where he just got a bit lost in the wide open races.
"It will be interesting to see them against each other to see how they fare."
Tiley has decided to rest Lincoln Thunder, who didn't race at Te Aroha yesterday after the meeting was abandoned.
"That run at Ruakaka obviously took a lot out of him and he's spending half the day lying down so he's obviously going through a growing stage.
"I'll give him a month off and bring him back when the tracks have improved."