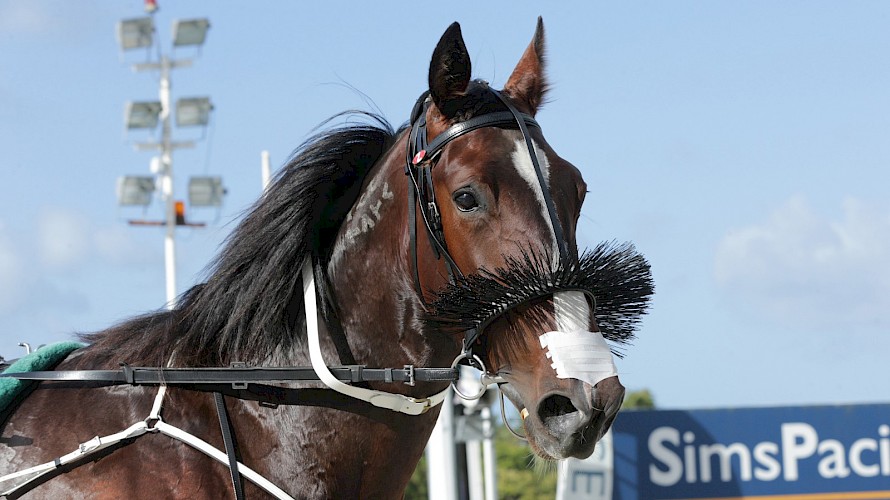 Big drop in class for bridesmaid Double Or Nothing at Cambridge on Thursday night
Trainer Ray Green calls him the best maiden in New Zealand and he's pretty confident Double Or Nothing can break his duck at Cambridge on Thursday night.
Placed in seven of his 10 starts at Alexandra Park, earning $19,460 in some of the best two-year-old company, Double Or Nothing meets a moderate bunch of maidens in the fifth race.
And, judging by the way he felt in training this morning Green believes the Sweet Lou gelding is ready to show his true worth.
"He trained really well today and felt a lot stronger to me.
"People are saying he's not genuine, and they could be right, but I'm not convinced. I think because he has so much ability we've expected too much of him.
"But he's just been a big weakling and has needed a bit of time to furnish into his frame. Hopefully now he's matured into a much stronger individual. That's the theory anyway, we'll see what transpires from here on in but I'll be very surprised if he doesn't go close.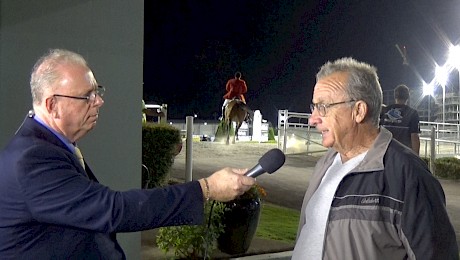 Trackside's Craig 'The Whale' Thompson interviews Double Or Nothing's trainer Ray Green."He should kill them really. He's a classy horse and is light years ahead of those on ability - it's a huge drop in class for him."
In his last start at Auckland on August 9, Double Or Nothing led from gate five soon after the start and still looked to be travelling well when challenged early in the run home by red hot favourite Henry Hu.
But, while he lost second only in the last few strides to Mumsie's Lad, Green thought he still should have run on better so he had the horse scoped immediately afterwards.
"I thought he was better than that and wondered if maybe he had bled. I just wanted to eliminate all possibilities. But all that they found was a little mucous in his throat so he's probably had a dose of a virus at some stage - it's been going round the whole area."
On his work this week Green believes the three-year-old is now over that and he doesn't believe the second row draw will disadvantage him too much.
"That won't worry him at all. He's a nice driving horse who can go forward or back, it won't matter to him."
In his two previous starts Double Or Nothing ran good seconds, chasing home talented types in Mighty Looee and Copy That.
Double Or Nothing is raced by Lincoln Farms' John and Lynne Street in partnership with long time gallops ally Neville McAlister, Rod and Sue Fleming and Bob Best.
Our runners this week:
How our trainers rate them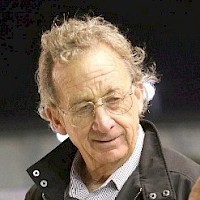 Ray's comments
Friday night at Cambridge
Race 6: Tommy Lincoln
7.51pm
"We're not holding our breath that's for sure. It's hard to predict what sort of trip he'll get from four the second row but he certainly won't be leading like last time and we'll be looking for a lot of luck."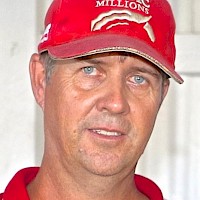 Al's comments
Friday night at Albion Park
Race 1: Double Or Nothing
9.19pm NZ time
"There'll be no lead for him with Nathan Dawson driving but we'll go forward anyway and park out. It's not worth taking a sit with him, he's not the greatest from behind. But he should earn another cheque."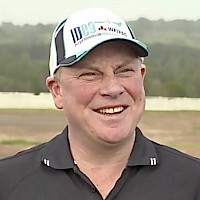 Ants' comments
Saturday night at Menangle
Race 6: Make Way
10.50pm NZ time
"It's going to be very hard for him from seven on the gate. I'll have to drive him cold, keep out of the early battles, and you never know … But whatever happens it's a big thrill for Sonya and the owners of Make Way to even make the field."