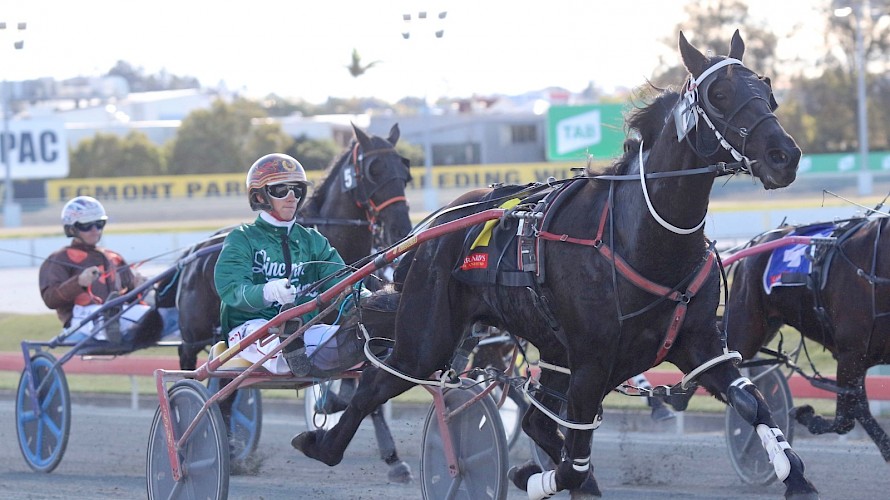 Big night for Al and Lincoln Farms - and our two big guns are just looking for a bit of luck
With six current or ex Lincoln Farms' pacers racing on one of the biggest nights of the year in Queensland, trainer Al Barnes says he'll be proud no matter where they finish.
Northview Hustler, Trojan Banner, Lincoln's Girl and Vasari are joined by former stablemates Lincoln Road and Miss Blue Glory on Saturday night, all realistically only place chances.
Barnes won't be losing any sleep over the two big guns of that sextet, Northview Hustler and Trojan Banner both drawn badly on the second row and only limbering up for their Grand Finals next week, the A$250,000 Blacks A Fake and A$100,000 Queensland Derby.
With the scratching of Sydney speedster Majordan, The Hustler moves in to two on the second row in the A$100,000 Sunshine Sprint and follows out race favourite Colt Thirty One.
But rather than helping Hustler, Barnes fears it will only make the job easier for the Queensland star who will gun for an early lead and could now escape any pressure.
Hustler is also unlikely to be able to follow through on Colt Thirty One's back, with Alta Orlando, who gets in off the ballot, set to get in the way in gate three.
"Luke (McCarthy) only has to get his wheel in front and we won't have enough room to burn through.
"I'm hoping Hustler can just get handy enough in the running line, be one-one or one-two, and then he'll be running on and claim his spot in the big one next week.
"We won't be the first one three wide from the 600, we'll be staying in and being patient, not killing him three wide. He can come out at the 200 or 300 and run on late. Then we can look forward to 2600 metres next week which will suit us a lot better.''
Trojan Banner has to overcome a bad draw in the South East Derby. PHOTO: Dan Costello.Barnes is hoping there will be a lot of early pressure in the A$31,000 South East Derby so Trojan Banner has a chance of getting into the action from four on the second line.
If his son Hayden can follow race favourite Self Assured throughout and track him into the race, Barnes believes he can run similar sectionals to the All Stars' unbeaten three-year-old.
"It could turn into a swooper's race and Trojan will be a good chaser. You can't fault his form - he's tough and has shown speed in all his seven wins - and in every race he's stuck his head out and wouldn't let them past him.
"He'll be competitive with the right trip and I think he's a top four chance. There are only five or six quality animals in the race and from the draw Lochinvar Art has got to be hardest to beat. The way Make Way's going he's got to be a really good show too."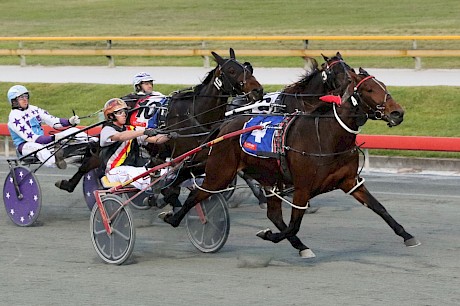 Lincoln's Girl will get every chance to earn a cheque from gate two in the Queensland Oaks. PHOTO: Dan Costello.Barnes knows Lincoln's Girl can't beat the Blue Army's Our Princess Tiffany in the A$100,000 Queensland Oaks but from the perfect two alley he's hoping she can get a cheque.
That's a lot more than Barnes was thinking a couple of months ago when Lincoln's Girl's racing manners were threatening to derail her over the Oaks trip.
"We won't be burning for the lead - that would only fire her up and over 2138 metres we don't want to be doing that.
"From that draw she can come out and be handy without doing any work and either get cover in the running line or sit quietly in the chair, which she's actually happier doing.
"She'll be running on, like last week, and I don't think it's an overly strong race now with Smart As Camm Be and Cheesy Fingers having gone amiss."
First runner out of the blocks, Vasari in the third race, will enjoy a big drop in class on last week when he ran a solid fourth to Trojan Banner and Air Time.
"I got a bit tangled up pushing and shoving with Air Time, and was going sideways for a while, but he ran on well and tried all the way to the line.
"He's going really well and will run top four again."

Vasari races at 7.52pm NZ time at Albion Park on Saturday night.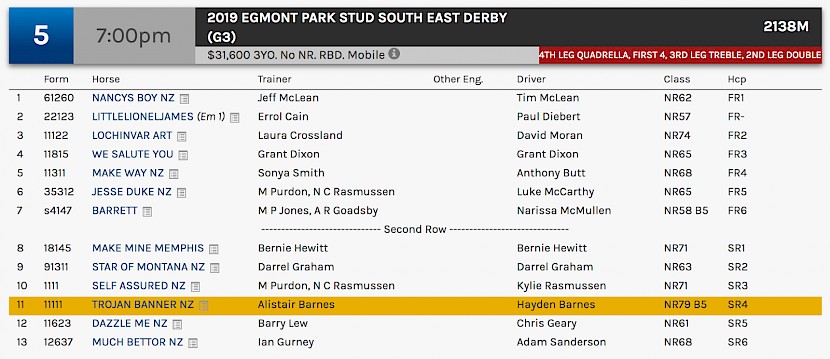 Trojan Banner races at 9pm NZ time at Albion Park on Saturday night.

Lincoln's Girl races at 9.33pm NZ time at Albion Park on Saturday night.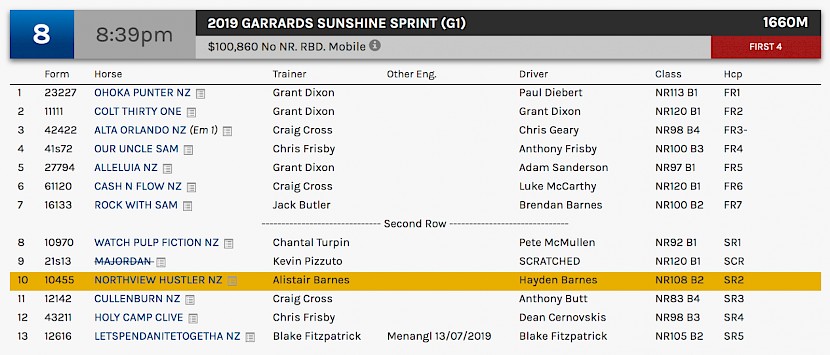 Northview Hustler races at 10.39pm NZ time at Albion Park on Saturday night.
Our runners this week
Friday night at Auckland
Sunday at Menangle
Make Way.