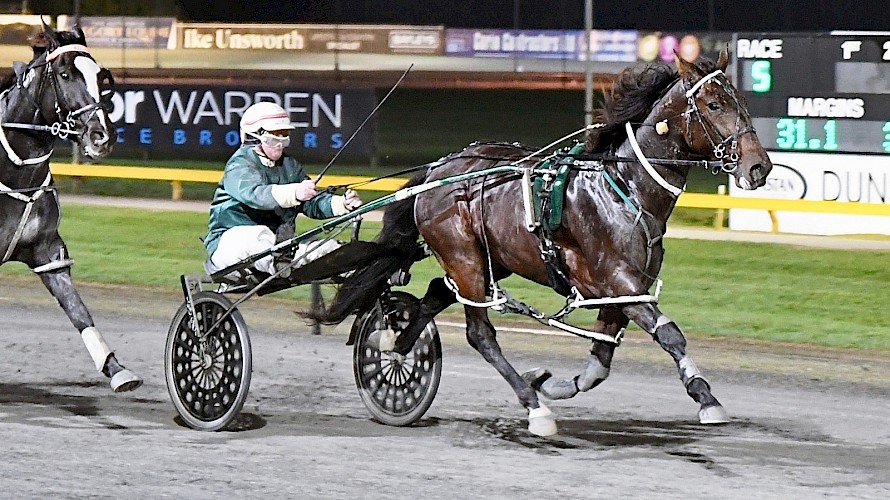 Bought over a few scotches, Colonel Lincoln is now the apple of Trevor and Matt's eyes
When leading owner Trevor Casey had a few drinks in Lincoln Farms' hospitality room at Alexandra Park a few weeks ago little did he know he'd leave with a share in one of the stable's most promising two-year-olds.
Casey and his Lone Star Alexandra Park restaurant manager Matt Hooper now share 10% of Friday night's Cambridge winner Colonel Lincoln, who signalled his promise with a sterling come-from-last maiden win.
And if the $200,000 sale-topping Bettor's Delight-Jessies Cullen colt keeps improving at his present rate, trainer Ray Green will set him on a path to the lucrative Sires' Stakes series.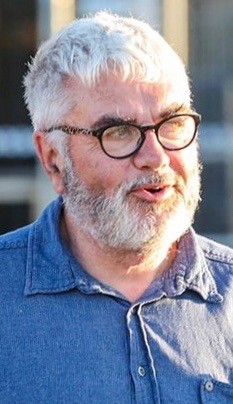 Trevor Casey … "I've always been keen on the horse.""I've always been keen on the horse," Casey said today. "I'd seen him go several times at the trials and I particularly remember him doing things wrong in one, and really flying home.
"John (Street) kindly allowed us to buy a share a few weeks ago and Matt was very happy with Friday night's win - though it's a shame it wasn't at Alexandra Park."
Hooper, who runs the popular Lone Star right alongside the 2200 metre starting point, had been a bit disappointed when his first horse with Lincoln Farms, Sugar Apple, was sold to Australia last November after winning at Cambridge, Casey said.
"He was a nice enough horse but we had to be guided by the trainer who thought he didn't have a big future here. We came out on the right side of him and it looks like we've got a better one in this fella."
Since leaving for New South Wales, Sugar Apple has won seven of his nine starts and A$54,000, but all on the state's country tracks.
"The Colonel gives me the impression he'll make a really good three-year-old. He's been slow learning but showed the ability to get around a field on Friday night.
"He should get better and better once he learns he's a racehorse."
McKendry's perfect drive
Both Casey and Green credited Maurice McKendry for "a perfect drive" nursing the colt early and, once balanced, looping the field to sit outside the leader.
"That's Maurice's forte," Green said. "He's brilliant at schooling young horses.
"Maurice likes him, he was quite complimentary, and says he feels like he'll be nice later on.
"He has done things wrong but the only way to work through that is to race him and he finally got round in one piece on Friday."
Green was taken by the way Colonel Lincoln toughed it out on Friday against older rivals, clocking a swift 2:43 for the 2200 metres.
"We'll see where he takes us over the next month or so. If he keeps improving, and we think he's good enough to take on the better ones, we'll point him in the direction of the Sires' Stakes."
In the meantime, Green is hoping the two-year-old race programmed for Auckland on June 26 attracts enough nominations.
"We'll have Colonel Lincoln, Lincoln River and Neptune, who I thought was super on debut last night."
Neptune, who was second last on the home turn, unleashed a withering burst to claim fourth behind Lieutenant Arden, stablemate Next To Me and Nemo Bandeira.
Casey is hoping Heaven High will also shape up as a Sires' Stakes prospect.
One of five Sky Major two-year-olds Casey has qualified, Heaven High is set to resume for Green in a couple of weeks.
On the verge of racing are two others, Sky Rocket for Kyle Marshall and Get Smart for Regan Todd.
Our runners this week:
How our trainers rate them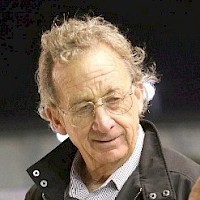 Ray's comments
Thursday night at Cambridge
Race 2: Next To Me
5.50pm
"He's starting to put it together and looks a serious chance. He's gone some nice races. He was entitled to run last there one night (when badly checked) and finished fourth so he's tough enough. He should get every chance from the draw."
Race 2: Whiz On Bye
5.50pm
"I don't think there's much between him and Next To Me. He's pacing much better now and he was quite good in the last of his three workouts. I hope they can both run in the money."
Race 3: Riverboy Ben
6.15pm
"The second row draw is awkward for him over only 1700 metres - obviously he'll get back. I think he's a horse who will need a trip and he's not likely to get one from there. He'll need to be lucky."
Race 7: Riverman Sam
7.55pm
"I think he's the best horse in the race and I don't see why he can't do it again. The 2200 metres won't worry him. He's no slug, he's got speed. I got him home in 27.2 when he won over 2700 metres."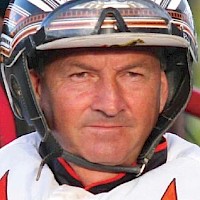 Mark Dux's comments
Friday at Albion Park
Race 6: Captain Nemo
6.07pm NZ time
"It's a pretty strong field - every bit as good as last week, maybe stronger - and while he's starting to get back to where he was, he's not quite there yet. We'll come out steady on, get into the running line, and play it by ear."
Saturday night at Albion Park
Race 1: Tommy Lincoln
7.15pm NZ time
"He's first emergency so I'll give him a week off to freshen up and then start again. I don't know whether he just had an off night last week or if the 26.6 first quarter played into it. That other horse was in our face the rest of the way too."