Bye bye Recco, we'll miss you, but Emilio's built a nice new home for you outside Sydney
Trainer Ray Green's on-again off-again love affair with Recco Lover is over.
The smart four-year-old will be on a plane to Sydney on Tuesday where he will continue his career under the wing of former champion American trainer Noel Daley.
Australian owner Emilio Rosati, who bought Recco Lover from Lincoln Farms in January, has been setting up a new training facility at Luddenham, on the outskirts of Sydney, and Recco Lover will be one of his first runners.
The state-of-the-art 52 ha property has a 1000 metre track, with its turns and camber designed on Sydney's main track Menangle, along with a sand track, water walker and 40 paddocks.
And it will be home to a burgeoning number of racehorses which Rosati is bringing together for Australian Daley who has returned from the States to be his private trainer.
One of the most successful trainers in America for the last 20 years, Daley trained 2570 winners of more than US$61 million, with his headline horse Mr Muscleman who bankrolled US$3.5 million.
Rosati has flown three racehorses back from the States to join his team - Blue Moon Stride, Mouska Stride and Breeders Crown trotting winner Lily Stride.
And Recco Lover will join them, his high on-speed ability expected to see him do well at Menangle.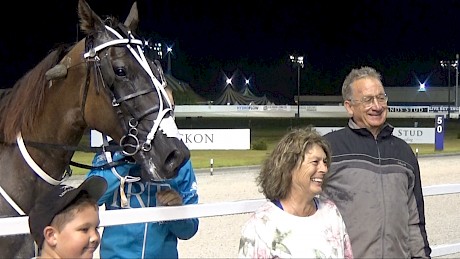 Trainer Ray Green, wife Debbie and enthusiastic helper Matthew Hjalmarsson after Recco Lover's last win.For Green, Recco Lover proved consistent from start to finish, with five wins and 11 placings from only 23 starts and $70,000 in earnings.
Green has always liked Recco Lover, who won two of his first five starts before going winless for 13 months when at times he began to doubt his initial rating of the horse.
When he finally broke the duck last November, running his rivals ragged in 2:40.2 for 2200 metres, it was because Green fitted him with blinds and removable defeaners.
"He has enormous ability but he's just such a blasé individual.''
"He's done some brilliant things, this horse,'' says Green. "His Sires Stakes performance was phenomenal.''
Fifth behind Chase Auckland in the New Zealand record-run 2017 Final at Addington, Recco Lover clocked the fastest sectional in the race, pacing his last 800 metres in 54.48 and that despite locking wheels and dragging third-placed Cullenburn over the line with him.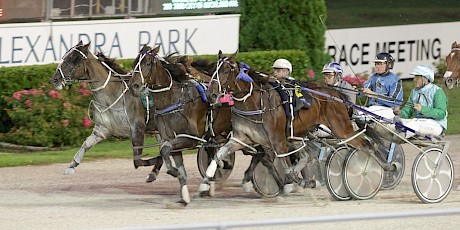 Recco Lover has really stepped up this season. He's pictured here challenging up the passing lane at Auckland, right up with Jack's Legend, On The Cards and Star Galleria in the City Of Auckland Free-for-all."I always said he had the ability to be a cups horse and I think he just needed time to grow and get stronger.
"His bones weren't hard enough and he had stress fractures as a young horse but we couldn't do much about that.
"He's definitely matured now and he's done a great job this time in, winning $39,000.''
In his last success in February, Recco Lover came off the back of hot favourite Mach Shard and reeled him in to score back-to-back Auckland wins.
Green will be sad to see the horse go, particularly as it leaves him with only one older racehorse Northview Hustler.
"But you can't get emotionally attached to them. It was inevitable that he would go eventually once Emilio got his trainer organised.
"And I'm sure he'll do well over there. Daley's credentials are pretty impressive.''
Before his sale, Recco Lover was raced with Lincoln Farms and its business manager Ian Middleton by a mainly South Island team which included Michael Brereton, Martin Letton, Kevin Bell, Denis James, Steve Beckett, Deane Hutchinson, Gerard Collins, Brian Rabbitt, his sister Margaret, and the late John Dias.
Our runners this week:
How our trainers rate them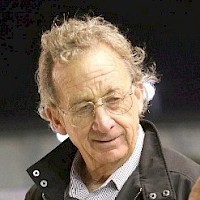 Ray's comments
Friday night at Cambridge
Race 6: Tommy Lincoln
7.51pm
"We're not holding our breath that's for sure. It's hard to predict what sort of trip he'll get from four the second row but he certainly won't be leading like last time and we'll be looking for a lot of luck."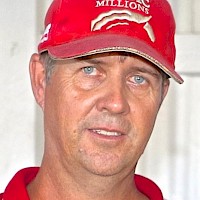 Al's comments
Friday night at Albion Park
Race 1: Double Or Nothing
9.19pm NZ time
"There'll be no lead for him with Nathan Dawson driving but we'll go forward anyway and park out. It's not worth taking a sit with him, he's not the greatest from behind. But he should earn another cheque."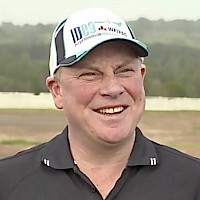 Ants' comments
Saturday night at Menangle
Race 6: Make Way
10.50pm NZ time
"It's going to be very hard for him from seven on the gate. I'll have to drive him cold, keep out of the early battles, and you never know … But whatever happens it's a big thrill for Sonya and the owners of Make Way to even make the field."