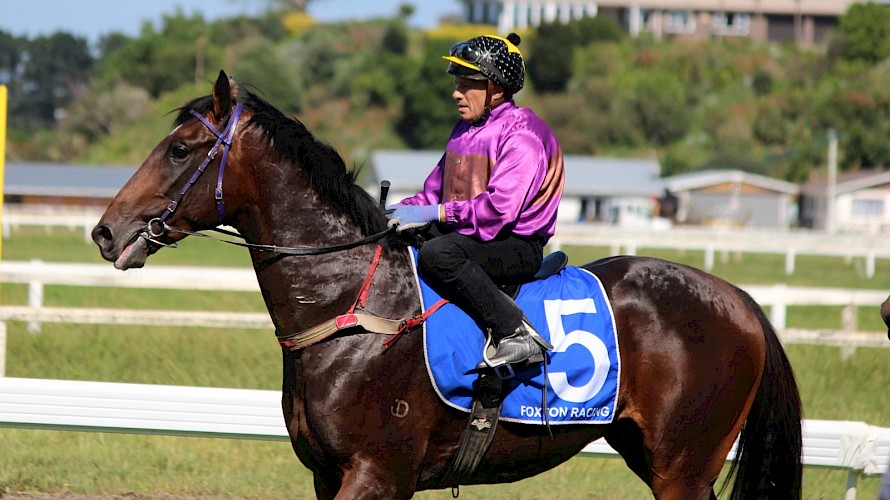 Coach Robbie has taught Lincoln Town the right moves - now watch him sink the goals
Just like any coach is proud of their team when they win, jockey Robbie Hannam says he'll be stoked if Lincoln Town can do the job at Trentham on Saturday.
For there was a time not so long ago when the Tavistock three-year-old was so timid and ignorant he could barely gallop.
"It's just like any sports person, whether it be tennis, cricket, rugby or netball, they have to believe in themselves," says Hannam. "I've just had to teach him to be more aggressive.''
That Lincoln Town will line up one of the favourites for the sixth race is in itself a wonder when you hear Hannam describe how useless the horse was only eight months ago.
"When I rode him in his first jumpout he wouldn't go forward when he jumped out of the gates. He wanted to wait for them then he wouldn't go past them. He just wouldn't gallop properly, he was like a big baby.''
After three trials last year, when he struggled to beat anything home, trainer Lisa Latta chucked Lincoln Town out into the paddock, despairing he'd ever make a racehorse.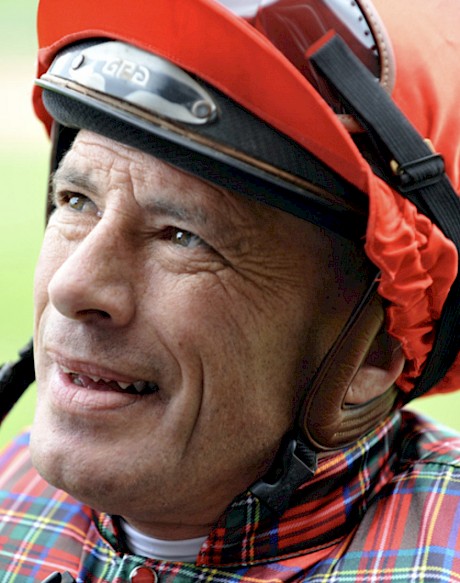 Robbie Hannam … Lincoln Town was like a big baby.But when he came back in earlier this year coach Hannam took off the kid gloves and really "woke him up" in his first jumpout.
"I made him do things he wasn't used to doing. I hunted him out and used a lot of force to make him get out in front.
"He won the jumpout and then when he had another one I did the same thing and he won again, a bit more impressively.''
Lincoln Town had turned the corner and when he went to the trials he knew what to do - he jumped and led, winning with his ears pricked, "while still looking around a bit."
So impressed by the horse's improvement, Hannam jumped off stablemate and favourite Lincoln Hanover to ride him when he debuted at Awapuni on May 18.
"And geez he tried hard,'' said Hannam of Lincoln Town's brave effort to dead-heat for second, just half a neck from winner Snowfall.
"He's still learning and is untapped. All the way he still felt like he had quite a bit there.
"I'm not saying he's a Group I winner but he has the potential to be pretty good.''
Hannam says it's been a team effort with Lincoln Town who still has a way to go - "in his trackwork now he still doesn't show he could be a good horse.
"He's a bit of a handful for Matt Ward, the boy who rides him in work every morning. He's a bit nervous around other horses and jumps around a bit.''
But Hannam quite fancies Lincoln Town's chances on Saturday.
"I've been through the field and there doesn't seem to be a lot of pace. Now that he's had raceday experience he should be a lot more switched on and he should comfortably get the lead or the trail.''
Hannam isn't worried that Lincoln Town has drawn the rails when Trentham will be a heavy 11.
"He's got enough speed now that we can use it. I can dictate whether we stay in or go out.
"The rail's out 10 metres already which is in the middle of the track, and that was the best place to be at the last meeting. But we'll know the pattern of the day by race six.''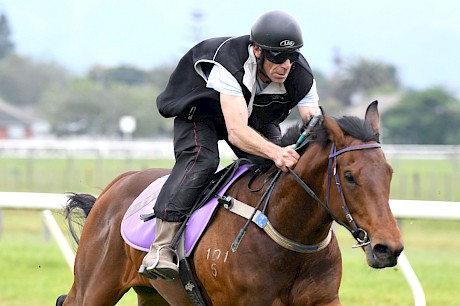 Platinum Spirit … will race in blinkers.Lincoln Farms' only other runner on the day, two-year-old Platinum Spirit in the fourth race, has also drawn the rails but Latta is still expecting an improved effort on his first-up seventh.
The track at Hastings was a dead 5 when the colt resumed on April 27 and Latta says he's been working much better in wet ground since, with blinkers on.
Apprentice Sam O'Malley will reduce Platinum Spirit's weight to 55.5kg.
"The one draw won't be ideal but, as long as he runs a better race, I will be happy.''
Our runners this week
Saturday at Ellerslie
Lincoln King.
Saturday at New Plymouth
Platinum Rapper.