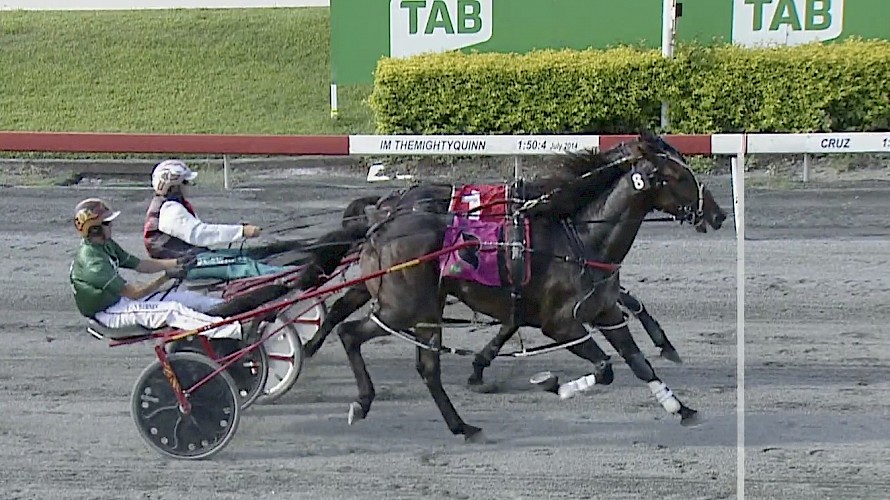 Consistent Bondi Shake gets up by a nose and earns quick backup on Saturday night
Bondi Shake extended a good run for trainer Al Barnes and Lincoln Farms when he got up in the last stride to win at Albion Park in Brisbane today.
And the effort has buoyed the stable's hopes for the improving three-year-old who will back up again on Saturday in a three-year-old race.
Everything went to script for Bondi Shake today with Hayden Barnes able to hold the back of pole runner Coppice who was driven up to keep the front into the first turn.
And when Coppice went for the doctor turning for home Bondi Shake was the only one able to stay with him, coming off his back into the stretch and finishing powerfully to score by a nose.
Al Barnes has no reservations about tackling a $A14,000 race on Saturday night, given how well the horse raced when last backed up so quickly.
"He went super last time we did this, and went better the second time he raced. He's tough and loves it. We don't work him hard at home.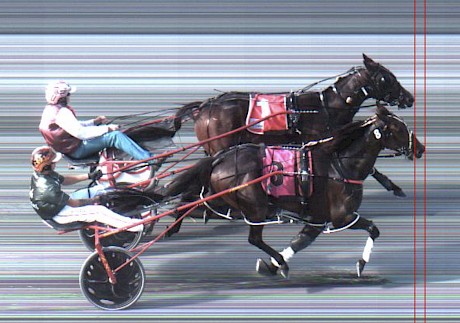 It's close but Bondi Shake has a clear margin."He's in a tough race on Saturday night but drawn four, he'll sit on the speed."
Barnes said interest had been shown in buying the horse who he believed had the ability to win plenty more in the next few seasons.
"He's missed a cheque only once in 13 starts with three wins, five seconds, three fourths and a fifth, and he's still only a rating 52.
"We know he doesn't ping, he needs to get out and unwind, but he's improving all the time."
Bondi Shake, who clocked a mile rate of 1:55.4 for the mobile 1660 metres, sprinted home in 56.1 and 27.8 and paid $3.60 to win.
He is raced by Lincoln Farms' owners John and Lynne Street and a big partnership comprising Bob Best, Merle Gradwell, Pat Gubb, Lance Myocevich, Steve Beckett, Kevin Bell, the Joeraeme Syndicate, Margaret Rabbitt and the Athenry Syndicate.
Barnes was also pleased with how Man Of Action trialled today, trailing the leader over 1660 metres, sprinting clear at the top of the straight and just run down in the last couple of strides by Jive in a 1:56 mile rate.
"He was beaten only a head and he was a run short."
Man Of Action has returned from a break in great order, says Barnes.
"He was just tired, racing on tired legs, but he looks big and solid again.
"He may race next week."
Our runners this week:
How our trainers rate them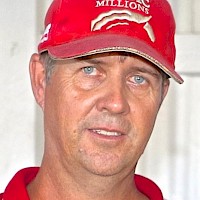 Al's comments
Tuesday at Albion Park
Race 7: Bondi Shake
7.03pm NZ time
"He's going really well and hasn't had much luck. This looks a good race for him, it's not overly strong. I rate him a top two chance. It's just a matter of whether he can wind up fast enough from behind the leader."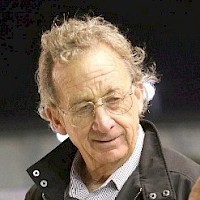 Ray's comments
Friday night at Auckland
Race 2: Captain Nemo
6.45pm
"He's not quite up to the best in there but he's honest enough. He'll go round and get a cheque."
Race 2: American Dealer
6.45pm
"He'll go a good race but it will improve him a lot. David was really happy with him at the workouts and didn't press him too hard. While he'll be better for the run it wouldn't surprise me in the slightest if he won."
Race 4: Smokinhotcheddar
7.45pm
"I thought her run for fifth last time was super. I've taken her off the unruly and she's drawn one. If she doesn't stuff the start, she'll be right in it."
Race 7: Tartan Robyn
9.09pm
"His first run for us was a beaut. He had a bad trip, parked most of the way, and still ran on. If he led, he'd be hard to beat."
Race 8: Copy That
9.34pm
"He was deadly at the trials and Maurice said he couldn't get over how easily he did it. It's hard to imagine them beating him fair and square. He'd have to be exceedingly unlucky or do something stupid."
Race 9: Argyle
9.59pm
"He needs the experience and a run under his belt before the Young Guns Final. I expect David will go back from seven and come into it late. I'm not holding my breath that he can win."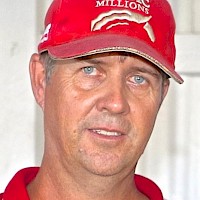 Al's comments
Saturday night at Albion Park
Race 5: Larry Lincoln
10.47pm NZ time
"Larry deserves to be favourite and he's got enough respect to lead and win. There are some capable horses in the race but over a mile Larry will be very hard to beat from in front."
Race 10: Bondi Shake
1.20am NZ time
"He's very bright after his win on Tuesday and will run a cheeky race. This is stronger but he's up to them. Dance In The Sun looks the winner but I'm very confident he can run top three because he chases really well."