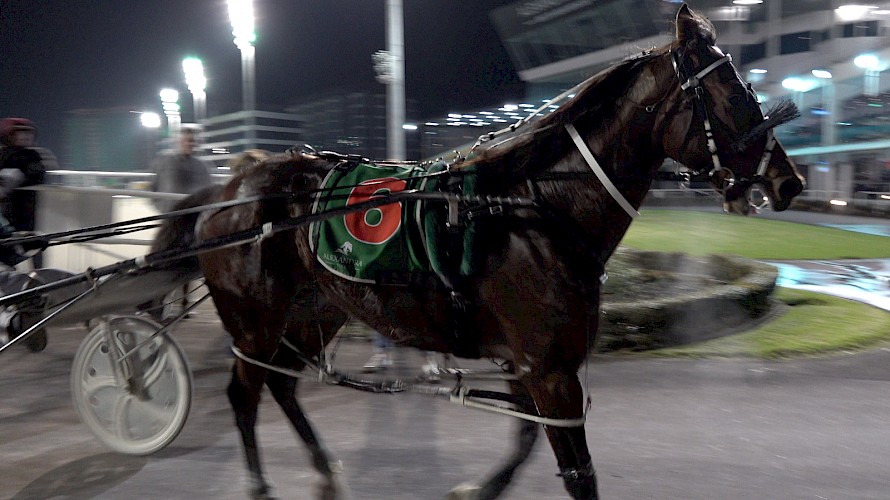 Copy That became fired up after continually striking his sulky wheels
Driver Maurice McKendry knew soon after the start of tonight's feature race at Alexandra Park that he was in trouble with the favourite Copy That.
McKendry planned to drive the country's top three-year-old quietly at the rear of the field in his first run back from a spell.
But the more McKendry tried to restrain the colt, the more he hit the sulky wheels with his hind legs and the more panicky he got.
Copy That raced so fiercely in the parked position that McKendry had no option but to pull pin 1200 metres out.
"He was just bolting on me and every time he nicked the cart he got worse.
"I couldn't let him keep going round like that so I eased him out of the race and, as soon as he slowed up, he was all right again."
Trainer Ray Green could quickly see something was wrong and said McKendry definitely did the right thing by the horse in pulling him out of the race.
"I'm just relieved he's all right and the problem is easily rectified."
Green said the sulky he used on Copy That was the same one he towed to success at Addington in March when he beat One Change in the Vero Flying Stakes.
But he would certainly have to let it out more when the horse returned to the Park in two weeks for his next start, which would be a 2200 metres mobile.
"The one positive we can take out of tonight is the way he stepped off from the stand. That was very encouraging and will set him up for future standing starts."
The most famous case of a horse striking the sulky wheels was in the 2009 Interdominion Grand Final on the Gold Coast when it caused Auckland Reactor to get so fired up he choked down and tailed right off 500 metres from home.
"I know the punters will be hurting but at least it wasn't a big race tonight," Green said.
With Copy That out of play the race was won easily by the second favourite and back marker On The Cards who beat stablemate Major Jellis by four and a half lengths.
Our runners this week:
How our trainers rate them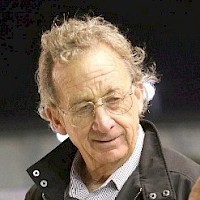 Ray's comments
Thursday night at Auckland
Race 1: Franco Nandor
5.24pm
"From a decent draw this time he'll be one of the hardest to beat because it's not a strong field. He lost a lot of muscle and strength when we gelded him but he should do better from now on."
Race 4: Larry Lincoln
6.49pm
"He'll lead easily and he's good in front so he's a chance to run a hole. But he can't burn at both ends so it depends on how the race is run and in these junior drivers' races they can be quite aggressive."
Race 6: Louie The Punter
7.41pm
"He's a big, dumb sort but he goes well enough. If he could be put on the front end on a nice steady rhythm I think we'd see a different horse. He just gets a bit lost and awkward in the field and the stop-start racing confuses him."
Race 6: Apieceoflou
7.41pm
"Second row draws can be good and if Gopati goes out he'd be right in it. He's come from way back in all his runs and he got held up in the run home last time. He's developing into a tidy horse."
Race 7: Tommy Lincoln
8.06pm
"The wide draw shouldn't worry him - he'll just mooch forward. It's pointless for him to go back, his MO is to get rolling. I thought he was travelling easily at the finish last time."
Race 7: American Dealer
8.06pm
"He's a little tradesman who never goes a bad race. He'll need a bit of luck from the draw but you can be sure he'll be running on strongly at the finish. He was good here last time."
Race 9: Copy That
8.56pm
"This is his most serious test. It usually takes the top age group horses two or three runs to find their feet against the tough older ones but he's exceptional and I expect Maurice will have a dab for the front."
Race 11: Man Of Action
9.46pm
"He'll be at the mercy of the ones he's following out but he's trained super this week and I think he's a definite chance. He's improving all the time."
Race 12: Captain Nemo
10.09pm
"He's a lovely big horse who's also on the up. I think he'll improve on last time here when he got pulling just when he was going to get a good trip and had to come out."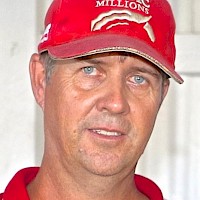 Al's comments
Saturday night at Albion Park
Race 3: Northview Hustler
8.14pm NZ time
"He ran some terrific sectionals last week coming from the back. He's improved through the week and I can't fault him. After his work his heart rate was down to 91, which is a lot better than it's been. He's at his best when it's in the 80s. He's a live chance and I think we'll see a different horse on Saturday night."