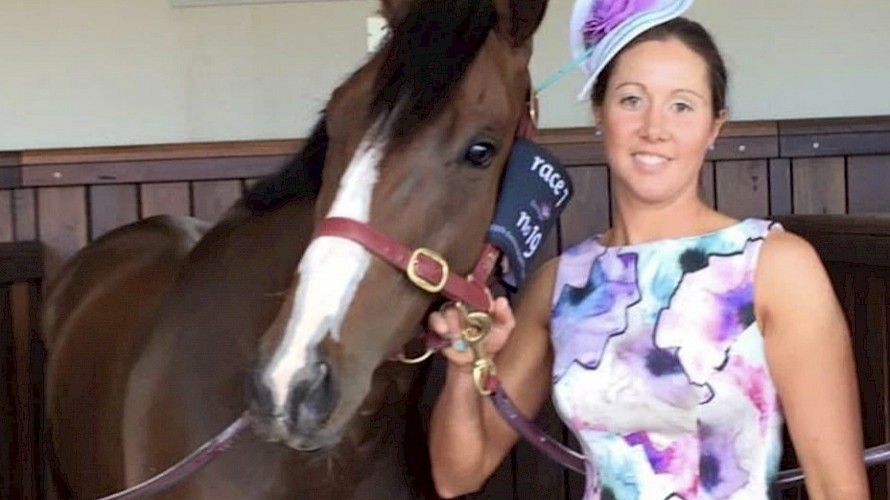 Copy That in good hands but both he and Ray could be cooped up for another two months
X-rays taken yesterday show Copy That's fracture is starting to heal but he still faces up to another two months confined to his box.
Trainer Ray Green, who visited the horse again today at Laura Dixon's Dowling View equine rehabilitation centre near Ballarat, says everything is going to plan with the horse's recovery.
"It doesn't look bad. You can still see the crack in his splint bone but it's starting to put down bone without excess. And he's sounder on walking and to touch the leg.
"We'll X-ray him again in another three weeks and hopefully see further improvement. But he could be looking at another two months in his box."
Green says Copy That is in the best place, just five minutes from the renowned Ballarat Vet Clinic and under the care of Dixon who has rehabilitated some of the biggest names in racing.
Dixon nursed Prince Of Penzance back to health after a colic attack and he went on to win the Melbourne Cup.
She also saved Kings Will Dream from a displaced pelvic fracture and helped to get him back to racing less than 12 months later, winning the Turnbull Stakes and booking his place in the 2019 Cox Plate.
Former Kiwi Humidor, who broke down just days after running third behind Winx in the 2018 Cox Plate, was another of her success stories.
Green says Dixon's boxes are three times larger than the ones at Lincoln Farms, allowing Copy That plenty of room to mooch round.
"There are other horses in the barn with injuries but nothing right next to him, which is good because he doesn't need to be kicking the walls.
"He's a good little fella to deal with, and he's coping well, but it's a long time for the poor bugger to be cooped up.
"He's done just over three weeks now and, when it starts to heal more, he can move into a bigger area. Then he might be able to start doing a bit, maybe on a walker.
"I'm not sure when he can travel but, ideally, I'd like to see him come home and finish his recovery there. But we won't be fast-tracking anything and risking stuffing things up. It's a long process but people come out of prison and they survive so it's not the end of the world."
Stranded by Covid
Green is feeling like he's imprisoned too, unable to return home because of Covid travel restrictions.
Green missed out on a spot in MIQ at last week's release of 1250 rooms, when 16,617 people joined the lottery for March and April spaces.
Told no-one entering from Australia would be accepted, Green even investigated flying home via Fiji or Singapore.
This morning he tried to advance an attempt to gain an MIQ exemption, despite knowing that very few people have been successful.
"It's a nightmare. I tried phoning this morning and was on hold for an hour and a half and never got a response.
"To be fair, I did get to talk to someone the other day and, while they were extremely nice, they couldn't do anything for me except give me advice on links."
Green, 76, says the entire online process is a complete circus.
"Just logging in is a major coup. Because I originally logged in on my cell phone they won't accept anything I submit on the computer, which makes it even harder.
"Then they want to know flight details but there are no flights. And if you don't fill in those fields, they knock you back. It's all very frustrating and no-one seems to give a toss.
"I can see I'll have to join a motorcycle gang and cause a bit of mayhem then I'll get deported and be on the next flight home."
Fully vaccinated Kiwis in Australia were hoping to return home MIQ-free from January 16 but the Government's plan to re-open its international borders was pushed out to the end of February after the Omicron variant spread globally before Christmas.
A temporary emergency allocation category has just been implemented for New Zealanders in Australia who face significant and severe hardship if they do not return to New Zealand in the next two months.
Revealing MIQ facts
10,995 people tried to get vouchers on January 6, representing 16,617 travellers.
1190 people secured vouchers representing 1810 passengers from 76 countries, across 1250 rooms, 600 for March and 650 for April.
12% of passengers who joined the lobby secured a booking.
40% of people who participated in the room release were based in New Zealand. This could be people booking on behalf of others based overseas or those planning to travel overseas for business, to see family etc and return to New Zealand.
210,000 people have returned to New Zealand under the MIQ rules.
The next voucher release, for return home in March and April, is scheduled for January 20.
Our runners this week:
How our trainers rate them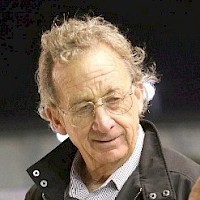 Ray's comments
Thursday night at Cambridge
Race 2: Whiz On Bye
6.16pm
"The object last week was to get him round doing things properly and he didn't put a foot wrong. But I think he needs to be nursed round a couple more times and he can do that from the inside of the second row."
Race 2: Major Grace
6.16pm
"She'll win one somewhere when things fall into place for her but she'll need a lot of luck this week from the second row draw."
Race 4: Arden's Illusion
7.06pm
Update: Scratched
"He'll need the race on debut. He's a little tradesman but he's shown at the workouts and trials that he's no superstar."
Race 4: Bet On The Tiger
7.06pm
"He's been good in his last three or four starts and he'll get another cheque here because he tries like hell. He's a big horse who keeps getting better and he's our best chance on the night."
Race 7: Louie The Punter
8.21pm
"If he can take advantage of the inside draw and hold up in front he'll be the one to beat. He likes to be in front, not at the back like he's been in his last two starts from bad draws. He's never gone a bad race."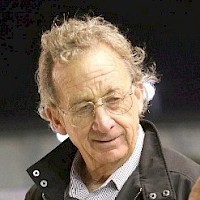 Ray's comments
Friday night at Auckland
Race 5: Nirvana Franco
8.03pm
"She's not going bad races but is better than she's been showing. She's still very green and big and dumb. Barrier three will help on Friday and she should be right in it."
Race 7: Lincoln River
8.54pm
"He's a nice little colt and is as good as any of mine. He's out of that good mare Ideal Belle and being a Bettors (Delight) should go further on raceday. He should get a nice run from the good draw."
Race 7: Frankie Major
8.54pm
"He's a good pacer and has always shown us he has speed but it's hard to work out where he stands until he fronts up to the other horses on racenight. You'd expect he'll get every chance from three on the gate."
Race 7: Beaudiene Rocknroll
8.54pm
"He's a lovely colt and, while he can get a little hot sometimes, he has good manners. The mare's left a lot of good ones. He's right up there with the best of mine but I wouldn't like to single out who's best yet."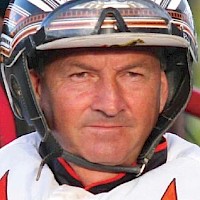 Mark Dux's comments
Saturday night at Albion Park
Race 4: Tommy Lincoln
10.10pm NZ time
Update: Scratched
"We'll cross the one, be in front, then I'll play it by ear. I'll see how he's travelling and how much pressure they put on us. Those other two - L L Cool J and Governor Jujon - have race fitness on us but Tommy's no slouch and is a place chance for sure. He's done enough in preparation for this to race well."