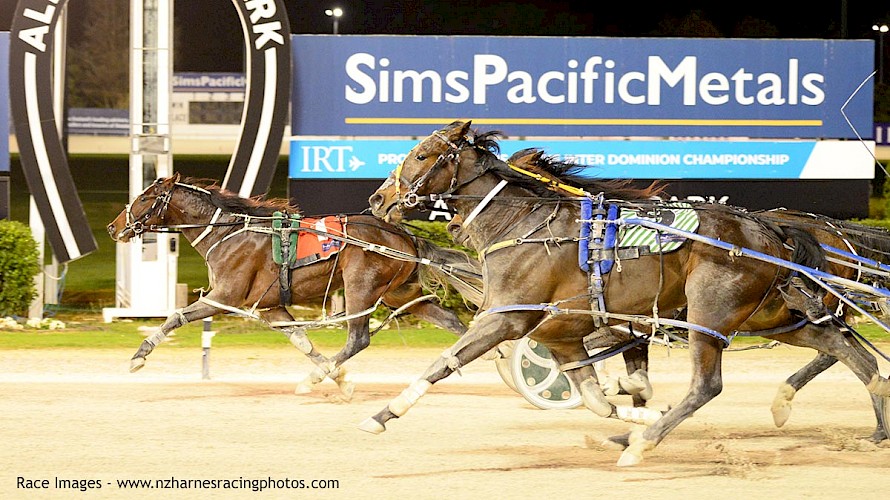 Copy That looks a home run and American Dealer's got something up his sleeve too
Two horses drawn the pole will create the most interest for Lincoln Farms at Alexandra Park on Thursday night, one who looks a home run and the other who could spring a surprise.
Few will be prepared to bet against Copy That who has drawn to lead all the way and takes on the same open class horses he's been thrashing in recent weeks.
But many will overlook American Dealer in the Sires' Stakes heat because he comes up against the headlining Krug and another five All Stars runners up from the South Island.
While trainer Ray Green acknowledges Krug is the one to beat in the fourth race, he says his bad barrier draw will make it an intriguing contest.
"Krug is very good but he's drawn very awkwardly in 12 and both of ours should get soft trips up front."
Green has a good opinion of both American Dealer drawn one and Captain Nemo in two.
"American Dealer is a real little tradesman and I'm sure he'll be right in the fray.
"He's been racing against some tidy older horses and might just be too good for most of these. They're certainly no better than the ones he beat last time."
Twelve days ago American Dealer capitalised on a top drive from Zachary Butcher who managed to extricate the horse from the markers to avoid the tiring Tommy Lincoln, then weave back to the inside to outmuscle Christianshavtime and Magilligan Point in a neck-and-neck finish.
It continued a great three from six formline for the American Ideal colt, now owned by American cousins Gordon Banks and Marc Hanover.
Captain Nemo, part owned by talented golfer Gareth Paddison, doesn't quite have the exposed form of his stablemate but Green says he's improving all the time.
"I really think a lot of him - he'll end up being a serious horse. And I don't think the Purdon/Rasmussen bunch are that daunting."
Captain Nemo was not disgraced last start when running fourth behind the capable pacers Hot And Treacherous, Nevada and Down The Hatch.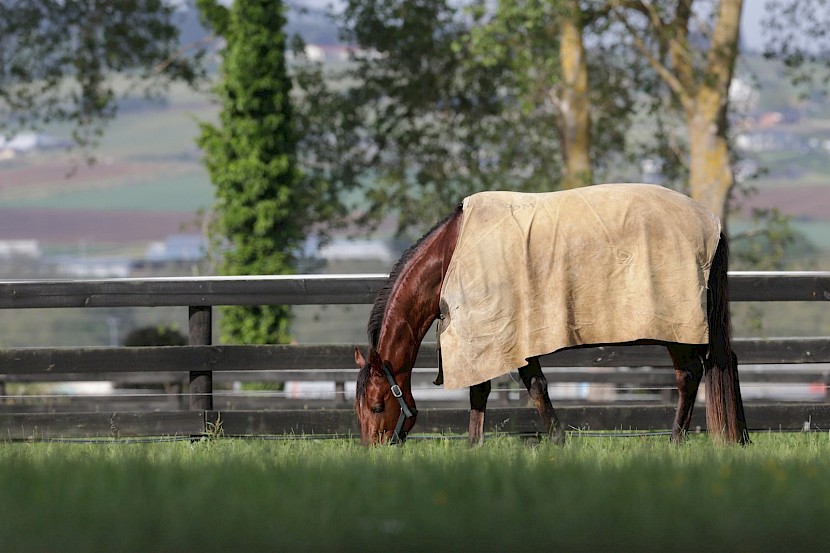 Copy That is thriving at Lincoln Farms. PHOTO: Trish Dunell.Green can't see how Copy That's rivals can turn the tables on him in the eighth race.
"He seems to have trained on well since that last win and I'm sure he'll dish it up to them again. It's hard to see him being beaten from that draw."
Copy That notched a hat-trick on August 20 when, despite being parked for the last lap, he easily ran past Check In in the home straight.
With his high gate speed, driver Maurice McKendry should take the horse straight to the front and dictate terms.
Green says the other three Lincoln Farms runners will need plenty of luck.
Tommy Lincoln's chances in the sixth race will be decided by what James Stormont does on pole runner Magilligan Point.
"If Stormy gets his horse out fast, Tommy could get a nice suck through.
"Tommy is a nice horse but he's getting up in the grades now and he'll need a bit of a trip. They can't be charging out on him now and driving the ears off him every time."
Bondi Shake and Apieceoflou have the two outside draws in the third race, which will effectively take them out of play, says Green.
"Apieceoflou has been very unlucky with the draws he's had. He needs a decent alley to feature."
Drawn 11 at his last start, Apieceoflou was last a round from home and, while he looked to only battle into ninth, he recorded the fastest third quarter of 28.4 and fastest last half of 56.6.
Bondi Shake ran only 10th when resuming but it was his first race for more than five months and he actually made up some good ground between the 800 and 400.
"He gets a bit worried when other horses are in close quarters and, while he shot in between them, he put in a (rough) few steps.
"He trained beautifully this morning but the draw looks to have him covered."
Our runners this week:
How our trainer rates them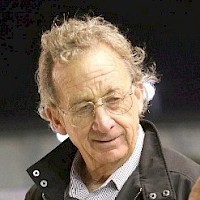 Ray's comments
Friday night at Auckland
Race 3: Revitalise
6.52pm
"Maurice liked his run last week, he has a better draw this time (five) and I'd like to think there's a lot of improvement in him. He should go well and hopefully he'll get a cheque."
Race 5: Captain Nemo
7.53pm
"It will be very tough for him from the outside of the arm. He didn't pace the best last week, Andre (Poutama) had to hold on to him the whole way. But I'll tweak his gear a bit - his hopples might have been a tad long - and hopefully he'll get round OK."
Race 5: American Dealer
7.53pm
"It's difficult to make a plan from four on the second row - you're relying on pure, unadulterated luck - and that's not ideal. I can't imagine anything beating Krug from the one draw - he'll lead out and I doubt he'll hand up - but hopefully we can pick up some of the minor money."
Race 6: Tommy Lincoln
8.24pm
"He's not really a 2700 metre horse so 2200 this week will suit him a lot better. Seven is not the ideal draw on the mobile but if David (Butcher) gets a good trip I'd say he'll be the one to beat."
Race 7: Copy That
8.55pm
"He's absolutely donkey licked everything so far and they're all the same horses again except for Mark Purdon's Another Masterpiece. Now that he's on the front I can't see why he wouldn't flog them again."
Race 9: Apieceoflou
9.52pm
"He was used a bit early last week, and parked for a while, and hung on well for third. I'd like to see him lead and then I think he'd be a serious chance. This is the best draw he's had."
Race 9: Bondi Shake
9.52pm
"He's been training not bad but he's out wide again and will need some luck."