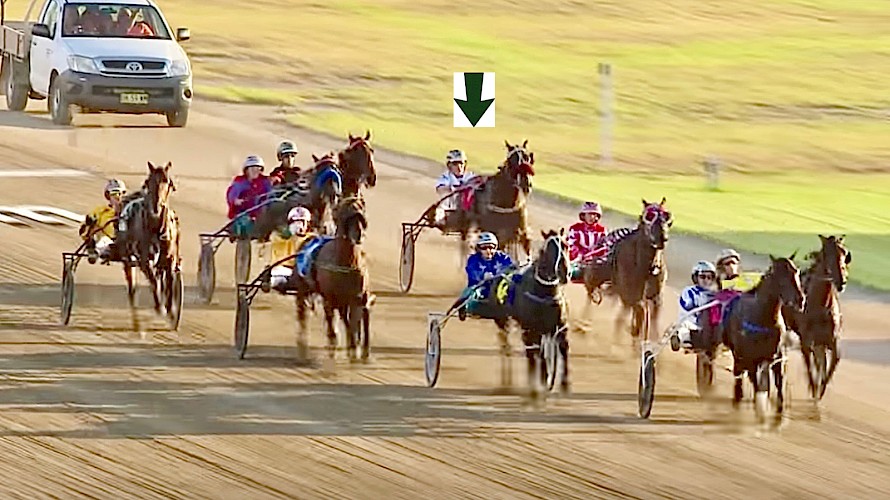 Coughs explain Make Way's lacklustre performance in derby heat at Menangle
When Make Way felt under pressure 600 metres from home in last Saturday's New South Wales Derby heat at Menangle, driver Anthony Butt started to suspect something might be amiss.
And just 10 minutes after the race he was proven right when Lincoln Farms' colt started coughing.
"He felt good all the way until the 600 when he came under pressure, which is not like him,'' says Butt.
Make Way, who travelled four deep on the markers, eventually weakened to beat only one home.
"He coughed a few times after the race and again yesterday morning so he's obviously picked up some bug.
"I started treating him with antibiotics but it's obviously nothing serious as when I put him out into his paddock today he was bucking and kicking.''
Butt says he's seen the same scenario a hundred times before - a horse seemingly bright and well underperforms, whatever is brewing coming out only through the stress of a race.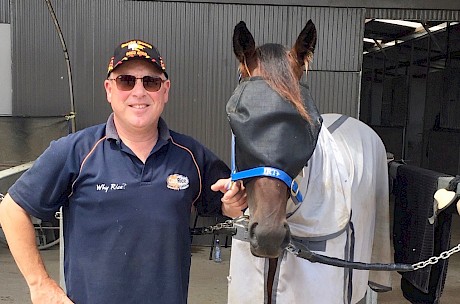 Anthony Butt with a vizored Make Way to keep the flies at bay."I could be just the time of the year when there's a mix of seasons. It's been funny weather, hot one minute then not.
"And if there's something in their lungs it really affects their performance and they can be five or six lengths down on their best. And at that level you've only got to be down a couple of percent and you're out of play.''
Butt says Make Way's being off colour might have made little difference anyway given the way the race unfolded.
He was starting to think as far as 800 metres out that Make Way was in trouble, with the frenetic speed of the race and the favourites on the front end while he was buried away on the markers.
Butt's fears that Make Way's gate speed might not be enough to hold up from the pole at the awkward 2400 metre starting point on the bend proved well founded.
"He got out of the gate really well but couldn't hold those horses who were going faster out wider.''
First Max Delight then Petes Big Jim crossed Make Way and he was history when the second favourite Lochinvar Art rolled to the top, putting him four deep.
Lochinvar Art ended up leading all the way and clocking a mile rate of 1:54.5 for the 2400 metres, a pace too fast even for the All Stars' unbackable hot favourite I'm Anothermasterpiece who came out of the one-one to sit parked at the bell and stopped to fourth, missing out on the final.
But if you think that was fast, Emma Stewart's Bettor's Delight colt Demon Delight broke all stopwatches when he ran down Muscle Factory in the third derby heat to clock a mile rate of 1:52.7, scoring by more than eight metres in 2:48.
His sectionals of 29.4, 28.5, 27.4 and 27.5 saw him smash Smolda's previous world record for 2400 metres.
"They're the best of the best and they were flying all night,'' says Butt.
"We'll find another good race for him as soon as he tells us he's back to his best. They normally bounce back quickly after antibiotics and I expect it will only be another couple of weeks.''
Our runners this week:
How our trainers rate them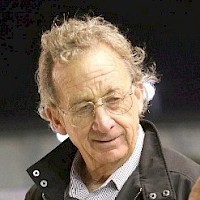 Ray's comments
Friday night at Auckland
Race 2: Bettor My Dreamz
"I think he's a chance from the draw. He's had only a handful of starts but I don't think they're much better than him, a bit more experienced perhaps. But he's an improver and David said he felt improved at the workouts last Saturday."
Race 2: Just Wing It
"Andre's keen on him - he could have driven the other horse - so we'll see what sort of a judge he is. I've been very happy with him in the last few weeks - he's pacing a lot better."
Race 5: Sir Tiger
"He's done a great job so far but he's jumping up in class and he'll be up against it from now on, especially from that second row draw. He just lacks a yard of speed."
Race 7: The Empress
"She'll go well again and just needs some luck from the inside second row. There's not a lot between her and Bettor My Dreamz. She's a lovely mare."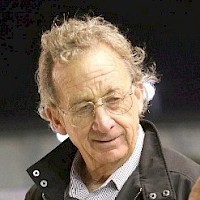 Ray's comments
Saturday night at Melton
Race 8: Perfect Stride
11pm NZ time
"I'm confident he'll go well. I couldn't say I'm overly confident he'll beat them but all things being fair and equal I think he'll be right there. He's certainly ready to go. His work this morning was super and he's really feeling good."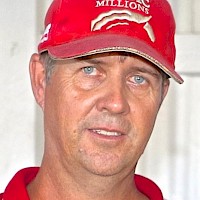 Al's comments
Saturday night at Albion Park
Race 6: Northview Hustler
9.40pm NZ time
"It's only an eight horse field and he should get a great trip behind the leader. It was only (lack of) fitness that got him last week but he should be winning this week."