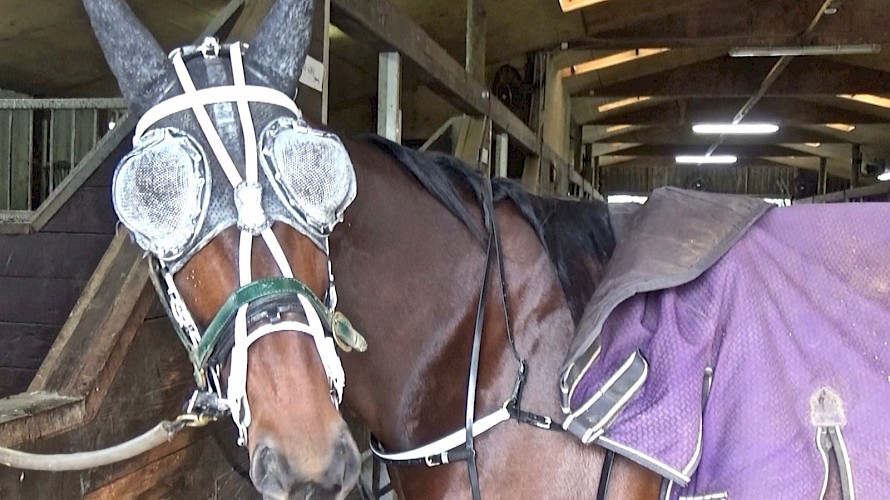 Crazy Vinnie's turned over a new leaf
Trainer Ray Green always knew Vinibaka had real ability - just like his namesake, former flying Crusaders winger Marika Vunibaka.
But it's only in the last month or so that Green has started to forgive the son of Christian Cullen for his roguish behaviour.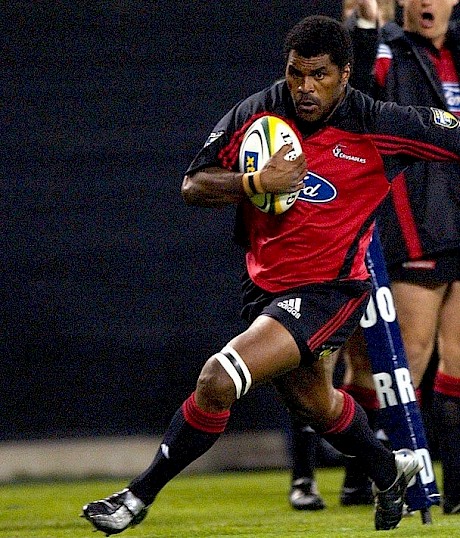 Marika Vunibaka in action for the CrusadersAnd when he finally debuts in the fourth race at Auckland on Friday night, Green is not only hoping he'll behave himself but show all the effort has been worthwhile.
You wouldn't know it from the way the horse has performed in his only two workouts and trial - winning each with deceptive ease and impeccable manners - but ''he has been a nightmare,'' says Green.
A standout type, Vinibaka cost Lincoln Farms $60,000 as a yearling and he was given plenty of time to grow into his impressive frame.
But when Green started working him on the track he says he was a complete maniac.
One day, for no apparent reason the horse did a sudden right hand turn and headed for a gateway, catching the wheel of his sulky on a hub rail and catapulting Green high into the air.
Track staff who witnessed the crash were on the point of calling an ambulance, fearing the worst.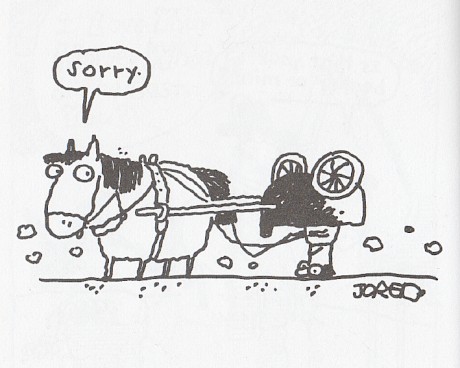 Says Green: "I lay there for a while and didn't want to move in case my leg fell off.''
When the horse got over the incident - and more importantly Green plucked up enough courage to try him again - he was little better, making a beeline off the track down Lincoln Farms' driveway.
Sent to Derek Balle for some remedial work, the horse came back a number of months later and was not a happy camper, says Green.
"He was sore somewhere but we couldn't pinpoint it so we sent him for scintigraphy (where trouble areas show up as hot spots)
"He lit up everywhere so we didn't know where to start and turned him out.''
Green says he doesn't know what's turned the horse around - "at one stage I would have happily turned him around with a bullet" - but miraculously, Vinibaka seems to have settled down this time in. But he admits he didn't know what to expect when he sent him out for his first workout with stable driver Andre Poutama.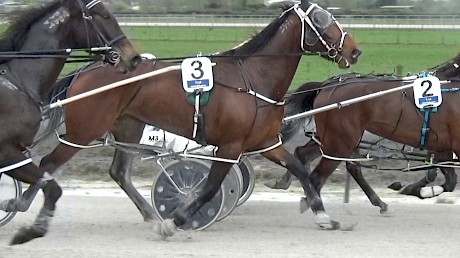 First time in behind the mobile and Vinibaka, in pacifiers, is behaving himself perfectly"It was his first time working with more than one horse and the first time he'd seen the mobile gate.''
Vinibaka, however, didn't put a foot wrong, trailing third of the four runners before showing an impressive turn of speed to round up the leaders down the back straight and going on to comfortably beat Tony Herlihy's Cowgirls N Angels in a 27.6 final quarter.
A week later her was at it again, this time trailing stablemate Mathew James, before launching a run from the rear of the bunch 400 metres from home.
There was no sign of distress from the horse when a rival pushed him very wide turning for home and he rolled over the top of his rivals to score nicely.
"He seems to have changed his ways overnight,'' says Green who was pleased to see the horse continue his improvement last Saturday, winning his qualifying heat after leading all the way.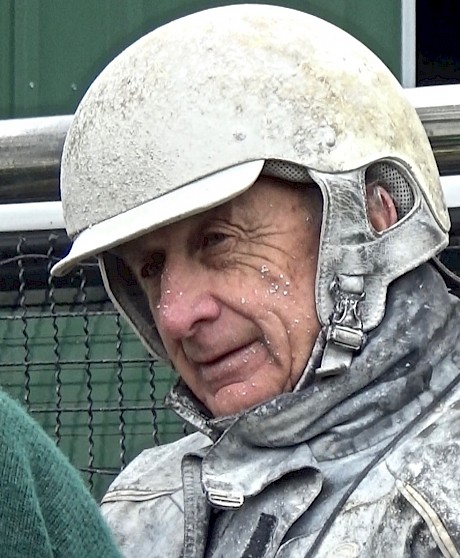 Ray Green … "It will be a major culture shock for him.''Friday night at Alexandra Park, however, will be a whole new learning curve for the horse, he says.
"It will be a major culture shock for him. He's never seen the place and is used to going with only three or four horses.
"He has an awkward draw and has never been on the second line before. I'll just be hoping he gets round safely and finishes it off.
"As long as he doesn't run into trouble from back there he should be all right.
"On ability he's up with them. If he'd had a couple of starts and you knew he was tractable, and he'd drawn handy, you'd label him a serious chance.
"He's a pretty nice maiden and who knows, if luck smiles on us, he could get some of the money.''
In Vinibaka's favour is that he follows through the Tony Herlihy-trained debutant Blazen River who showed good gate speed in his latest trial.
Lincoln Farms has a strong presence in the fifth race with Trojan Banner, Make Way and Recco Lover all drawn well on the front line.
Recco Lover in super nick
Green doesn't hesitate to label Recco Lover as his best chance in the race and best chance of the night.
"He's trained on super since his last race and trialled beautifully on Saturday. I couldn't be happier with him.''
Zachary Butcher, No. 1 reinsman for Lincoln Farms, takes over the reins on Friday night and from gate four should get a better trip than last time when, from the outside of the second line, junior driver Andrew Drake was forced four wide when making his run from the back.
Stablemate Make Way, from gate two, will also get his chance, says Green.
Make Way was a last start fourth in the Sires' Stakes heat at Cambridge when from a wide draw he went back then sprinted up to park 600 metres out.
It was only late that he came to the end of his run behind crack three-year-olds Major Trojan and Beaudiene Western, finishing less than four lengths from the winner.
"Those two went 1:54.1 and they don't go much better than that.''
Green is predicting Trojan Banner will go a good, honest race, helped by his pole position and driver David Butcher.
"I'm sure he'll hold up in the lead early. I just hope he doesn't over-race like he did first time back.
"He's still a bit fat though and might take another run or two to reach his peak.''
Hustler out to cement NZ Cup claims
Northview Hustler will be out to strengthen his claims for a New Zealand Trotting Cup start when he tackles the feature race of the night, the Holmes DG (race 7).
Green reports the horse has trained on well since his gutsy front-running win in the Spring Cup two weeks ago.
"He's in really good shape and had a nice, soft run at the workouts on Saturday, just enough to keep him tight.''
Never pulled out from behind race rival Jack's Legend in the run home, Northview Hustler was full of running at the finish.
"I'm sure he'll go a good race and the 2700 metres won't worry him - he's won at the distance before.''
Green says he was surprised when a reporter suggested the horse would have to be driven aggressively in front again, tactics which Andre Poutama adopted last start.
"It doesn't matter where you put him in a race, he's very tractable and versatile.''
Three deep in his first run back this prep, Northview Hustler was a certainty out of the money, bottled up in behind the leaders and busting to get a gap.
Northview Hustler goes back 10 metres tonight, sharing the 20 metre mark with Jack's Legend and Jo's Dream.
"I'm sure he'll be very competitive.''
Northview Hustler sits 18th in the cup rankings out this week.