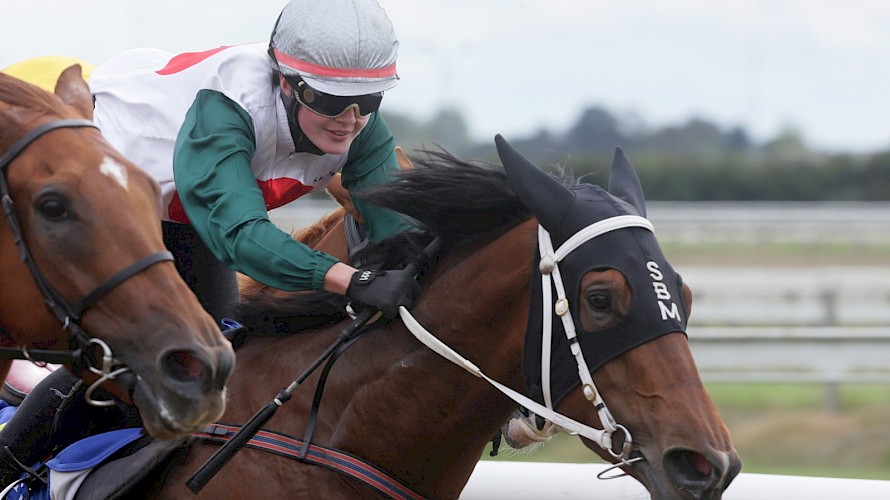 Crystal clear - best mate Lincoln King's just a safe conveyance for rookie's debut on Saturday
Rookie Crystal Lindsay knows Lincoln King will run last or close to it at Te Rapa on Saturday but that isn't dampening her excitement at having her first raceday ride.
Lindsay, 21, has been entrusted with the mount on Lincoln Farms' quality stayer as he belately kicks off a spring campaign.
And what better choice of rider than the one who has been on his back every morning for the last few months and in his two recent trials on the Cambridge synthetic track.
Lindsay has worked hard for the opportunity which comes after four and a half years in racing stables, first with Ross Beckett at Riccarton and for the last two and a half years with Marsh.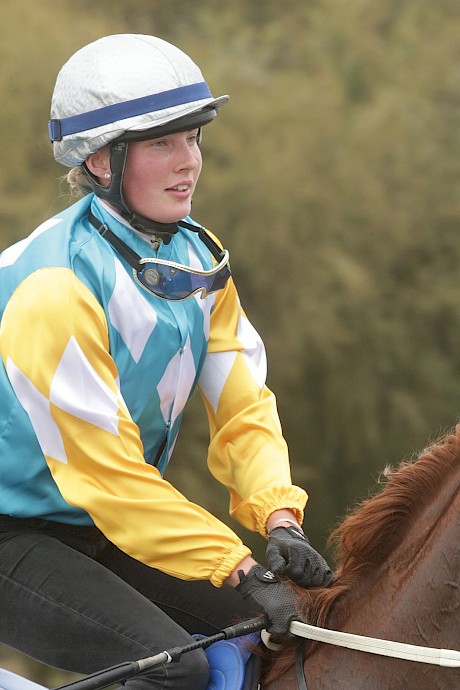 Crystal Lindsay … Lincoln King is my best mate, such a dude, so cool and laid back. PHOTO: Trish Dunell."I'm very excited and 'Lincy' is a perfect first ride for me because he's my best mate, such a dude, so cool and laid back. Everyone likes him at the stable and he was one of my first trackwork rides here."
Lindsay says she's worked hard for her first raceday mount.
"I've been riding 10 horses a day lately - after I've finished at Stephen's I've been doing some for Glen Harvey. And I've been hussling hard for trial rides."
With 25 trial mounts under her belt, Lindsay has qualified to ride at the races and is rapt to follow in the footsteps of her mum, Alecia Todd, who was apprenticed to Awapuni trainer Gus Clutterbuck but never got to ride on raceday, falling pregnant with Crystal.
"Mum first got me into ponies. I always wanted to work with horses but didn't think much about racing as a career until mum talked about it one morning."
Lindsay says she's loved it since moving north for better opportunties and barring one incident six months ago she's gone ahead in leaps and bounds.
"I was out for about six weeks after fracturing my ankle riding one of the older horses. We were having our first go on the polytrack, which takes a bit of getting used to. The horse slammed on the brakes and I went flying over the side and landed on my foot. It was frustrating because it was such a silly fall."
Lindsay says after Marsh told her earlier this week that she could have her first raceday ride, she started "freaking out a bit".
"But Danielle (Johnson) has been a big help, helping me get all my gear sorted."
Marsh describes partnering Lindsay with Lincoln King as "a match made in heaven."
"The horse doesn't need a hard run and Crystal's not going to give him one."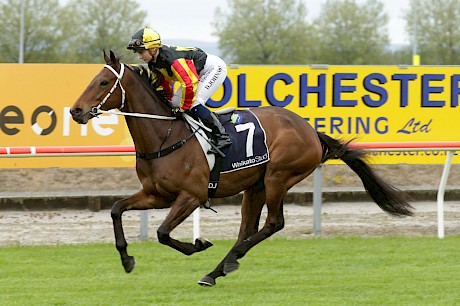 Danielle Johnson, riding Lincoln King, has been helping Lindsay get ready for raceday. PHOTO: Trish Dunell.Marsh says he's not worried how Lincoln King goes first-up, carrying 60.5kg over 1400 metres which is far too short for him.
"He'll probably perch last, get to the outside, and beat one home or run last, it doesn't worry me.
"But she can make him run through the line and travel round to the back straight."
Marsh is happy with how Lincoln King is going after being "dressed up with nowhere to go" for several weeks.
While his plan to mix up the horse's work by sending him to Ruakaka for his opening race last month came unstuck through the Covid lockdown, he says the trip north helped tighten him up.
Lincoln King has trialled twice under Campbell, finishing well back on each occasion, but showing some zip in the latest on August 5 when travelling on the leader's quarters in a 1300 metre heat won by New Zealand Derby winner Sherwood Forest.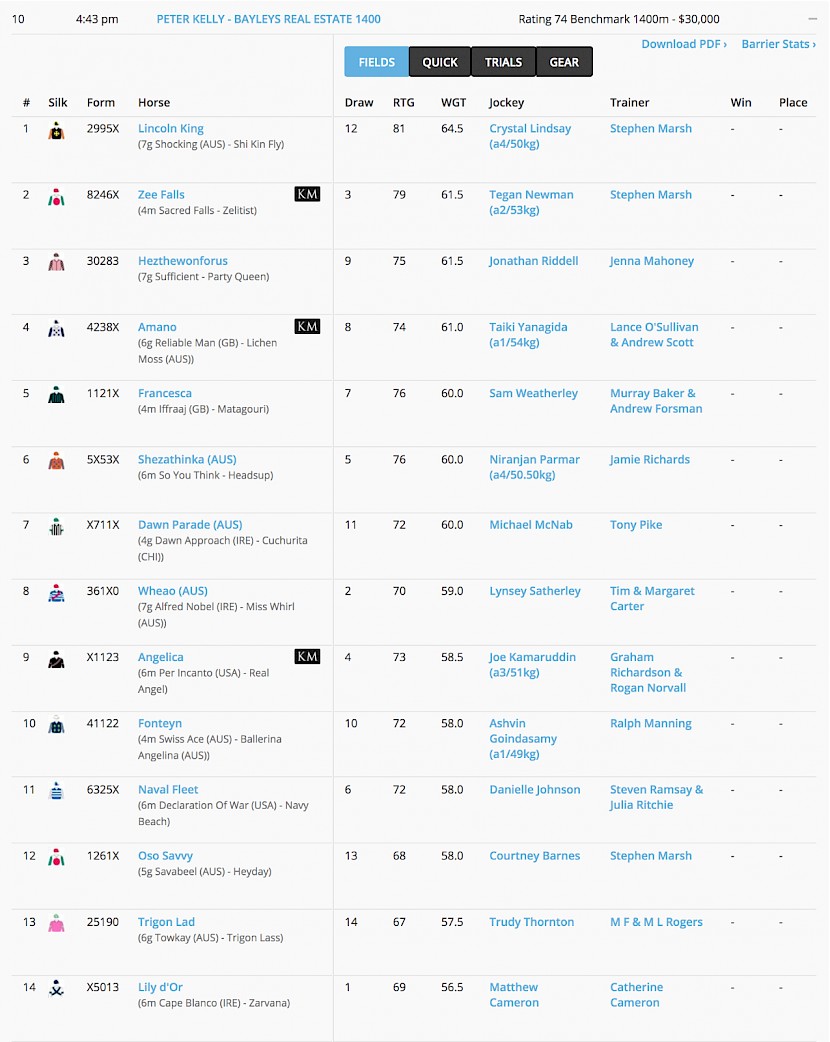 Our runners this week
Friday at Woodville
Lincoln's Kruz.
Saturday at Riccarton
Lincoln King.
Sunday at Trentham
Lincoln Raider, Lincoln Star, Platinum Spirit, Platinum Petals, Platinum Machine.