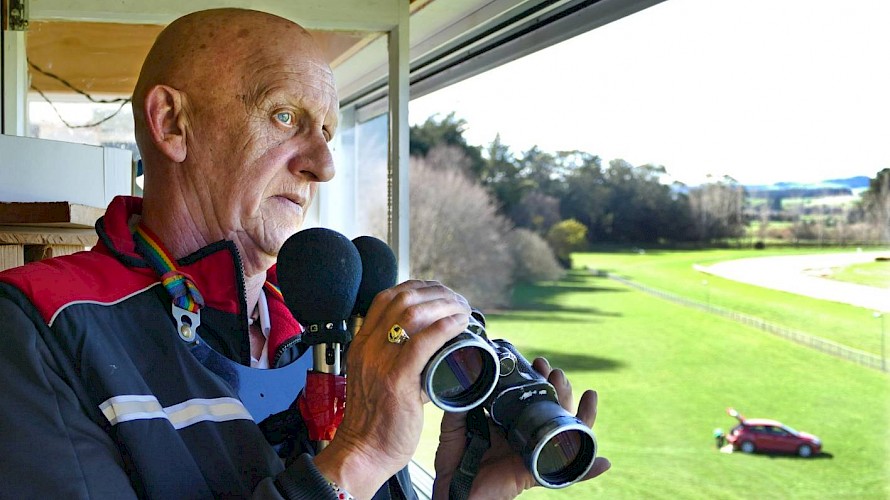 Davey Mac, iconic deep south commentator, looks on the bright side of shock job loss
Davey Mac, the voice of the south, reckons there might be a silver lining to the terrible news he was given today that after 43 years of race calling, he is no longer required.
McDonald, 65, says that after so many years of not being able to punt on the job he'll now be able to enjoy having a bet.
"I'm not a bad tipster so I reckon I'll be backing them myself now."
McDonald has been the voice of racing in the deep south since he called his first gallops meeting at Tapanui in 1976.
In that time he believes he would have called close to 40,000 races, and has been a much followed caller of all three codes.
Easily the most experienced of the commentators singled out by the TAB to lose their jobs in a 30% cost-cutting exercise, McDonald was feted by the TAB when he reached a 40-year milestone in September, 2016. The New Zealand Racing Board made a special presentation to McDonald in the birdcage.
McDonald admits while he knew he was in danger as a contractor rather than a salaried employee, it still came as a shot when media personnel manager Michelle Pickles broke the news.
"Such is life. But I reckon there's a bit of life in me yet and I'll still call at the trials down here."
McDonald says he's also open to filling in, work which Pickles said she would try to organise with the bosses so there's still a slight chance we'll get to hear more horses "running them into the kitty litter."
McDonald said without doubt his most lasting memory of his career in the commentators' box would be all the wonderful people he had met along the way.
He had plenty of highs but some lows as well.
In the 1990s he interviewed international model Rachel Hunter and music star Rod Stewart at a Wingatui.
But he also called the races that jockeys Sam McRae (Riverton, 2005) and Ashlee Mundy (Kurow, 2012) died in.
"It was tough. I felt like going home but I had to keep going," McDonald told Southland racing writer Jamie Searle.
Our runners this week:
How our trainer rates them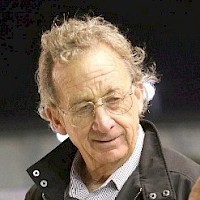 Ray's comments
Wednesday night at Auckland
Race 1: Apieceoflou
6.11pm
"He's really only in the field to get experience. He's not up to the other two at this stage. He's a big, slow maturing horse. He keeps improving without being spectacular but he's a real trier."
Race 1: Captain Nemo
6.11pm
"He's been going well at the workouts without winning. He and Franco Nandor are both nice colts and I expect them to develop into tidy three-year-olds."
Race 1: Franco Nandor
6.11pm
"He's won his last two workouts but has a tricky draw and there are a couple of others in the race who go well. He'll definitely improve with the outing."
Race 4: American Dealer
7.36pm
"I like him as a horse and he's likely to take the most improvement out of his latest trial because of his temperament. He's a laid back individual and looks the best of our lot."
Race 4: Larry Lincoln
7.36pm
"Larry's very fast and he's as forward as the other fella but I don't know how tough he is yet. The draw's a bit tricky."
Race 4: Man Of Action
7.36pm
"He trialled super last Friday and never goes a bad race. We chucked him in the deep end with the bear cats in his last few runs and I think he'll go well in this field. He's on the up and is a much stronger horse now."
Race 7: Copy That
8.56pm
"He's the class horse of the field but he won't be on top of his game yet. I'll be instructing Maurice not to send him on a mission, especially as it's over 2700 metres. He'll still go well but I'm not expecting him to just line up and win. I couldn't label him first-up."