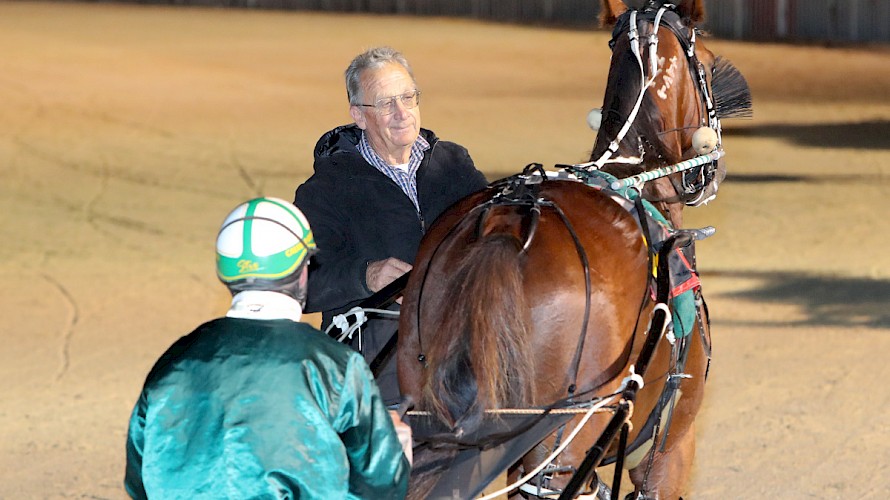 Derby dream over, Ray scrambles to get himself and Copy That home before lockdown
As Lincoln Farms' trainer Ray Green works to get himself and Copy That home from Christchurch before the Covid-19 lockdown takes effect he is philosophical about missing out on the chance to win the New Zealand Derby.
"It's just my luck that I've got the favourite for the Derby and they can the race but we've just got to take it on the chin and move on."
Copy That shot to clear $2.50 favouritism for Friday week's $200,000 New Zealand Derby after he mauled his opposition in last week's Vero Flying Stakes at Addington.
But instead of putting the finishing touches to the country's benchmark three-year-old, and talented two-year-old Platinum Stride, Green is now scrambling to get them back to Pukekohe.
"I've got them booked to come home tomorrow, on the priority list, but not even Majestic know if they'll be able to still operate.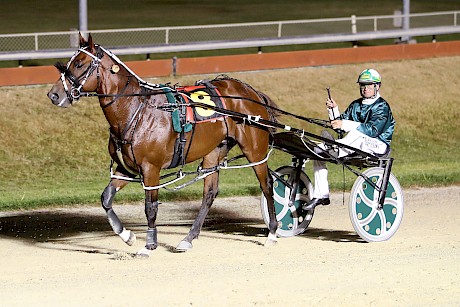 Blair Orange brings Copy That back to scale. PHOTO: Ajay Berry/Race Images."The Government hasn't given us much time but if the horses can't travel we'll have to make other arrangements - hopefully Ken Barron and Blair Orange will be able to look after them down here."
Green himself can't get home until Thursday.
"I couldn't get a flight before then - there's only one a day. But if they let people repatriate from overseas surely they won't stop me from going to the North Island?"
Green, 74, who says he's never been much good at swimming, thinks its surreal how just a few hours earlier he was making arrangements for Copy That on race night, after Harness Racing New Zealand banned anyone over 70 from going to the track.
"And now we're talking about all racing behind stopped. But the Government is doing the right thing. They have to control the virus and stamp it out.
"Australia looks to be in deep trouble. It's got a foot-hold over there and they have a huge population compared with us."
Green says while racing is still going ahead in Australia, there's no chance Copy That can get there to claim the big three-year-old purses.
When the horse's owner Merv Butterworth tried to book stablemate Bettor My Dreamz on a plane across the Tasman, he was told the earliest flight was likely to be in July.
"I don't think we're talking weeks with this lockdown, I could see it being months."
* Franklin Park, adjacent to Lincoln Farms, has been shut down immediately so no horses can be trained on the track until further notice.
Our runners this week
Friday night at Auckland
Copy That, American Dealer, Captain Nemo, Bondi Shake, Apieceoflou, Revitalise, Tommy Lincoln.