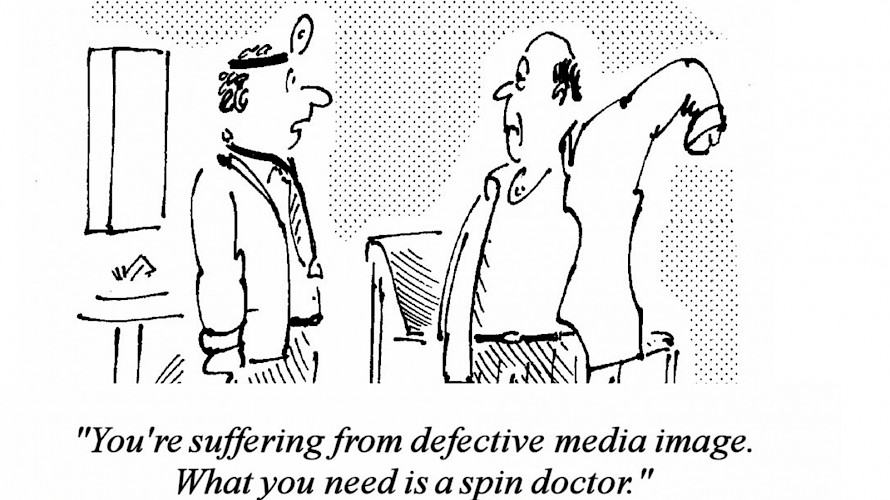 Don't be fooled by the spin - RITA's payout to the codes will be the lowest in a decade
Widespread jubilation about the amount of money that will be distributed to the racing codes next season is misplaced, with the total amount down 8 percent.
The announcement by the Racing Industry Transition Agency yesterday that it would give the codes $139.6 million came with the misleading statement that it was the same level as that budgeted for this season before the impact of COVID-19.
But the reality is that this will be the lowest payout for the last nine years.
Racing clubs were already struggling to provide sustainable prizemoney on the $151.6 million payouts in the last two seasons when the racing board topped up the amount by $12 million each year, helping to thrust it into a $45 million debt.
You have to go right back to the 2011-12 season to find a payout below $140 million, when the codes received $135.5 million.
RITA executive chair Dean McKenzie put a positive spin on the announcement yesterday saying the industry could start preparing for a new year of racing confident of positive stakes levels. More detail on RITA's budget would be provided in a Statement of Intent to be developed after the establishment of TAB NZ on August 1, he said.
It was RITA's very same Statement of Intent last November that reported the distribution to the codes for 2019-20 would be $151.6 million, the same as the previous year and $12 million more than McKenzie stated yesterday.
The forecast said a further $20.6 million would be distributed to racing ($17.3 million) and sport from RITA's Class 4 gaming operation. This would cover funding for racing integrity functions as well as funding invested in racing infrastructure, youth, diversity, education and stakes through the Industry enhancement funds, and distributions to sporting clubs and groups.
One positive factor is that stakemoney will not be spread so thinly next season with the likelihood of 300 fewer gallops races and 60 fewer harness races.
McKenzie said the funding estimate was subject to confirmation of the 2020-21 dates calendar.
* The New Zealand Racing Board Performance and Efficiency Report undertaken for RITA on September, 2019 also referred to an unaudited $151.6 million distribution to the codes for 2019-20. Racing Minister Winston Peters' Letter of Expectations to RITA included that the board would maintain the current level of funding to the codes while ensuring no further deterioration in its balance sheet. Given its net profit was $137 million and its equity position had reduced by $47.4 million over the period, the report noted significant profit improvement was required to meet the Minister's expectations.
How next season's payout compares
2020-21: $139.6 million
2019-20: $151.6 million
2018-19: $151.6 million
2017-18: $150.8 million
2016-17: $149.8 million
2015-16: $147 million
2014-15: $144.8 million
2013-14: $142.3 million
2012-13: $142.9 million
2011-12: $135.5 million
Our runners this week:
How our trainers rate them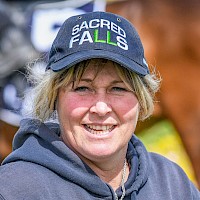 Lisa's comments
Thursday at Otaki
Race 1: Lincoln Dreamer
12.16pm
"I've had to run him out of his class as he's been struggling to get a start but he gets in with a nice weight advantage here. This is his first start over ground, which the jockeys have been saying he needs, and his work has been strong. While it is a big ask first time over ground, he needs to show something to warrant carrying on with him. Leah Hemi will ride from a nice draw of three." Update: Scratched.
Race 4: Lincoln Raider
2.01pm
"He has drawn four with Jonathan Riddell to ride. We were reluctant to put a claimer on him as he didn't jump out of the gates at Hastings. He went a great race last start with Jonathan on and would have won had he not been unlucky up the straight. He has continued to train on well and I expect him to be in the finish with a clear run." Update: Scratched.
Race 4: Platinum Rapper
2.01pm
"She gets in at a nice weight with Sam O'Malley's 3kg claim. She galloped huge this morning, and has run some of her best races at Otaki. If we get the rain that's forecast I expect a very bold run."
Race 5: Platinum Bordeaux
2.36pm
"There's a fair bit of rain in the forecast so her 15 draw shouldn't be too much of a concern as the inside will be off pretty quickly. Her best runs have also been when she's gone back and finished it off. She is certainly a much stronger mare this time in after a decent break. She trialled up well at Foxton four weeks ago and I expect her to be doing her best work at the finish. Hazel Schofer will claim 2kg."
Race 9: Lincoln Fury
4.56pm
"It's a big ask running on heavy ground so early in his preparation but he won on a slow 9 at Otaki 11 months ago."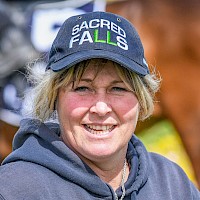 Lisa's comments
Saturday at Wanganui
Race 1: Lincoln Hanover
12.27pm
"The track was rated a slow 7 this morning which I feel we will get away with as he won on a slow track at the trials and he will have first use of the track which is going to be a big advantage. He is a much more settled and stronger horse this time in and he has gone forward since his trial win."
Race 3: Platinum Dubai
1.37pm
"Her work has been good and she is a very fast filly with good gate speed so would put herself in it from the good draw of three. But we know she doesn't go on a rain-affected track and there's more bad weather forecast today. We will obviously have to wait until race morning until we decide whether to scratch."