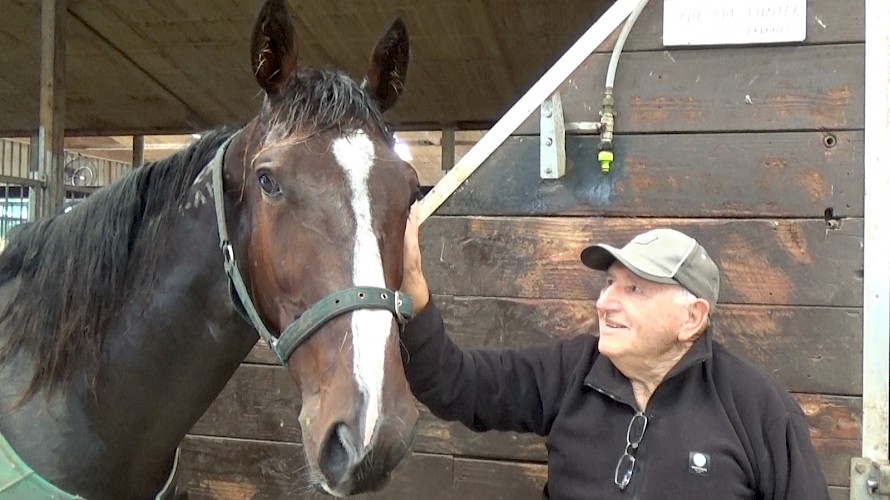 Double Or Nothing has Hayden buzzing after lightning last-to-first win at Albion Park
"He's my new Trojan Banner."
That was driver Hayden Barnes' description of Double Or Nothing before the horse debuted in Queensland today, in response to one of the many racegoers who admired his shiny coat and awesome looks.
And afterwards, Barnes was not backing off on the statement, Lincoln Farms' new rep having torn his rivals apart, with a lightning last-to-first move with a lap to run.
"I really like this horse, he did it jogging today. When the other horse (Amaya Becomes) dropped off, he half spat the bit out but he kicked again when he heard another one coming."
Double Or Nothing is jogging, 3.3 metres in front of Dataldo, Amaya Becomes and Somehowsomeway.At the line the Sweet Lou gelding, whose stable name is Louie, held a 3.3 metre margin which flattered his rivals, clocking a swift mile rate of 1:55.4 for the 1660 metres, with closing sectionals of 56.4 and 27.9.
Barnes says he was pleasantly surprised when he pulled out with a little over a lap to run, hoping to get up and sit outside the leader.
"He took off and then I thought I might even be able to get to the front."
So quickly did Double Or Nothing arrive, the leader had no chance of holding him, driver Keith Durston's urgings on Dataldo in vain.
"The way he felt today he should rack up a fair few wins very quickly. He's rated in the 60s now so it will step up but there's still a lot of improvement in him.
"His heart rate was 93 today and, while not too high, he'll get a lot fitter than that."
Third best
Barnes says he already rates Double Or Nothing the third best horse Lincoln Farms has sent to Marburg to be trained by his dad Al, behind Northview Hustler and Trojan Banner who won his first seven races straight in Queensland.
"What I like is that he does everything so easily. You know when you drive a good horse."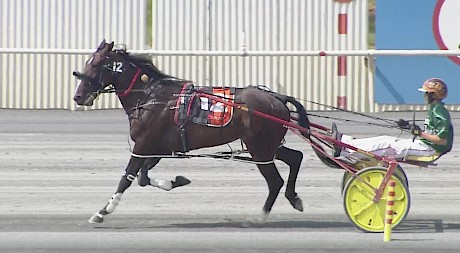 Job well done … Hayden Barnes pulls up on Double Or Nothing after his decisive drive today.Barnes' display on Double Or Nothing was right up to the mark, getting round the field in the slowest quarter of 31.1.
And after reeling off the next two fractions in 28.5 and 27.9, he says it made it very hard for the others.
'We juniors drive pretty aggressively - it's just how we are. If you drive them too pretty you can't win races here because they get home too fast."
Today's win took Double Or Nothing's record to three wins and 11 placings from 21 starts for $43,833 for owners Lincoln Farms, Rod and Sue Fleming, Neville McAlister and Bob Best.
Our runners this week
Wednesday night at Auckland
Franco Nandor, Captain Nemo, Tommy Lincoln, Man Of Action, American Dealer, Copy That.