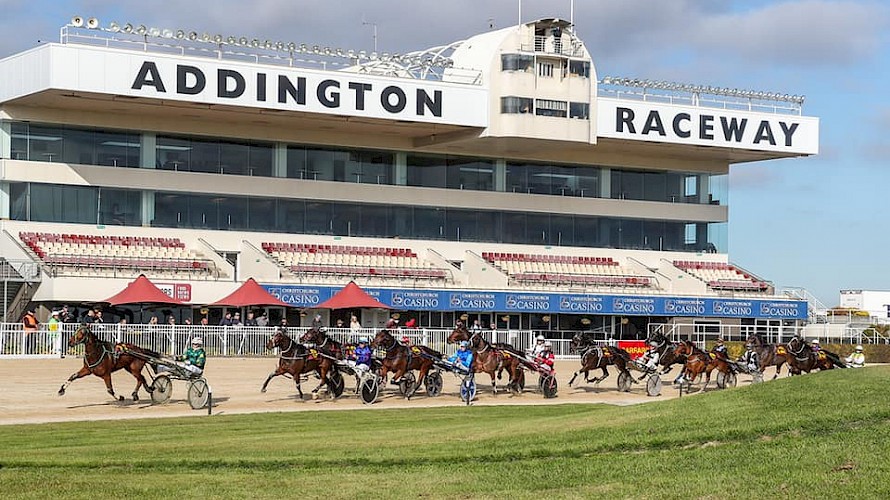 Dr Darrin's harness health check-up: Turnovers show the patient is still breathing
A ray of light has emerged for the racing industry with betting on harness meetings stronger than expected since racing resumed 12 days ago.
Figures obtained from Harness Racing New Zealand for the first eight meetings predictably show the highest turnovers in the South Island, with public track-based North Island stables still cranking up their operations.
Friday nights at Addington have been particularly pleasing, says HRNZ racing and marketing manager Darrin Williams, with fixed odds betting clearly more popular than tote betting on weekdays.
With 12-race cards, and the prime betting slot, Addington has returned figures of $1.17 million and $1.01 million for its Friday meets.
"It's certainly better than we thought it would be," says Williams.
"I'd like to think betting will keep going up too with still a lot of horses to come back."
Invercargill's two Saturday meetings have also exceeded the traditional numbers, returning $781,000 and $833,000 for 11-race programmes.
"Normally you'd expect Invercargill on a Saturday to turn over between $500,000 and $550,000, and if you got to $600,000 that would be very good.
"Once the gallops come back on Saturdays it could be different of course. If people are wanting to have a bet on New Zealand racing at the moment they could be betting on the trots by default."
While there were only 46 horses in six races at the first meeting on a Thursday at Auckland, Williams says to generate an average of $62,000 per race wasn't too bad.
And Cambridge also got a tick on its Sunday card, with 95 horses in nine races attracting $582,000.
Thursday's meeting at Cambridge will see 106 runners, a sign that more northern trainers have their charges nearing race fitness.
Williams is hopeful that more of the code's top liners will be seen out on the racetrack soon too, with the cancellation of the traditional late season Harness Jewels allowing them to be spelled earlier.
Williams is reluctant to read too much into the figures just yet, knowing people's disposable incomes have been hit hard by COVID-19 and many coming off subsidies might not now be able to afford to gamble.
He points to the tradie who used to have a few jugs and some bets at the pub on a Friday night.
"Maybe now if they lose $20 on the first race, they'll be out."
Turnover details
Harness turnovers since racing resumed:
Thursday May 28 Addington (9 races) $624,586
Average per race $69,398
Fixed odds $319,000, tote $305,000
Friday May 29 Addington (12 races) $1,168,115
Average per race $97,342
Fixed odds $607,000, tote $560,000
Saturday May 30 Invercargill (11 races) $781,228
Average per race $71,020
Fixed odds $307,000, tote $473,000
Sunday May 31 Cambridge (9 races) $582,750
Average per race $64,750
Fixed odds $251,000, tote $331,000
Thursday June 4 Auckland (6 races) $374,321
Average per race $62,386
Fixed odds $221,000, tote $153,000
Friday June 5 Addington (12 races) $1,013,898
Average per race $84,491
Fixed odds $552,000, tote $461,000
Saturday June 6 Invercargill (11 races) $833,246
Average per race $75,749
Fixed odds $355,000, tote $478,000
Sunday June 7 Addington (10 races) $790,727
Average per race $79,072
Fixed odds $353,000, tote $437,000.
Our runners this week:
How our trainers rate them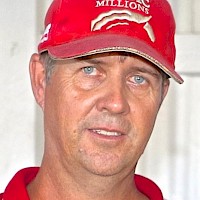 Al's comments
Tuesday at Albion Park
Race 6: Bondi Shake
7.17pm NZ time
"It's a very good race, the hardest he's tackled, and if he can run a place he'll be doing well. I'm really interested to see how he goes because he's improving all the time and hopefully he can step up again."
Race 7: Larry Lincoln
7.57pm NZ time
"Larry got away on us a bit over Christmas but we've worked him a bit stronger since. He's up to them but, from the draw, he'll get back. We'll drive him for luck. If the pace is on, he'll run on. If they walk and sprint, it will make it tough."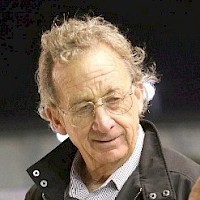 Ray's comments
Thursday night at Cambridge
Race 2: Themightyserina
5.58pm
"One the second row is probably a good draw for her. Hopefully from there she can get a good trip and run into a place."
Race 4: Brodie Lindenny
6.48pm
"If he can get away a bit quicker than last time from the pole he could finish a lot closer. He won't be setting the world on fire but he's honest enough."
Race 5: Brian Christopher
7.13pm
"He led easily enough when he drew one at Palmy so hopefully he can do that again. That suits him as he's not a sit-sprinter, he's better when he can roll along a bit."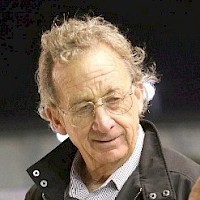 Ray's comments
Friday night at Auckland
Race 7: Argyle
9.09pm
"He looks our best early runner. He's a big, powerful boy and from the one draw looks to have the best chance of our three on Friday night."
Race 7: Sugar Apple
9.09pm
"You can't fault what he's been doing at the workouts and trials. He's a neat little horse and I'm picking he'll go a good race. Drawing wide will inconvenience him a bit. He'll go back and hopefully get home really well."
Race 7: Simply Sam
9.09pm
"He's an improving horse, I like him a lot. I think he'll be the big improver. If Argyle holds up from one, and he can sit behind him, he won't be far away."
Race 9: Major Grace
9.58pm
"Seven is a tough draw for her. If she'd drawn in closer I'd have been happier. But she's a nice filly and won't be far away."
Race 10: Captain Nemo
10.22pm
"He hasn't got the greatest record at Auckland. He tends to hit a knee going that way. He was good the other day at Cambridge. If he doesn't pummel his knees he shouldn't be too far away."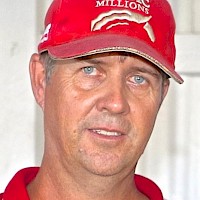 Al's comments
Friday at Albion Park
Race 3: Bondi Shake
4.03pm NZ time
"It's a nice race for him and he'll be hard to beat. He's come through Tuesday's run as good as gold. That race was brutal. He was a little weak at the finish but that's the quickest he's gone. It's not an overly strong field."
Saturday night at Albion Park
Race 3: Northview Hustler
9.35pm NZ time
"The draw's not a bad thing as he's still following speed. If he trails Watch Pulp Fiction, he wins, but it's more likely he'll be three fence, in which case he can run second. He's trained really well this week."