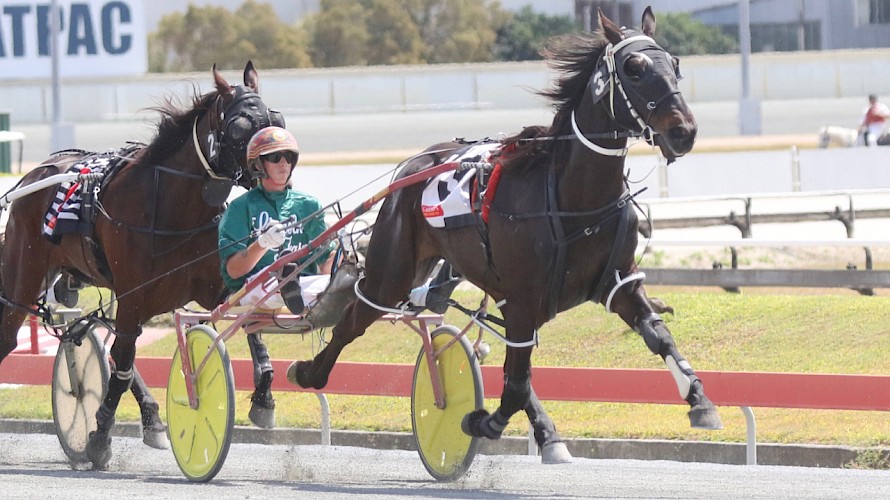 First Lincoln's Girl, now Billy - the Americans' appetite for Lincoln Farms horses grows
Improving three-year-old Billy Lincoln has been sold to the United States - and his Marburg trainer Al Barnes admits he's sorry to see the horse go.
The Bettor's Delight three-year-old will follow in the footsteps of another Barnes graduate, Lincoln's Girl, to the same American owner who has enjoyed three wins and a third with the mare since her arrival.
Billy Lincoln is headed for the New Jersey barn of former Australian Tahn Camilleri who races predominantly in the Northeast and has had recent success with Breeders' Crown elimination winner Dancing Lou.
Billy Lincoln left New Zealand in September worth very little with a zero from four formline but made an instant hit in Queensland where he has racked up three wins and three seconds from only seven starts, his sole failure when all at sea on the tricky Redcliffe track.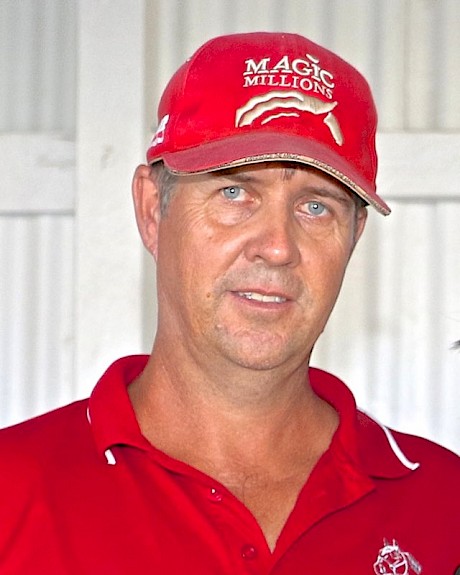 Al Barnes … Billy promising but you couldn't turn down the money.And now he has fetched a healthy five figures, a sum which Barnes says, despite the horse's promise, you simply couldn't turn down.
"In another three months I reckon he'll be a different horse. And I know it's a big call but he might have made a derby horse in six months.
"He's just got better and better and better. And there's still so much improvement left in him.
"But after an offer like we got he had to go. If he got to the next level and stopped improving we'd have missed the boat."
Barnes says Billy Lincoln's last run at Albion Park when he dropped out early, circled the field, and kept fighting for driver Hayden Barnes when everything else was done, showed just how much he'd come on since arriving in Queensland.
"He had a tough run against some handy horses and still ran great."
Billy Lincoln is scheduled to leave Marburg on Thursday for Melbourne and will be on a flight to the United States next week, the fourth horse to be sold after being cultivated for Lincoln Farms by Barnes, Trojan Banner and Vasari leaving earlier in the year.
Barnes is in no doubt that Lincoln's Girl's success in North America clinched the deal and says the agent is already asking "which one of Lincoln Farms' horses can we buy next?"
Our runners this week
Friday night at Auckland
Copy That, American Dealer, Captain Nemo, Bondi Shake, Apieceoflou, Revitalise, Tommy Lincoln.