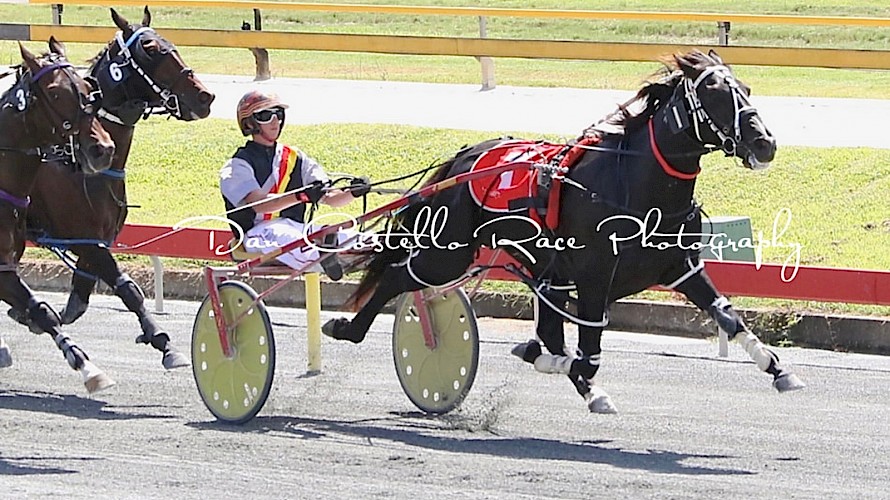 First real test for Trojan Banner but Al's looking forward to it
It's a strong field and Trojan Banner has drawn badly on the second row but trainer Al Barnes still gives the colt a winning chance at Albion Park on Friday.
Lincoln Farms' three-year-old lines up in the second race at 3.53pm NZ time with a near picket fence form line after stringing together three easy wins since arriving in Queensland.
And while Barnes admits he didn't expect to strike such strong opposition this week, he rates Trojan Banner the best horse in the field.
"The draw makes it tricky because it's only over a mile (1660m) and they'll run quick time. But while it's a good little field, there's nothing in there that would win the derby and he's definitely up to those horses.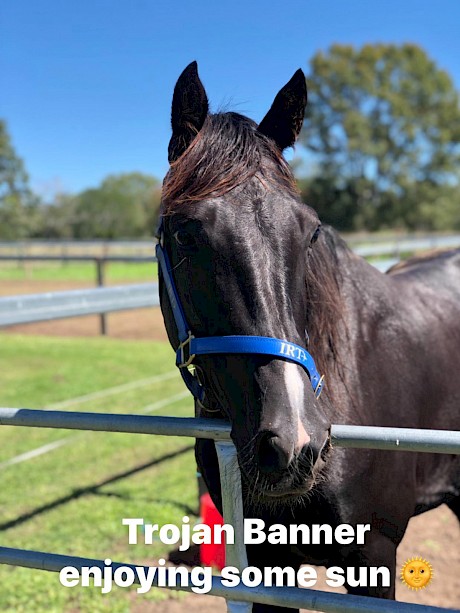 A recent Facebook post for Trojan Banner's fans in Queensland."It will be a good test for him but they'll be more scared of us than we are of them. They'll be thinking: 'Oh, great, we've got to race Trojan Banner!'
"He's getting a good reputation here already and he's improving all the time.
"I'm not going in confident of making it four in a row but I am confident he'll go well with an ounce of luck.''
Barnes says Friday's race could play into Trojan Banner's hands if the front line horses go hard.
"We could then drive him with one run.''
Another scenario might see the four horse Ima Birubi Boy use his gate speed and head for the early lead, allowing Trojan Banner to follow him through.
But Barnes says if none of that unfolds Trojan Banner still has the ability to move if the pace slackens and slip round to the chair.
"It's tough to win from the second row unless you can do some work but if you can, and don't mind coming three deep solo, you can still be competitive.''
Barnes says he's thrilled with Trojan Banner's condition and he says he seems to be on top of a few little foot issues.
"He's quite soft in the soles and has been feeling his feet a little. But I'm using something that hardens his feet up and he's wearing bonded shoes that take the jar out.''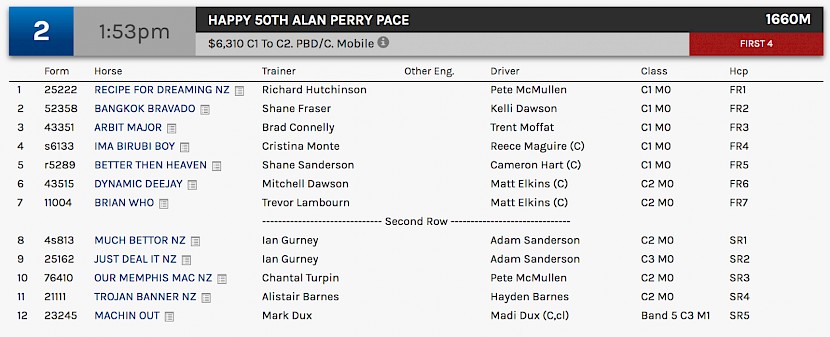 Trojan Banner races at 3.53pm NZ time.
Our runners this week:
How our trainers rate them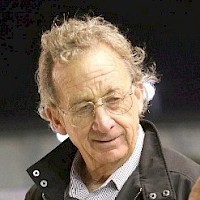 Ray's comments
Thursday night at Cambridge
Race 6: Double Or Nothing
"He's got very good gate speed and from the draw is definitely an each way chance. It's a huge drop in class for him."
Race 8 : Lindi Lincoln
"We found she had a virus last time and treated her. She may need the run but she should get an economical run and will go a good race."
Friday night at Auckland
Race 3: Hampton Banner
"He won well last time but, while he's an improver, he has yet to meet a field of this quality so is just on the watch list."
Race 3: Line Up
"He trialled up very well at the weekend and is in good shape. But he'll have to go back at the start from eight so will need luck."
Race 3: Copy That
"He's at the mercy of the one in front of him. But if Cloud Break leaves fast (as he can), he could get a nice drag along. He was very good at the workouts and I'm very happy with him."
Race 4: The Empress
"I've thrown her in the deep end but she has a bit of gate speed so should be able to stay handy from one. If she can finish in the first four of five I'll be very pleased."
Race 5: Ace Commander
"He never got a crack at them last week - Blair (Orange) had to virtually stand him on his ear in the home straight and said afterwards he thought he could have been right in it. He's been feeling good this week and will go well with the right trip."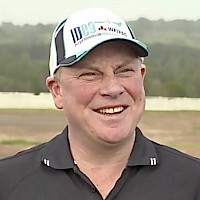 Ants' comments
Saturday night at Cranbourne
Race 7: Make Way
11.37pm NZ time
"It's going to be a hard race for him to win - he's only a four-year-old who's the new kid on the block - and he's never been against these horses before, some of whom are already racing on the Grand Circuit. But I'm hopeful he'll be competitive and, with the right trip, it wouldn't surprise me if he was right there at the finish."