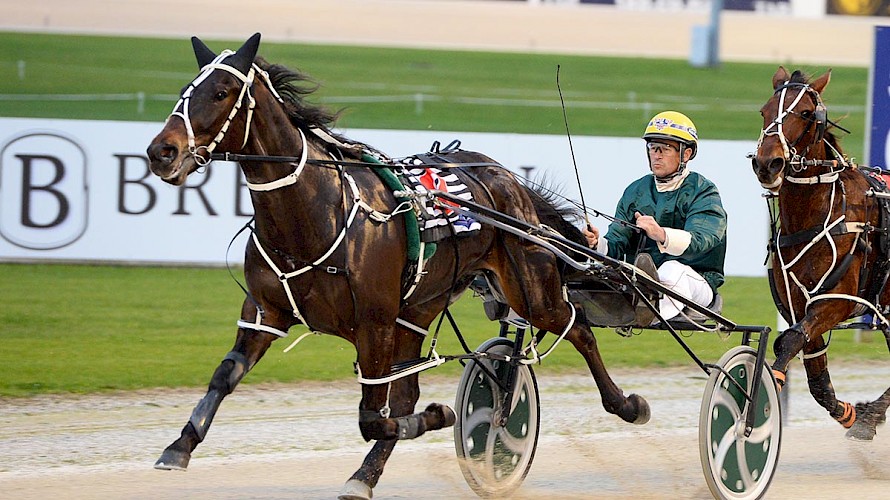 Fox hits the birdies in England while Franco Nandor plays a top round at Alexandra Park
Top golfer Ryan Fox was preparing to tee off in the English Open at Hertfordshire when Franco Nandor led all the way to win at Alexandra Park on Thursday night.
But Fox, who was gifted a 20% share in the Mach Three three-year-old by Lincoln Farms' boss John Street after winning the Wairakei Invitational in June, heard the good news via a text from his mum.
"I was disappointed I couldn't be there but hopefully I'll get another chance to see him win later in the year," Fox said via email.
Fox hit five birdies on his way to a solid opening round of 67, finishing four under, just four shots behind leader Northern Irishman Cormac Sharvin.
It continued his great start to the European Tour's UK Swing, six events in England and Wales over the next six weeks.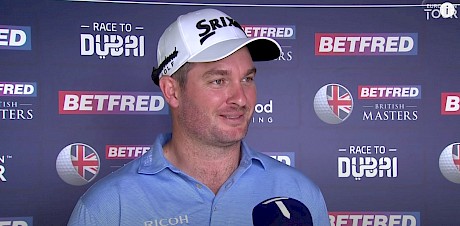 Ryan Fox is interviewed after his eighth placing in the British Masters.Fox tied for eighth in the British Masters, firing one terrific round of 66 in atrocious conditons, to finish 11 under par, seven shots astern of Italian winner Renato Paratore.
And he was a solid 15th in the Hero Open a few days later in Birmingham.
Fox hadn't played in a tournament since the New Zealand Open in early March and said "it's nice to get back into the swing of things.
"It's been a good start and my earnings are probably around $70,000 so far."
Fox's share of Franco Nandor's $6600 winning purse pales in comparison - he will get just $1320. But the thrill of winning transcends that, especially since it came just two weeks after fellow Kiwi golfer Gareth Paddison enjoyed the win by Captain Nemo at Cambridge.
Paddison was given a 10% share in the Captaintreacherous colt when he finished second to Fox at Wairakei.
Captain Nemo could manage only sixth last night but had a second row to contend with while Franco Nandor drew perfectly in two.
Spell to strengthen
Fox won't be in danger of missing Franco Nandor again any time soon as Lincoln Farms' trainer Ray Green will now turn him out for a good spell.
"Gelding didn't agree with him so we'll give him a good break to strengthen."
Even though Franco Nandor lasted by a neck in a tight four-way finish with Military Man, Dixie Reign and Suidelike Major, Green said you could see he was weak at the finish.
There'll be a nice surprise awaiting Fox on his return to New Zealand after he's completed his two weeks in managed isolation.
Lincoln Farms' business manager Ian Middleton today dropped round to his wife Anneke the wine and glasses set the horse won.
Fox, who has been invited to play in the US Open from September 17 to 20, has a largely lonely existence ahead of him - "I've got three months by myself in a hotel room."
Fox, who must have his temperature checked every day as a COVID-19 precaution, can eat breakfast, lunch and dinner only with his caddy for the next six weeks, Northern Irishman Chris Selfridge, and he has to confine himself to his own room when not on the golf course or dining.
At least now he can watch a race replay of Franco Nandor winning on www.hrnz.co.nz when he wants a break from playing Assassin's Creed on Xbox.

Franco Nandor staves off Military Man (yellow harness), Dixie Reign (widest) and Suidelike Major (inner) in a neck, neck and neck finish. PHOTO: Megan Liefting/Race Images.
Our runners this week:
How our trainer rates them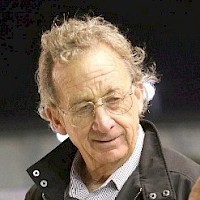 Ray's comments
Friday night at Auckland
Race 3: Revitalise
6.52pm
"Maurice liked his run last week, he has a better draw this time (five) and I'd like to think there's a lot of improvement in him. He should go well and hopefully he'll get a cheque."
Race 5: Captain Nemo
7.53pm
"It will be very tough for him from the outside of the arm. He didn't pace the best last week, Andre (Poutama) had to hold on to him the whole way. But I'll tweak his gear a bit - his hopples might have been a tad long - and hopefully he'll get round OK."
Race 5: American Dealer
7.53pm
"It's difficult to make a plan from four on the second row - you're relying on pure, unadulterated luck - and that's not ideal. I can't imagine anything beating Krug from the one draw - he'll lead out and I doubt he'll hand up - but hopefully we can pick up some of the minor money."
Race 6: Tommy Lincoln
8.24pm
"He's not really a 2700 metre horse so 2200 this week will suit him a lot better. Seven is not the ideal draw on the mobile but if David (Butcher) gets a good trip I'd say he'll be the one to beat."
Race 7: Copy That
8.55pm
"He's absolutely donkey licked everything so far and they're all the same horses again except for Mark Purdon's Another Masterpiece. Now that he's on the front I can't see why he wouldn't flog them again."
Race 9: Apieceoflou
9.52pm
"He was used a bit early last week, and parked for a while, and hung on well for third. I'd like to see him lead and then I think he'd be a serious chance. This is the best draw he's had."
Race 9: Bondi Shake
9.52pm
"He's been training not bad but he's out wide again and will need some luck."