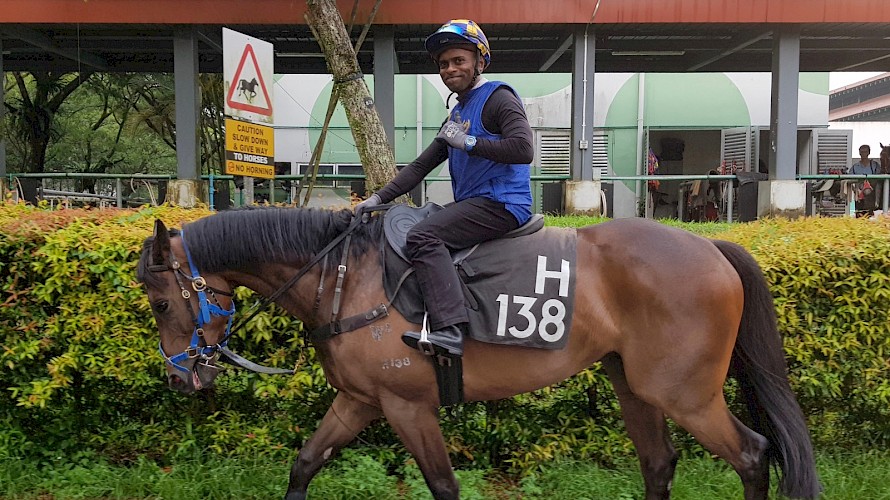 Gray toasts talented Cru Bourgeois with two more running for latest partnership tonight
Tonight's Kranji runners Rock Me Easy and Miracle Time would only have to go half as well as Cru Bourgeois did at the weekend to have Lincoln Farms' newest partnership off to a flying start.
The three Stephen Gray-trained horses, just starting their careers in Singapore, are in the process of being partnered up as a package.
And with the opportunity still open, there was plenty of excitement in the camp when Cru Bourgeois debuted last Sunday and ran the hot favourite I'm Incredible to half a length.
Shane Baertschiger was expecting his horse I'm Incredible to win by 10 lengths given he had been working as well as his super talent Bold Thruster.
But Cru Bourgeois, a four-year-old by Burgundy, really knuckled down to his task late, closing the gap on I'm Incredible to half a length.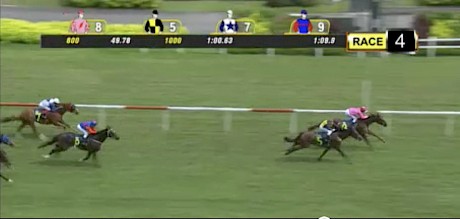 Cru Bourgeois gets close to hot pot I'm Incredible in Sunday's debut."I think we would have caught the winner with another 50 to 100 metres and what I really liked about him was the way he put his head down and tried hard,'' says Gray who is in New Zealand this week for New Zealand Bloodstock's ready to run sales at Karaka.
"Vlad (Duric) was very impressed. He said the leader skipped away on him and it took Cru a while to work out what to do.
"Vlad said only nice horses could make up ground like he did on a horse who is vastly more experienced.''
I'm Incredible had won two trials in Australia before being exported to Singapore where he has also trialled twice and raced previously.
Gray says he was taken by the way Cru Bourgeois behaved, taking in the hype of raceday, and he believes he has a good future.
"I won't run him again until the New Year when we can get back on the grass. He's still a little bit immature and running on the polytrack might blow his head.
"But you've got a really nice horse going forward.''
The next two cabs off the rank for the new partnership will clash tonight in the fourth race at 1.20am NZ time and Gray is expecting both Miracle Time and Rock Me Easy to go well.
Miracle Time has the benefit of having raced once, on September 28, when he made up good ground for sixth over an unsuitably short 1100 metres on the polytrack.
Tonight the Alamosa four-year-old gets 1400 metres, the ace draw and Duric, who is leading the jockeys' premiership by three wins, a combination that Gray says could reap rewards.
"He can get in the money at good odds. He'll run a hell of a lot better this time - he's done super well and is very settled.''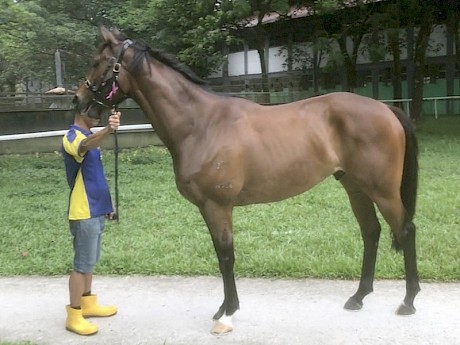 Rock Me Easy … big, strong four-year-old by Road To Rock.But it is Rock Me Easy whom Gray is tipping to have an even brighter long term future.
"I really like this horse, he's got a lot of upside to him. He's a big, strong horse who's going to want every part of 1400 metres. I think he's going to be a good miler. He's a real trier, a tough bugger."
With Barend Vorster in the saddle, Gray says he can see Rock Made Easy bouncing from gate five, getting a nice possie in behind the leaders, and powering home.
Rock Me Easy won his first trial on November 1 and was just given a quiet hitout last time, on November 13, when sixth.
Rock Me Easy is part owned by Wellfield Lodge which stands his exciting young sire Road To Rock. His half sister Fantamo won five races.
Our runners this week:
How our trainer rates them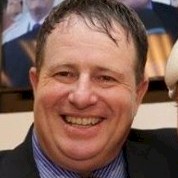 Stephen's comments
Sunday at Kranji
Race 7: Miracle Time
9.05pm NZ time
"He's had minor throat surgery for a displaced palate and he trialled really well the other day (when third). He gets a 2kg claim with Simon Kok, has a good draw, and I think he'll run really well."