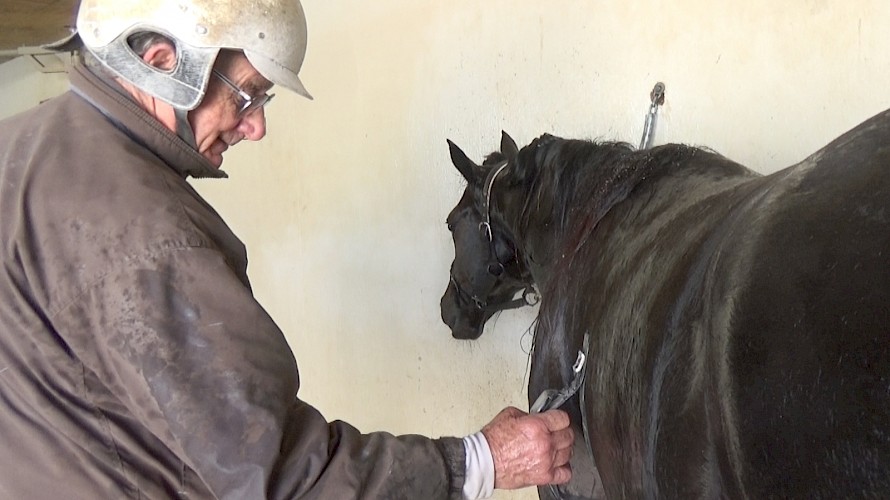 Green busy in sick bay as rampant Pukekohe virus sweeps through Lincoln Farms
Leading two-year-olds Line Up and Perfect Stride are out of Friday night's Young Guns heat as the virus sweeping Pukekohe takes hold at Lincoln Farms.
Most of the team at Ray Green's Pukekohe stable have now been struck down to varying degrees, victim of a bug which has laid low standardbreds and thoroughbreds alike in the region.
"It's absolutely rife around here,'' says Green.
"And I don't think you can avoid it. It's just an environmental thing with the dry and dust.''
The untimely setback, just a week out from the $100,000 Young Guns Final at Alexandra Park, has affected most of Green's two-year-olds who are running high temperatures and have snotty noses, with some off their feed.
"Perfect Stride was one of the first to get it, and then Sir Tiger.
"Some seem to shake it off quickly but with others it lingers a bit.''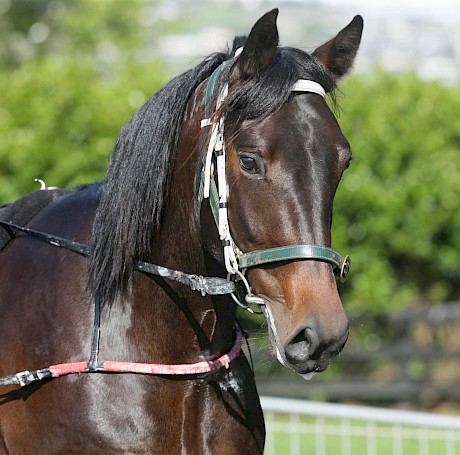 Line Up … had a temperature of 39.7 this morning.Crack colt Line Up, who looked totally dominant on debut on February 8, had a high temperature of 39.7 this morning, significantly up on the normal 37.5 deg C.
"He's not lying down or dying or anything but he's a bit depressed.''
Perfect Stride, who was forced to miss the February 8 race, is well on the way back, says Green.
"He jogged this morning and seems much better, and his temperature is down.
"But if you lined him up tomorrow you'd risk gutting him completely. It's best to try to get him right for the $100,000 race next week.''
Green says he had no option but to treat Line Up to bring his temperature down.
"Hopefully he'll be good to go next Friday. They've missed a bit of work and now a lead-up race but hopefully that won't matter too much. They were pretty tight before that.''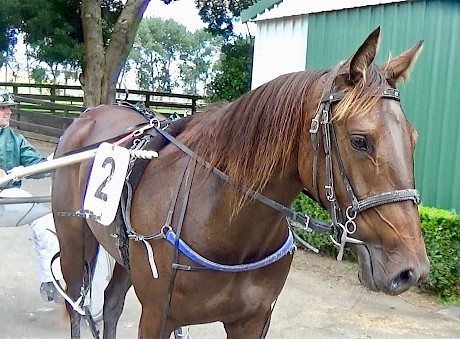 Hilary Barry will take her place at Auckland tomorrow night but she's chasing a memory.Green says unfortunately all their new yearling buys are going to cop the bug, even though they have been isolated, but that was of far less significance to the potential damage to the racing team.
"Hilary Barry appears to be OK at the moment and she will take her place in the fillies' race tomorrow night.''
Asked if she was going to find it tough again from a second row Green replied: "She'd find it tough if she started in front of the gate in that field. It's hard to make a case for anything against that monster that won last week.''
The monster he is referring to is the Mark Purdon and Natalie Rasmussen-trained filly Sweet On Me, the Sweet Lou filly out of champion Adore Me who annihilated her rivals on debut on February 25 in a 1:56.7 mile rate.
Drawn three in the eighth race on Friday night, Sweet On Me is sure to start at extremely restricted odds with Tony Herlihy in the bike.
Our runners this week
Friday night at Auckland
Sunday at Menangle
Make Way.