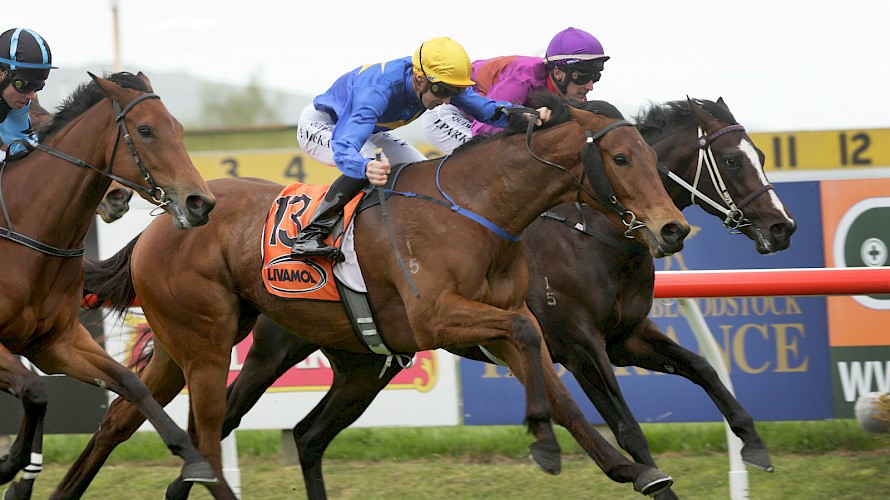 Green Lincoln Falls out for a breather
Trainer Lisa Latta is taking no risks with talented galloper Lincoln Falls who will be spelled for a month after greenness cost him a win at Hastings.
Latta says she wasn't in the least disappointed in Lincoln Falls' run given he got to the front too soon in the stretch then all but pulled himself up on sighting a large television screen on the infield.
Collared a head by Langkawi, rider Johnathan Parkes reported it was simply inexperience that beat Lincoln Falls.
"We knew it was a big step-up from a midweek maiden at Woodville and I know he's feeling his shins so we'll put him out for a month now," says Latta.
"I don't want to press on to the 2000 Guineas and get a concrete track. Riccarton can be very unforgiving at that time of year.''
Latta says she doesn't want to undo the horse now and end up missing Group I races he can win.
"We'll aim him now for the Levin Classic at Trentham on January 12 and then target the New Zealand Derby at Ellerslie in March.
"It's a good time of year for him to spell and he'll only improve.''
Our runners this week
Saturday at Otaki
Kamanda Lincoln, Lincoln Fury, Platinum Invador, Platinum Mam'selle.
Lincoln light
News in brief
INVADOR CLOSER: Platinum Invador is now 22nd in the entry order for the 18-horse New Zealand Derby field at Ellerslie on March 2. The connections of Waikato Guineas winner Sponge Bob paid a $30,000 late entry fee on Tuesday to get the horse into the race.
RETIRED: Bush Whacked has been retired. Despite showing promise at trials the Sepoy three-year-old showed in three starts for Cambridge trainer Stephen Marsh that he simply didn't want to be a racehorse.
TOUCH FLAT: Rider Robbie Hannam told stewards he thought Platinum Touch was feeling the effects of her debut run and felt flat after beating only two home at Trentham.
LOST DREAMS: Dreams Of Platinum has been sold to Australia. The four-year-old mare won one race and placed seven times in 21 starts, earning nearly $35,000.