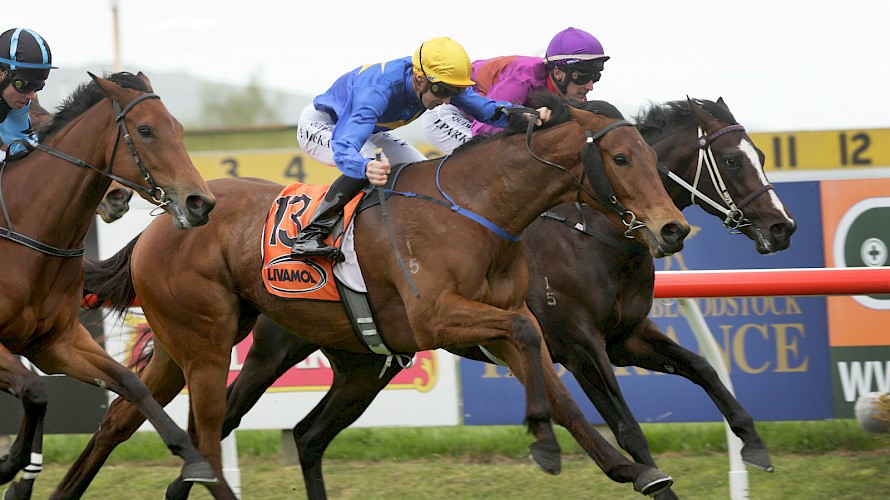 Green Lincoln Falls out for a breather
Trainer Lisa Latta is taking no risks with talented galloper Lincoln Falls who will be spelled for a month after greenness cost him a win at Hastings.
Latta says she wasn't in the least disappointed in Lincoln Falls' run given he got to the front too soon in the stretch then all but pulled himself up on sighting a large television screen on the infield.
Collared a head by Langkawi, rider Johnathan Parkes reported it was simply inexperience that beat Lincoln Falls.
"We knew it was a big step-up from a midweek maiden at Woodville and I know he's feeling his shins so we'll put him out for a month now," says Latta.
"I don't want to press on to the 2000 Guineas and get a concrete track. Riccarton can be very unforgiving at that time of year.''
Latta says she doesn't want to undo the horse now and end up missing Group I races he can win.
"We'll aim him now for the Levin Classic at Trentham on January 12 and then target the New Zealand Derby at Ellerslie in March.
"It's a good time of year for him to spell and he'll only improve.''
Lincoln light
News in brief
GREEN FIBRILLATES: Lincoln Green had an atrial fibrillation at Otaki on Thursday and will need a vet clearance before racing again. The horse raced keenly early but gave ground quickly near the 600 metre mark and rider Robbie Hannam did not persevere with him in the run home when he suspected there was something amiss.