Green: Zealand Star's win 'one of the beautiful moments of being a trainer'
Trainer Ray Green described Zealand Star's track record win at Cambridge tonight "as one of the beautiful moments of being a trainer.''
In winning the 1700 metre race in 2:01.3, the five-year-old took nearly seven tenths of a second off the old mark at Cambridge - appropriately set in 2016 by another Lincoln Farms horse in Vasari, when he was a two-year-old.
The clocking represents a spectacular mile rate for the intermediate class of 1:54.8 and to put it into perspective you only have to compare it with the 1:54.5 that Auckland Cup winner Turn It Up ran last month in winning the Waikato Flying Mile over 91 metres shorter.
The performance came as no surprise to Green who declared Zealand Star's rare speed when interviewed for the meeting preview on www.lincolnfarms.co.nz.
Green's uncannily accurate prediction read: "He should smoke them. He's a beautiful big horse with very high speed and if we can get him to carry it a tad further he could do something special.''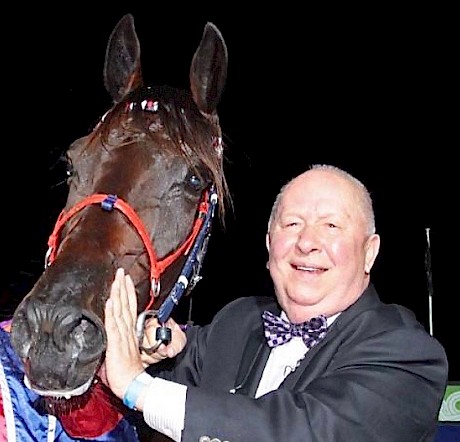 Merv Butterworth … "as happy as a pig in mud."Green admits he initially thought the horse should have won better than his three-quarter length margin over Ruebe Star, given he was clearly the best horse in the race.
"But then I saw the time he ran and that said it all.''
"Zac drove him beautifully but that shouldn't detract from the horse's performance.
"It was one of the beautiful moments of being a trainer. Most of the time you're solving problems and it's lovely when a horse like him does what he promises to.''
Green was chuffed when within a few minutes of the win he was called from Australia by Zealand Star's owner Merv Butterworth "who sounded as happy as a pig in mud.''
Green might modestly deflect the kudos but since Zealand Star was sent north to Lincoln Farms last November he has done an amazing job with the son of Washington VC.
"He was struggling down south (he hadn't won a race for nine months) and I thought he was just a horse when he first arrived,'' says Green.
"I don't know whether it's the warmer weather or what but he's just thrived since he's been here.''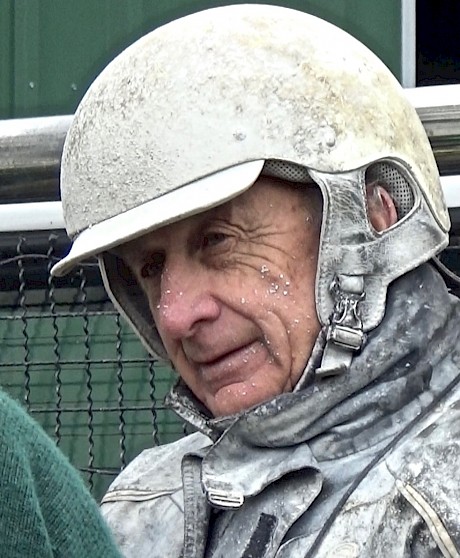 Ray Green … trainer-cum-psychiatristIn reality it's probably the psychiatrist in Green that has helped transform the horse from an also-ran into a track record breaker.
"He's not a tough horse, he needs a bit of namby-pambying. He's quite nervous and needs to be made to feel good. If he's stressed or worried he won't perform.''
That explains why Green has adopted a conservative approach to the horse's training, doing little in between races and occasionally using local trials to sharpen him up.
'I just keep him ticking over and keep him fresh.''
Zealand Star has shown a number of times in recent weeks that he has rare speed - his sectionals in his last start at Auckland were sublime and he ran a 26 quarter at the workouts last Saturday.
"He's got the ability to pull off those quick times and I think he can do even better than tonight. He keeps improving.
"But he's not the kind of horse you make long range superstar plans for. We'll take the opportunities as they present themselves rather than aiming at a specific race.''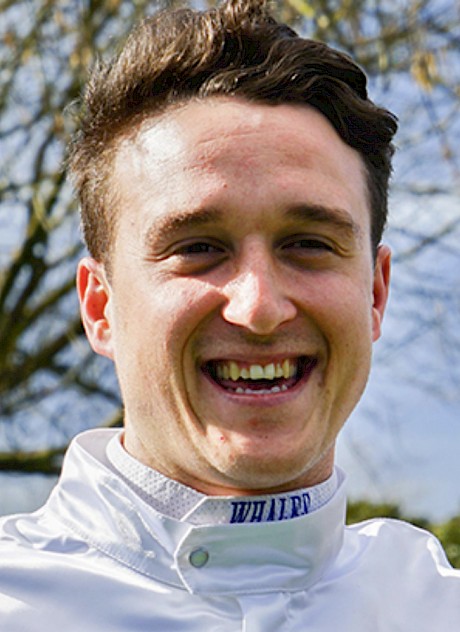 Zachary Butcher … copybook drive.Green doesn't think Zealand Star is necessarily better the left-handed Cambridge way round and he won't be afraid to tackle better company at Auckland in the upcoming weeks.
"He could be a really nice horse.''
Zealand Star obviously has the horsepower under the bonnet but there was no doubting Zachary Butcher made all the right moves tonight, in a perfect display of how to drive a sit-sprinter.
Last early from his unruly position on the gate, Butcher tagged onto the back of Afortunado when he sprinted round quickly down the back straight.
And his moment of genius was before the home turn when, with the field split up, he was able to manoeuvre the horse down into the passing lane, saving race-winning ground.
A 28.4 dash home and the job was done.
Our runners this week
Friday night at Auckland
Bondi Shake, Captain Neno, Platinum Stride, Classie Reactor.
Friday night at Albion Park
Sir Tiger.
Saturday night at Auckland
Copy That, Line Up, Hampton Banner, Ace Commander, The Empress.