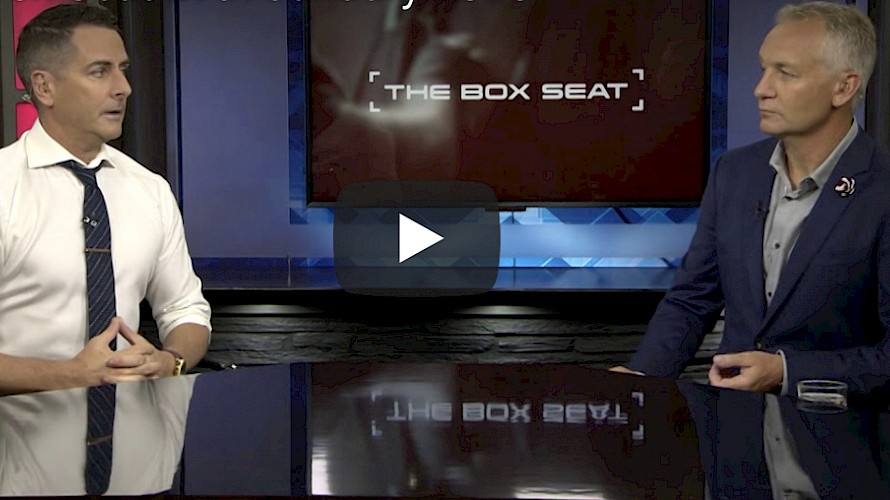 Greg O gets The Box Seat back on TV next Wednesday - but it's last cab off the rank
Harness racing's weekly television show The Box Seat is set for a surprise return next Wednesday - but you'll have to stay up late on Wednesday nights to watch it on TV.
The Box Seat was one of the many magazine shows which were axed by the cash strapped Racing Industry Transition Agency earlier in the year.
And with the the newly formed TAB NZ now placing a firm emphasis on live racing and punting, the Box Seat looked certain to fill a permanent back seat.
But co-host Greg O'Connor, who resigned from a new post at Addington Raceway to rekindle the show, has since managed to secure enough funding from inside the industry to produce the show himself.
"It will first screen on Trackside at the close of live racing most Wednesday nights and then be replayed on Thursday," says O'Connor.
"So that means it could be 9pm or sometimes even later on the Wednesday night."
O'Connor says that could see many people record the show to watch it when more suitable but it will also be available for viewing on the harness industry's website www.hrnz.co.nz, probably late Wednesday afternoon.
"With people getting so used to streaming and watching shows online I think that will be a realistic option for plenty of viewers."
O'Connor believes The Box Seat has a huge role to play in promoting the industry as well as driving turnover on harness racing.
"It is also a great vehicle for telling people's stories and putting faces to the names in harness racing, whether they be premiership winners or a junior driving getting their first success.
"So I was thrilled so many people inside the industry wanted to support it to get it back, including HRNZ and some of the clubs.
"We have a really strong family of sponsors and we couldn't have got the show back without them."
O'Connor said he had worked closely with the broadcasting arm of TAB NZ around the logistics of getting the show made and back on television.
"We really appreciate being able to use the same studios and sets because they have been a big part of the show."
The Box Seat, with regular co-host Michael Guerin re-joining O'Connor on the show, will be recorded on Wednesdays, as it always was, so markets are available to preview races in the coming weekend.
The series is expected to run for 33 shows and is likely to include the traditionally popular The Box Seat special New Zealand Cup preview show.
O'Connor is also working with racing channels and websites in Australia to screen the show to drive engagement with the New Zealand harness industry.
Our runners this week:
How our trainers rate them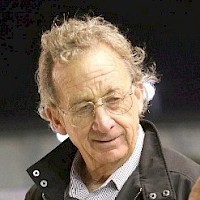 Ray's comments
Friday night at Auckland
Race 2: Arden's Horizon
6.19pm
"He certainly looks a good chance on paper. He's a good, honest pacer and there's nothing wonderful in there against him."
Race 4: Nirvana Franco
7.20pm
"She's got a good draw and is a bit more experienced than the others and seems to be waking up. She's a big filly who's filling out nicely now."
Race 4: Bet On The Tiger
7.20pm
"He has a lot to learn. He still paddles a bit on the corners but he'll get there. He's a trier."
Race 4: Argyle
7.20pm
"I think he'll go well. He's one of those Bettors Delights who don't really try that hard in training but he does most things right and he's looking OK."
Race 4: Next To Me
7.20pm
"He's got a long way to go yet but he's training better. He's a lazy type who takes a bit of encouragement to go. This race should wake him up a bit."
Race 5: Louie LeBeau
7.49pm
"He's got a lot of ability but he's not as strong as he could be yet so I wouldn't want to see him launched and put into the race too soon. But with a nice, soft trip he's definitely a chance."
Race 5: Pasquale
7.49pm
"He's a lovely pacer who might not have as much speed as Louie LeBeau but he seems to keep going. He's the only one on the second row so he can follow out which one he likes. There are some promising types in this but he'll go well."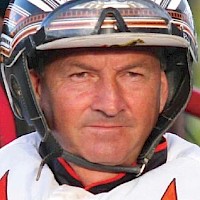 Mark Dux's comments
Friday night at Albion Park
Race 3: Captain Nemo
9.40pm NZ time
"I think he would have won easily last week if he'd got a clear run, he was going half pace. It's not an overly hard field tonight and it will only be the traffic that stops him. With average luck, he'll be right in the finish."
Saturday night at Albion Park
Race 1: Tommy Lincoln
8.10pm NZ time
"It's a tricky alley but but he's certainly going well enough to be among them. It will all come down to how quickly the one horse gets out. If she holds the front, Tommy's a winning chance from the trail. If she hands up, and puts Tommy three deep, we're only running for a place."