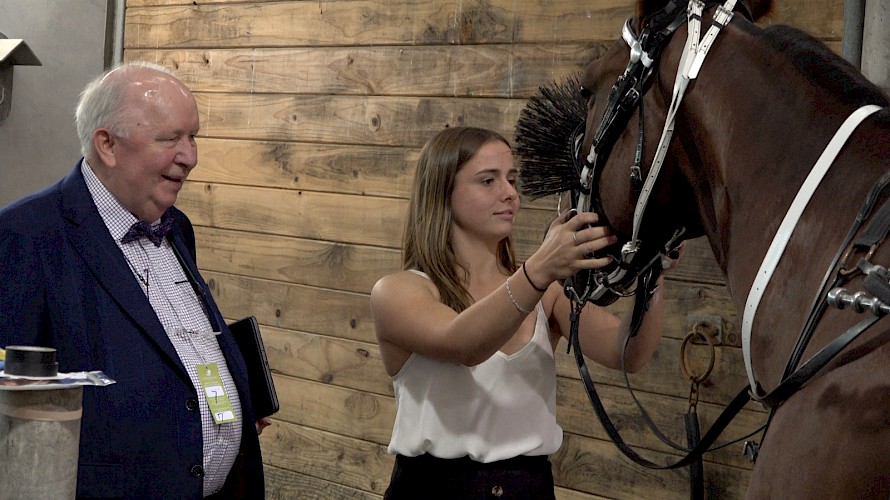 Hairline fracture puts paid to Copy That's summer campaign in Victoria
Copy That's summer campaign in Victoria is over after X-rays today revealed he has a hairline fracture of the splint bone in his off hind leg.
Owner Merv Butterworth confirmed any hope the horse had of contesting the A$500,000 Hunter Cup on February 5 is gone after the diagnosis at the Ballarat Veterinary Clinic.
"It's a mild fracture and it will take a couple of weeks to see how it's healing before we decide on our next course of action."
Butterworth was philosophical about the injury to Copy That, whose earnings are closing in on $1 million.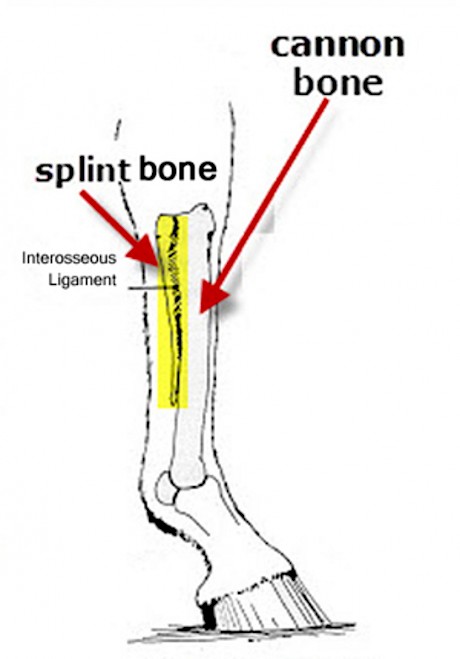 "He won't be racing for a while but that's the horse business. It could have been a much worse injury."
While it is too soon to know how long Copy That will be sidelined the injury casts a huge shadow over his chances of competing in New Zealand's two biggest autumn races, the new slot race at Cambridge, the $900,000 The Race on April 14, and the $400,000 Auckland Cup on May 27.
"We haven't even thought about that yet. We've got many weeks to scratch our heads."
The premature end to Copy That's summer campaign comes as a huge disappointment for Lincoln Farms' trainer Ray Green who had enjoyed a terrific run with the horse who has won 24 of his 45 starts and $964,297 in stakes.
Fractures of the second and fourth metacarpal (splint) bones are not uncommon and are far less serious than that to the cannon bone or damage to tendons and ligaments.
The splint bones are remnants of two of the five toes of prehistoric horses and run down either side of the cannon bone. They narrow as they go from the carpal or tarsal joint down, and form a "button" at the bottom or their length, a few centimetres above the fetlock.
The literature on splint bone injuries states rest is the most important factor for healing which can take anywhere from two weeks to two months. Horses must be confined to a box until inflammation has subsided.
Our runners this week:
How our trainers rate them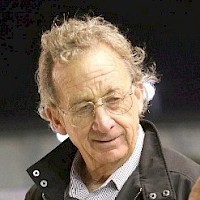 Ray's comments
Thursday night at Cambridge
Race 2: Whiz On Bye
6.16pm
"The object last week was to get him round doing things properly and he didn't put a foot wrong. But I think he needs to be nursed round a couple more times and he can do that from the inside of the second row."
Race 2: Major Grace
6.16pm
"She'll win one somewhere when things fall into place for her but she'll need a lot of luck this week from the second row draw."
Race 4: Arden's Illusion
7.06pm
Update: Scratched
"He'll need the race on debut. He's a little tradesman but he's shown at the workouts and trials that he's no superstar."
Race 4: Bet On The Tiger
7.06pm
"He's been good in his last three or four starts and he'll get another cheque here because he tries like hell. He's a big horse who keeps getting better and he's our best chance on the night."
Race 7: Louie The Punter
8.21pm
"If he can take advantage of the inside draw and hold up in front he'll be the one to beat. He likes to be in front, not at the back like he's been in his last two starts from bad draws. He's never gone a bad race."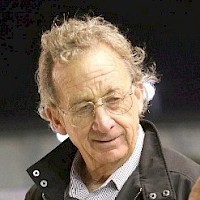 Ray's comments
Friday night at Auckland
Race 5: Nirvana Franco
8.03pm
"She's not going bad races but is better than she's been showing. She's still very green and big and dumb. Barrier three will help on Friday and she should be right in it."
Race 7: Lincoln River
8.54pm
"He's a nice little colt and is as good as any of mine. He's out of that good mare Ideal Belle and being a Bettors (Delight) should go further on raceday. He should get a nice run from the good draw."
Race 7: Frankie Major
8.54pm
"He's a good pacer and has always shown us he has speed but it's hard to work out where he stands until he fronts up to the other horses on racenight. You'd expect he'll get every chance from three on the gate."
Race 7: Beaudiene Rocknroll
8.54pm
"He's a lovely colt and, while he can get a little hot sometimes, he has good manners. The mare's left a lot of good ones. He's right up there with the best of mine but I wouldn't like to single out who's best yet."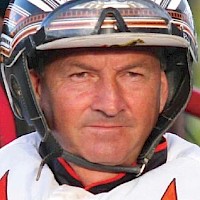 Mark Dux's comments
Saturday night at Albion Park
Race 4: Tommy Lincoln
10.10pm NZ time
"We'll cross the one, be in front, then I'll play it by ear. I'll see how he's travelling and how much pressure they put on us. Those other two - L L Cool J and Governor Jujon - have race fitness on us but Tommy's no slouch and is a place chance for sure. He's done enough in preparation for this to race well."