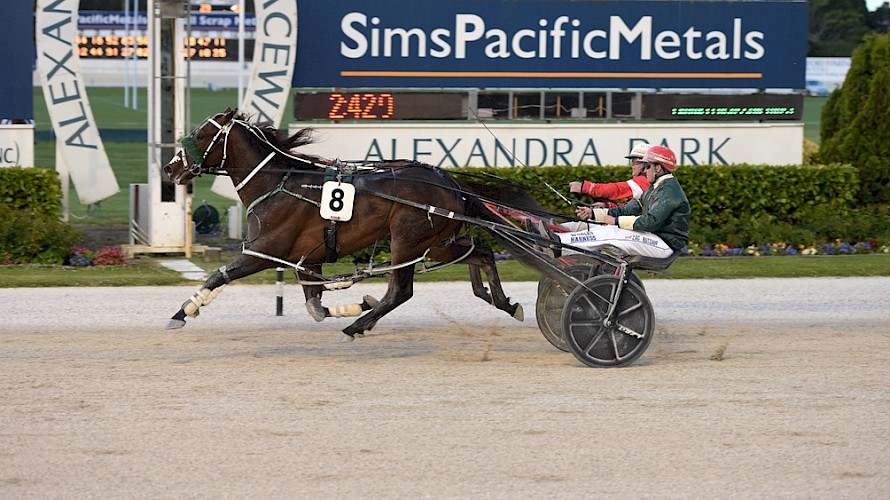 Hard work on Make Way pays off and he'll take his place in the big New Year's Eve final
Make Way is back in business and will take his place in Monday's $200,000 Sales Series Final at Auckland.
Trainer Ray Green feared the worst after the colt pulled a shoe and punctured his foot last Wednesday.
But after two days of tubbing and poulticing, Make Way stepped out surprisingly sound on Saturday morning and Green was able to work the horse.
"He just got better and better and the worry's all over now. He came through the work well and is nice and sound and back to where he should be.''
Green says Make Way didn't miss any work and will hopefully get his chance from the inside of the second row in the big three-year-old finale.
Make Way follows out the now $1.20 unbeaten favourite Ultimate Sniper whose driver Natalie Rasmussen will no doubt be keen to stave off the early attention of Heisenberg in two to avoid being pocketed.
The prospect of getting the perfect suck along in the trail has seen make Make Way hold his place as sixth favourite at $35.
With the large stake, Make Way's 18 owners would pick up nearly $8500 if he can even run fourth which is more than he received for winning his last race in November.